The WorldSSP features some of the most exciting racing in the world, all of the future champions battling to impress their way into WorldSBK makes for an entertaining watch. With the Autodrom Most round just wrapped up, here is where we are up to in 2022…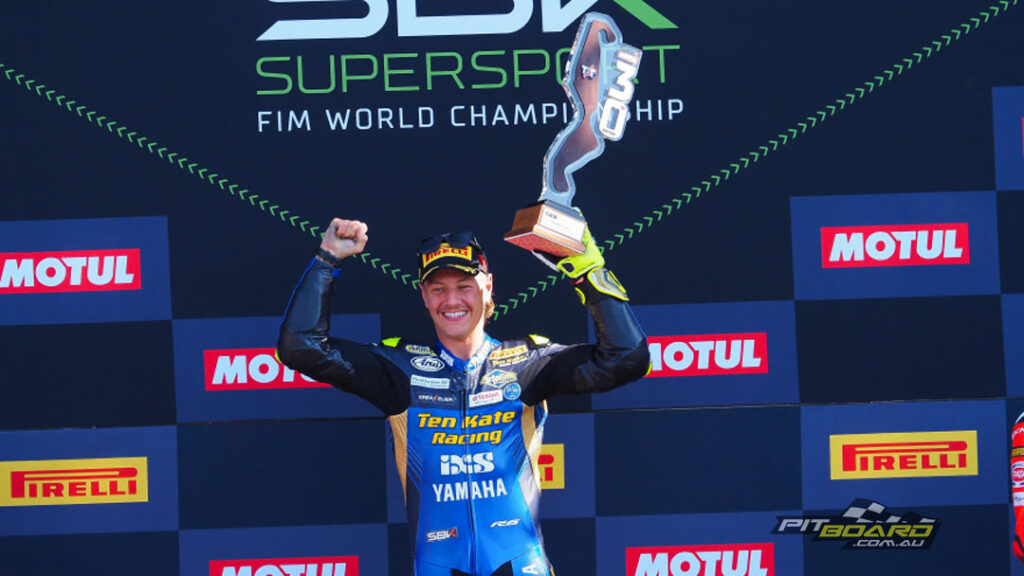 Where to begin with 2022? How about at the top of the points table? Dominique Aegerter is one of the most experienced riders on the grid, he exited Moto2 at the end of 2020 and went electric with the MotoE World Cup and added World Supersport to his roster in 2021.
Aegerter has smashed out nine out of 12 race wins for the 2022 WorldSSP and is on track to snatch the crown on-board his Ten Kate Racing Yamaha R6. It was all going well for the Swiss rider until Race one at Autodrom Most where he came off. In a bizarre turn of events, Aegerter simulated a medical emergency in order to cause a red flag. He was later found fit to ride but was banned from racing in Race two of the weekend due to unsportsman-like behaviour. Truly strange…
---
---
WorldSBK officials said: "On Saturday afternoon, Aegerter was rescued on the track and checked by the Chief Medical Officer (CMO) at the Medical Centre and was declared unfit due to the presence of possible concussion symptoms. On Saturday evening, Aegerter went to the Hospital for further assessments and on Sunday morning he admitted the simulation of symptoms to the CMO, and after a deep re-check was declared able to ride."

Thanks to Aegerter's strange behaviour, his title rival, Lorenzo Baldassarri, managed to close the 64 point gap down to just 14, Baldassarri has hardly put a foot wrong this season. Apart from winning race one at Aragon, finishing third in Race two at Estoril and a DNF in Race one at Assen, Baldassarri has only just missed out on matching Aegerter's pace. It's clear he has the drive to win the 2022 season as without Aegerter in the picture, he stormed through to score both race wins last weekend. I'd be keeping an eye on him if Dominique's strange tactic's keep up.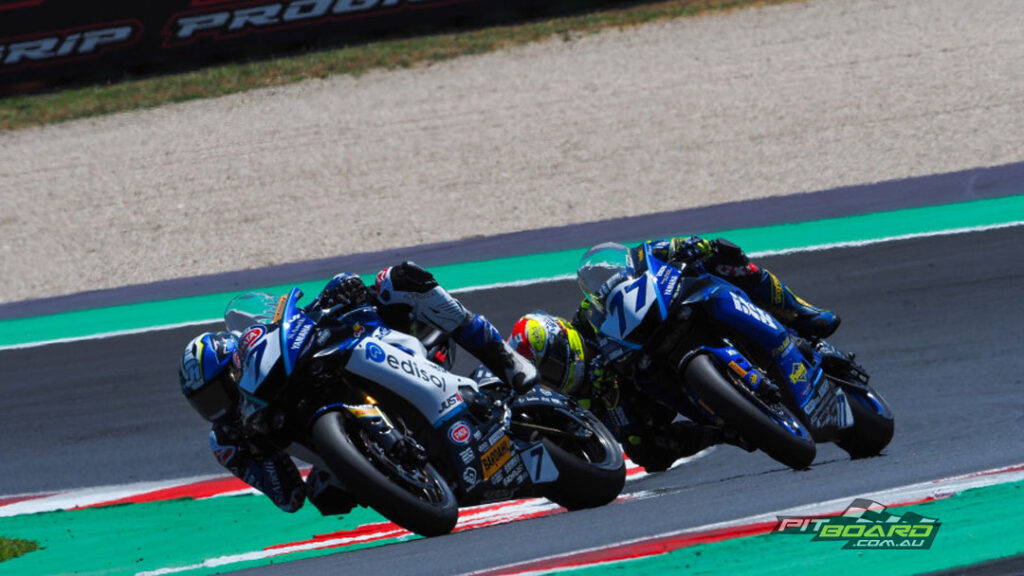 While the two Yamaha's run away win the championship lead, third spot on the championship is really anyone's for the taking. Nicolo Bulega current sits in third spot, 84 points behind Baldassarri and just four points ahead of Stefano Manzi.
How are the Aussies looking? Well, Oli Bayliss is the only full-time rider in the series for 2022 and he seems to be settling down into the Barni Racing team well. Despite breaking his ankle in the pre-season testing which would shaken up his confidence, Oli has been proving that he deserves to be there with plenty of point finishes and currently sits 17th in the standings with 32 points.
---
---
Two other Aussie's have shown their face in WorldSSP this year too, Tom Edwards and Benjamin Currie. Tom Edwards has been blistering fast in the Supersport 600 ASBK category this year, this helped gain him a wildcard ride at the Estoril round where he put the borrowed R6 in the points!

Benjamin Currie had a spin on the Kawasaki ZX-6R where he picked up a point at Estoril too. We hope to see both him and Edwards out on WorldSSP for a full season next year. Check out all the best shots from 2022 so far below…
---
WorldSSP 2022 Season So Far Gallery
---
---