CFMOTO competing in Grand Prix racing with an official factory Moto3 team has been hailed as a landmark moment in International racing. Alan rode the first Chinese bike to race in international road racing, the CFMoto 650NK-TT, so we thought we'd check it out.
Words: Alan Cathcart Photos: Andrew Moreton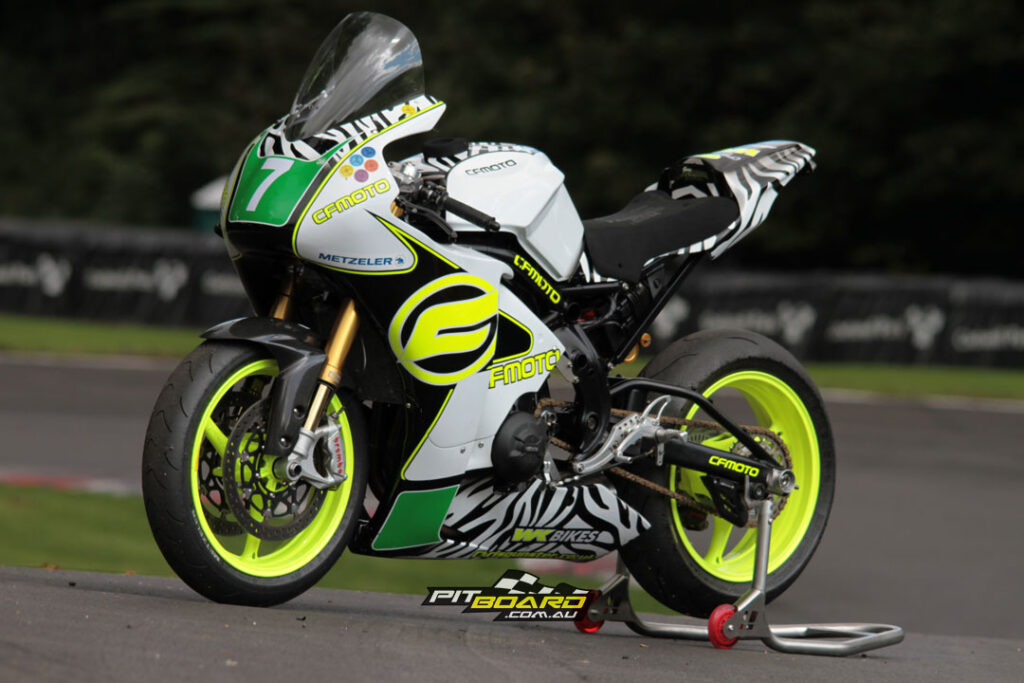 Just like its rival Zongshen company which became the first Chinese manufacturer to take part in GP racing in the 2005-2008 seasons with customer 250GP Aprilias, CFMoto's two Spanish riders Xavier Artigas and Carlos Tatay are mounted on rebranded versions of the reigning Moto3 World champion KTM RC250GP machine.
---
Check out our other racer tests here…
---
This reflects CFMoto's close links with the Austrian firm whose Indian-made 200/390cc singles it has assembled in China for local sale since 2014, with various KTM twin-cylinder models also slated to enter production in coming years at CFMoto's ever-expanding Hangzhou factory.
---
---
However, CFMoto already became the first Chinese manufacturer to compete in International road racing with its own products designed and built in China, and successfully, at that, with British rider Gary Johnson finishing fourth in the 2016 Lightweight TT on the gruelling 60.74km Isle of Man TT Mountain Course on the CFMoto 650NK-TT racer entered and prepared by the company's British importer, WK Bikes.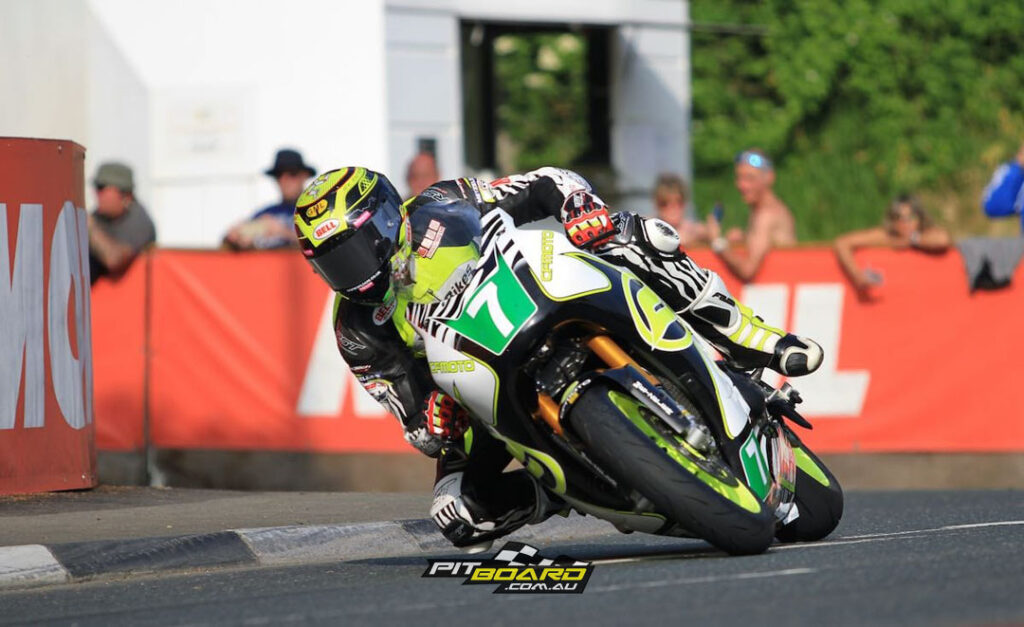 This class caters for 650cc streetbike-derived Supertwins, and except for this Chinese-built motorcycle it's been dominated for years by Kawasaki's ER-6 (aka Ninja 650R in some parts of the world), and the Italian Paton powered by a Kawasaki motor, which have won all eight races since the class was first conceived back in 2012, with the Suzuki SV650 V-twin very much a supporting act. Johnson had in fact held onto third place for the first two laps of the race before slipping back to fourth after a pit stop for refuelling, yet at the end was only two seconds off the podium after 240km of gruelling road racing aboard a bike rejoicing in the nickname of 'Madagascar'. Well, movie fans, look at the colour scheme …!
---
---
"After the very first time I rode the CFMoto, I was pleasantly surprised by its potential," said Johnson. "It's based on their production 650NK streetbike, but you shouldn't discount it because of where it comes from. It's basically a very good motorcycle, and WK Bikes have put in a massive development programme which has seen the race bike move to a far more competitive level. They've got good power out of it, and we've tried to blow the engine up to make sure it's up to the job, but we could not blow it up!"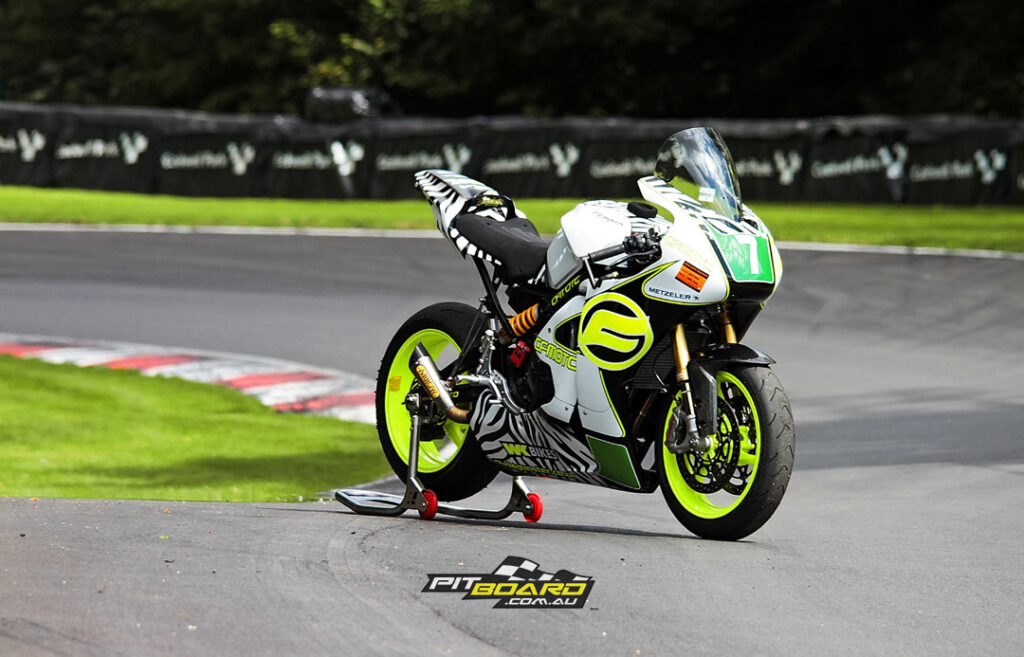 WK Bikes kicked off the CFMoto TT race project in 2013, when Aussie rider David Johnson rode a race-prepared but essentially stock 650NK sponsored by China's Tsingtao beer for them in that year's Lightweight TT, but retired with a dropped valve.
But DJ had been delayed travelling from Down Under to the Island in time for practice, so since two-time TT winner Gary Johnson (no relation) lives near WK Bikes' Lincolnshire base, he offered to do a lap on the bike just to shake it down ready for the Aussie rider to hop onto it.  A 108mph lap from a standing start proved it had some potential, so Gary signed up to race it in 2014, now with official support from the CFMoto factory in China.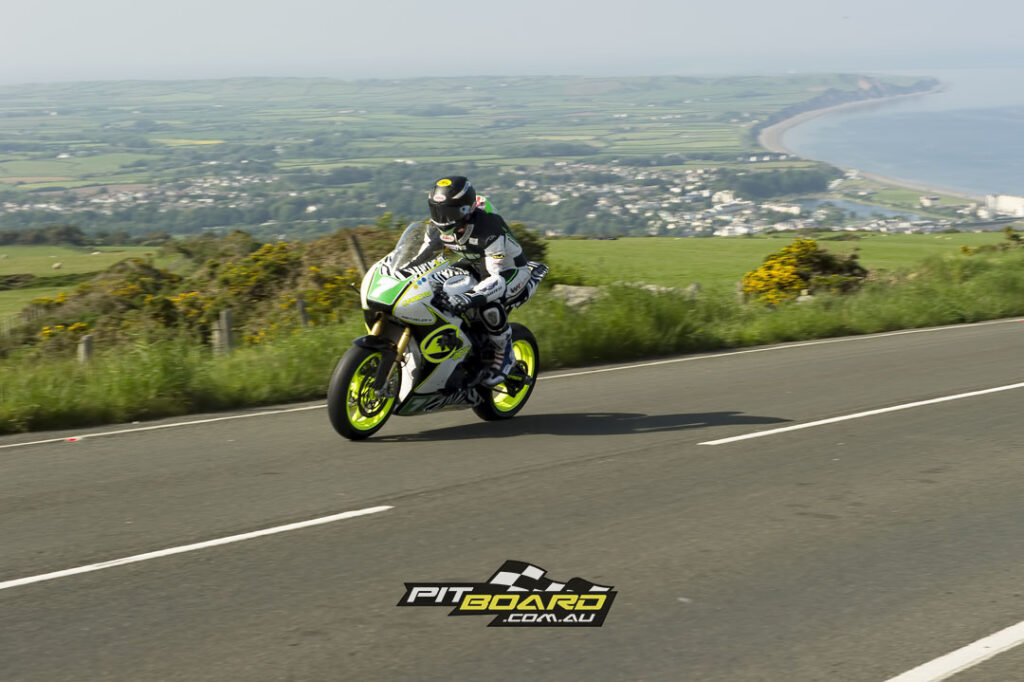 Johnson was fourth fastest in practice, but sadly crashed his Kawasaki ZX-10R in the Superstock TT, and injured himself too badly to be able to race the CFMoto that year. However, 24-year old TT newcomer Callum Laidlaw brought his own CFMoto 650NK using a standard engine home in 33rd place out of 38 finishers, averaging 105.045 mph for the race – a very respectable speed for a TT tyro on a motorcycle essentially just as it left the Chinese factory, except for a race exhaust, suspension and fairing. In 2015 it was Gary Johnson's turn to DNF on the very first lap with a broken conrod – but next year it all came good, with that fast, trouble-free ride to fourth place at the finish line, just a tantalising two seconds off the rostrum.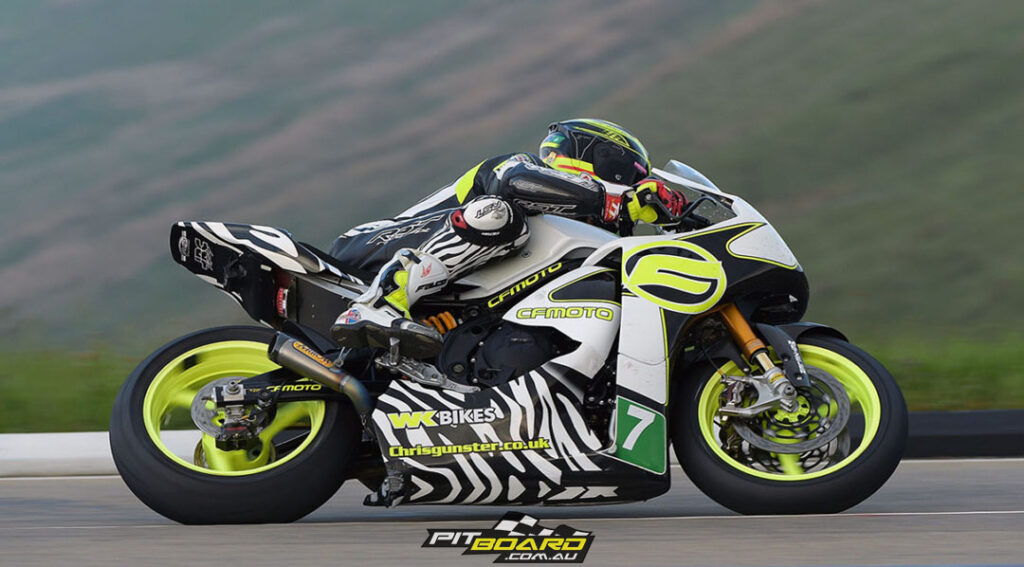 The chance to ride Gary Johnson's Chinese-made Supertwin came at Cadwell Park, on the full 3.47km circuit whose Woodland section complete with wheelie-friendly The Mountain is a mini-TT Course of its own. It came under the eagle eye of the man responsible for developing the bike, Grimsby-based performance engineer Chris Gunster, a former UK National level 125/250GP racer.
---
---
"We'd done a lot of work with Gary setting up his Superstock and Supersport bikes for TT racing," said Gunster, "so when he agreed to race the CFMoto Lightweight bike they gave it to us to develop it properly – the first year when the Aussie guy raced it, it was dead stock, and very underpowered in comparison to everyone else at the sharp end of the field. Gary did that single 108mph standing start lap with just 79bhp, so we knew it had potential if we could start tuning it successfully – and reliably."
---
---
Taking the stock CFMoto 650NK DOHC eight-valve parallel-twin engine measuring 83 x 60mm for a capacity of 649.30cc, fitted with a 180 degree crank, offset chain camshaft drive and a single gear-driven counterbalancer, Gunster had to retain the stock crankshaft under Lightweight TT rules, but after the 2015 DNF fitted British-made Arrow forged steel conrods, carrying JE forged pistons machined to suit the cylinder-head and valves.
These delivered a 14:1 compression ratio, up from an already quite respectable 11.3:1 stock as the bike left China, achieved by skimming the block that already came standard with chrome bores. The cylinder-head was also skimmed to help achieve the high compression that's so important for good drive out of turns, while retaining the stock gasket, and then ported and flowed by the late ace TT tuner Steve Mellor – one half of the famous V&M team which helped David Jefferies beat the factory Honda racers to complete a clean sweep of all the world's greatest public roads races in 1999 aboard the V&M Yamaha R1 tuned-up streetbike, including the NW 200, both the Isle of Man Formula 1 and Senior TT races, the Ulster GP, and finally the Macau GP in China.
---
---
Mellor, who passed away in 2018, was THE top tuner in the Supertwins class since the category was invented in 2012, and professed himself impressed by the quality of the stock Chinese bike's engineering, before setting to work to wrestle more power out of it.
The resultant tuned-up CFMoto 650i race engine was now fitted with billet camshafts made by Kent Cams to Steve Mellor's spec, with a very similar profile to the ones Gary Johnson used in his Kawasaki ZX-10R Superbike.
---
---
"These operate slightly shortened stock 33mm inlet and 28mm exhaust valves," said Gunster, "and the reason for that is the original 650NK motor has the shim as part of the bucket, which is a quirky thing I've not seen before on any motorcycle, meaning if you want to re-shim it you have to change the entire bucket! Because of the logistics and expense of carrying several different buckets to adjust the valves, we shortened the valve stems to run a conventional shim under bucket system, like everyone else. We retained the stock valves, though, but with dual springs, running in standard valve guides."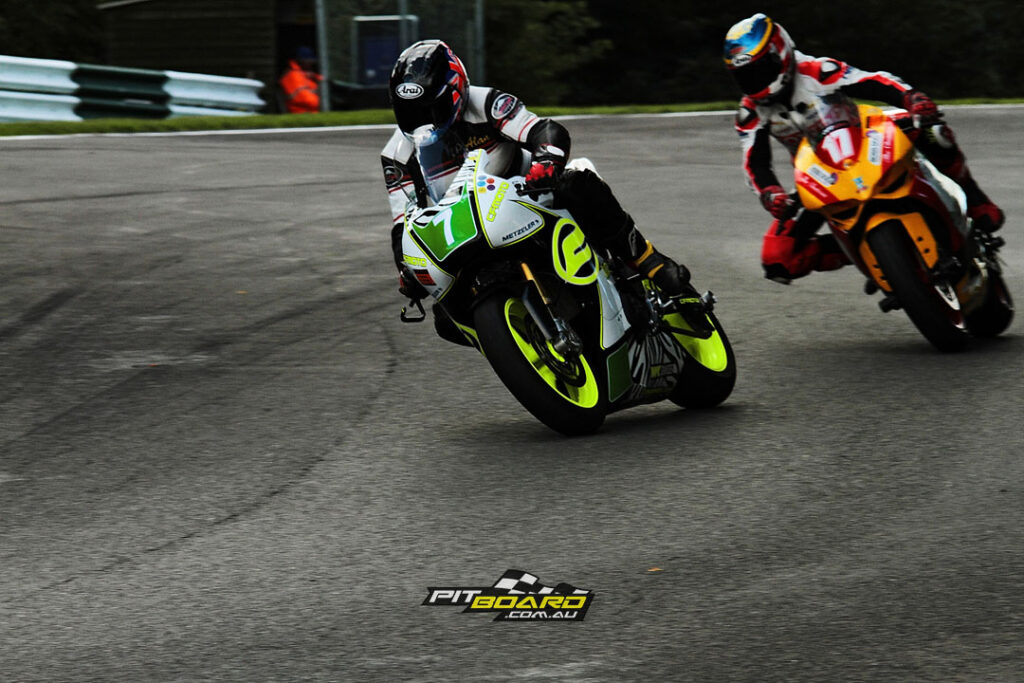 The inlet valves are fed by twin Marelli throttle bodies, each carrying a single 5-hole Marelli injector, and these originally started out as 38mm units before Gunster began boring them out. "We tested different bores from 38mm to 45mm, and settled on 42mm as the best balance between top-end performance and low down rideability," he said. "Even so, the motor is quite lumpy at low revs before it smoothes out at around 6000rpm, and a lot of that is with the size of the throttle-bodies and the injectors, because everything is geared around making it go fast. I was quite amazed to discover the throttle is wide open on a Lightweight bike like this for 68 per cent of a full lap of the TT Course."
---
"I was quite amazed to discover the throttle is wide open on a Lightweight bike like this for 68 per cent of a full lap of the TT Course." said Gunster.
---
"Now I understand why top riders like Gary who race them like them so much – you can really dominate them, and just ride the wheels off them!" An Italian Arrow race exhaust was fitted as is practically standard in the Supertwins class – most Kawasakis run one. There was no oil cooler, but with the extra power available the larger Pace coolant radiator earned its keep. Engine management was taken care of by the stock Ducati Energia (no relation, though – well, not since 1953!) ECU to which the team were given the access codes by CFMoto to permit modification and remapping.
---
---
Getting the airbox right is apparently a key issue in Supertwins said Gary: "The biggest problem seems to be how much those things want to breathe – there's a midrange gain of as much as 7bhp if you can significantly increase the airbox volume from standard. So we basically cut the top off of a stock airbox to accommodate very long 50mm velocity stacks fed by an airscoop that lives above the radiator, to let it suck as much air as it wants. It's a combination of airbox, throttle-bodies, injectors, fuel pressure and exhaust, which together with Steve Mellor's tuning magic have collectively got us where we are. Where's that? We have 102bhp@10,300rpm at the rear wheel, and peak torque of 74Nm@9,400rpm, which makes it on a par with the best Kawasakis in terms of performance."
---
---
This tuned up motor was fitted in a 100 per cent stock unbraced tubular steel 650NK diamond frame which used it as a fully stressed member. This carried a fully adjustable 43mm Öhlins Road and Track fork housed in Harris adjustable triple-clamps designed for a GSX-R1000, which allowed the offset to be varied between 25-33mm, and thus the trail. With the stock cantilever steel swingarm and fully adjustable Öhlins monoshock offset to the right, this resulted in a fairly tight 1415mm wheelbase.
Dry weight complete with a Harris Moto2 race fairing and Kawasaki ZX-10R seat is 161kg, stopped by twin 320mm Brembo floating front discs and four-piston Monoblock radial calipers, with a 220mm rear disc. The team ran Metzeler RaceTec tyres, with the rear upsized to a 180/55-17 on a 5.50in rim, instead of the stock 650NK's 4.50in wheel carrying a 160/60 rear tyre – for better grip on the angle, as well as increased stability, said Chris.
---
---
It was the wet weather grip of the treaded Supersport-spec tyres compulsory for Supertwins racing that most concerned me when I took to the track at Cadwell Park for my first of three sessions that day with the surface still damp from overnight rain. I needn't have worried – the rubber from Metzeler (then about to become Chinese owned!) shrugged off any damp patches, and the easy-steering controllability of the CFMoto brought reassurance in its wake, in allowing quick corrections when the back end stepped out.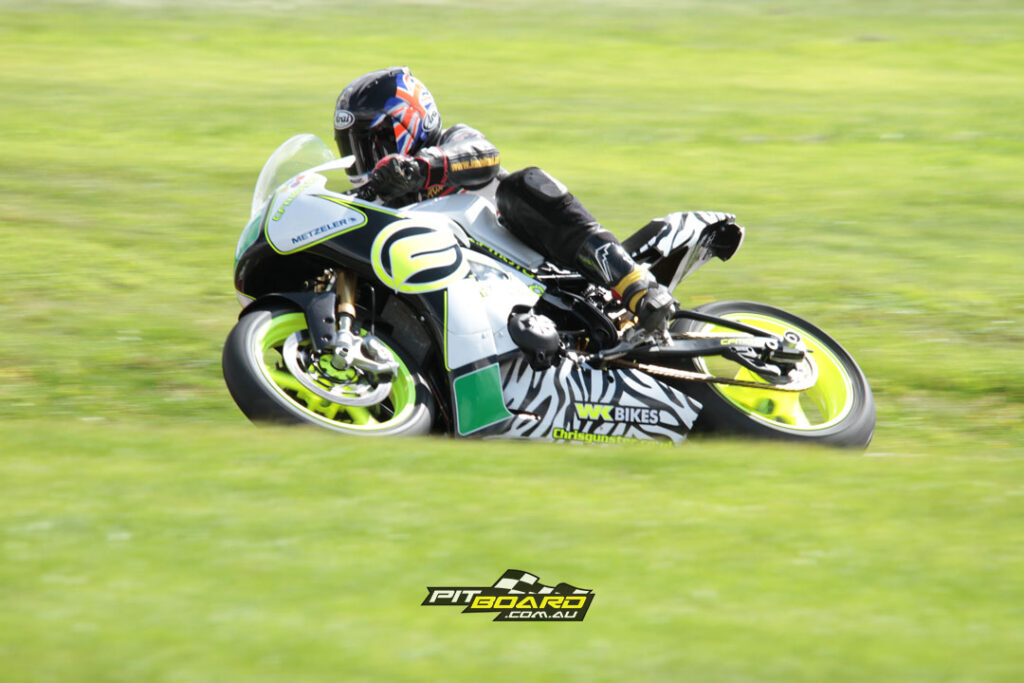 The street-pattern powershifter originally wasn't working properly – and not at all for the top two gearshifts – but the stock ratios in the six-speed gearbox seemed well suited to the power characteristics of the motor, even though these were quite a bit different than on the street 650NK I'd last ridden at Broadford in Australia four years earlier in 2012.
---
"5,800rpm is when it came alive with a serious burst of power that wasn't so fierce it'd unhook the back wheel."
---
That's when I became the first journalist outside China to get acquainted with the products of the first Chinese manufacturer to really get it in terms of what Western customers are looking for – basically, a decent build quality coupled with reasonable performance, and comforting handling from a middleweight bike, all at the right price. The CFMoto 650NK had all these – and still has – but the 650NK-TT Supertwin racer derived from it was another step higher up the performance ladder, with 45 per cent more horsepower and 20 per cent less weight than the streetbike it was derived from.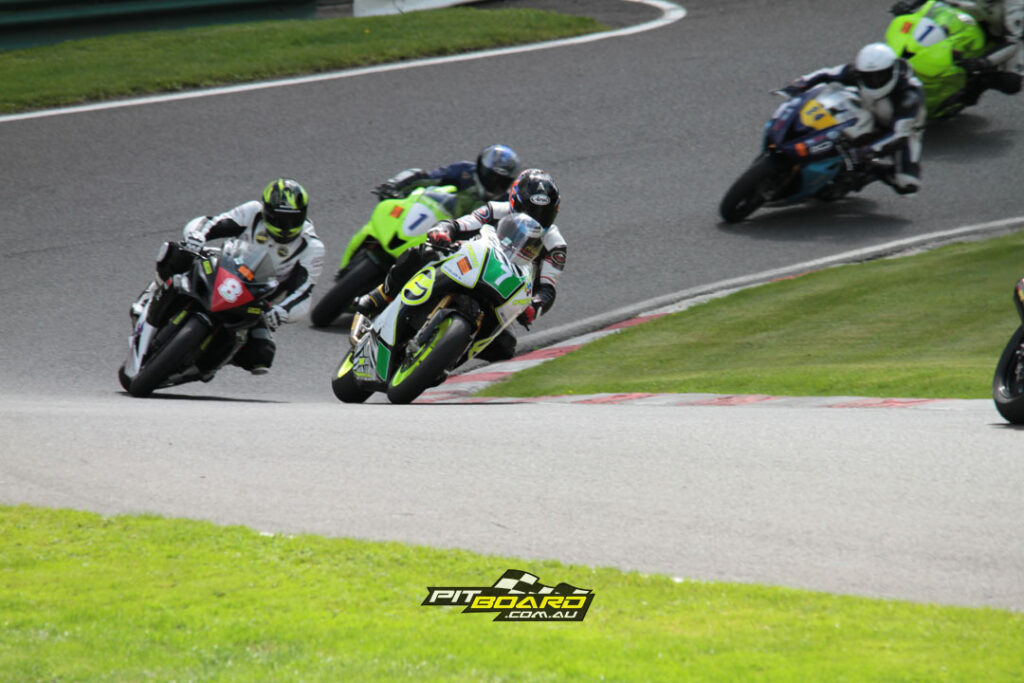 So although Madagascar was perfectly tractable through the slow Woodlands section at Cadwell, and drove OK from 3,000rpm upwards on part throttle out of the slow Hall Bends, it wasn't until the tacho sweep hit the 5,800rpm mark on the excellent Translogic dash – whose gear selected readout dominated your visual take on the screen – that the tuned Chinese racer really started to motor. That's when it came alive with a serious burst of power that wasn't so fierce it'd unhook the back wheel, but was controllable enough in its delivery to power the CFMoto out of slower turns really strongly – the legendary link between your right hand and the rear tyre's contact patch was all there in spades.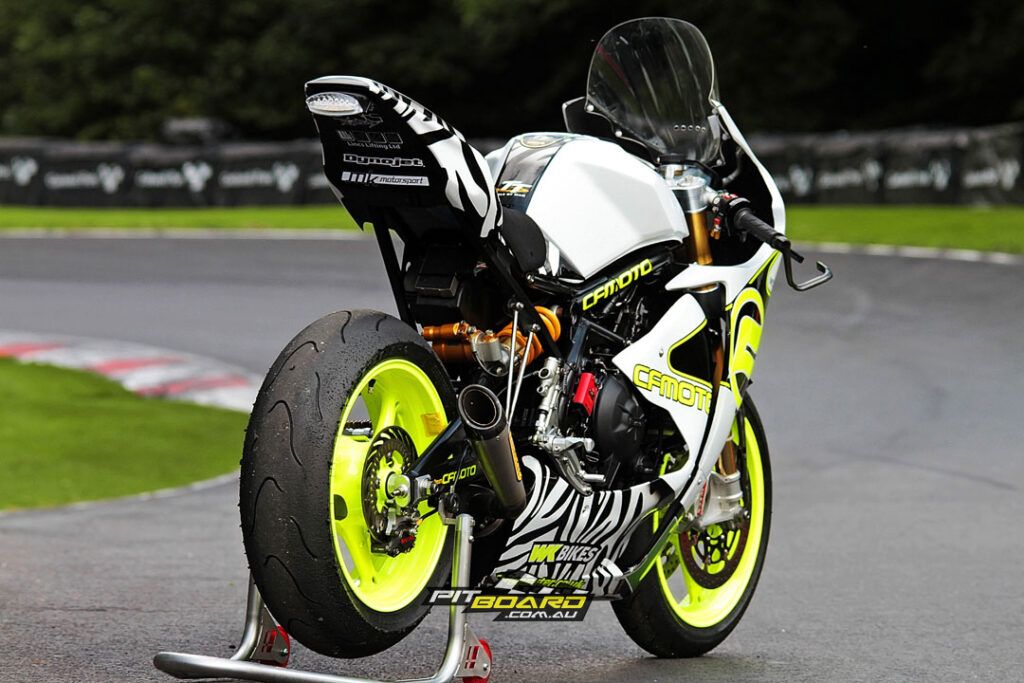 There was then a second noticeable kick in power at 8,000rpm, all the way to the hard action 10,300rpm revlimiter where power was still building, and this meant it was really best riding the bike like a sort of gruff-sounding two-stroke racer, allowing the row of seven shifter lights above the dash screen to progressively light up till they flashed red at 10,000rpm and you needed to hit the next highest gear NOW!!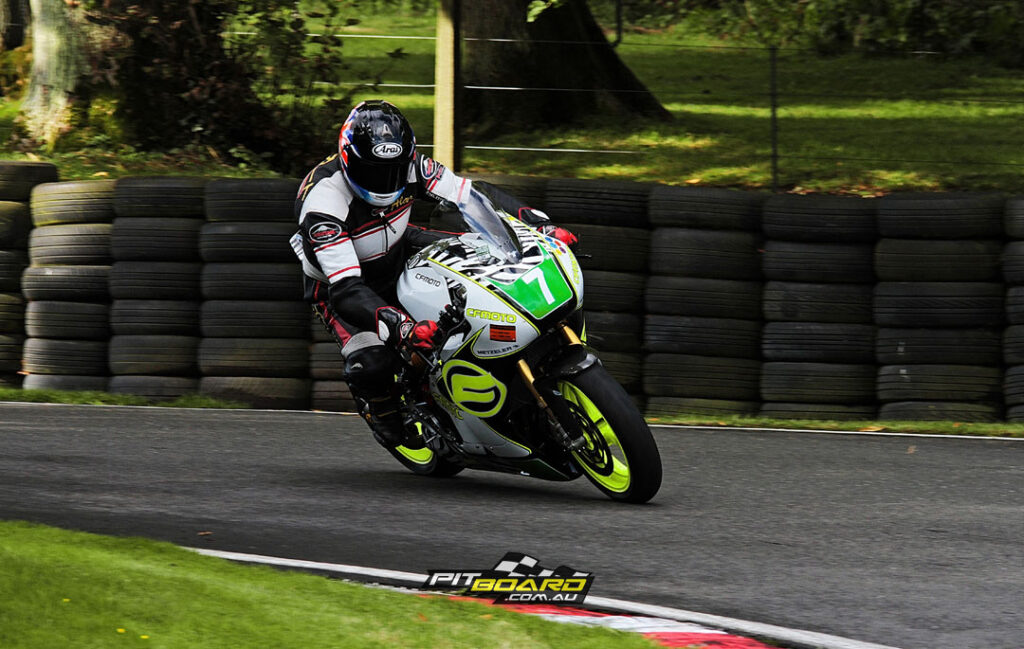 Even with the street ratios, you'd still be back in the fat part of the power band and especially the torque curve in said gear, so it really paid to rev the parallel-twin motor right out in each ratio to keep it on the boil. Yet the Chinese bike's undoubted top-end power by the standards of the Supertwin class wasn't delivered at the expense of low-down rideability – just that there was noticeably more power up high, so you needed to keep the motor revving. By the way, it was ultra-smooth in the way it did so – there was really no significant vibration at all, and this must have made it a good TT ride that wasn't going to be tiring in a 240km four-lap race.
Back out for my second session with the track now dry, and the powershifter now working properly – if rather stiffly – I could start to explore the CFMoto's handling qualities, and the best compliment I can pay it is to say that it seemed to be a bike with no surprises – it was totally predictable in the way it went, steered and stopped. OK, I was outgunned for performance with the 600 Supersports and 1,000cc Superstocks I was sharing the track with – but through Hall Bends or the bus-stop Chicane I could more than get my own back on them thanks to the Supertwin's deft, agile handling, and especially on the brakes into Park Corner at the end of the back straight, or downhill into second-gear Manfield.
---
---
There, the ace combination of the 320mm front Brembo discs and their Monoblock radial calipers, plus the Sigma slipper clutch Chris Gunster had fitted (it was adjusted just right, so as to still provide some engine braking while consistent with stability) did their job really well in slowing the CFMoto racer predictably and effectively from high speed. I could also trailbrake on the angle into the Gooseneck Esses or Manfield without the NK650-TT sitting up and understeering on me, still turning in easily and forgivingly.
---
"I could trailbrake on the angle into the Gooseneck Esses or Manfield without the 650 sitting up and understeering on me, still turning in easily and forgivingly."
---
But I didn't care for the chatter I especially got at Charlies on Madagascar, after I upped my pace and tried to take this critical corner that determines your eventual speed down the back straight at Cadwell one gear higher, in fourth. A couple of times I got my line wrong, and had to feather the front brake to lose a little speed – no problem with a bike that's so forgiving it'd surely make an ideal beginner's racer.
---
---
But the Öhlins fork needed some attention to the damping – it seemed too stiffly set up to let me max out the grip from the front Metzeler in pursuit of optimum turn speed, resulting in front-end chatter most laps there especially, if not at Cadwell's other fast sweeper, Chris Curve. Probably that's because I took that corner progressively harder on the throttle as it opened up, thus lightening the front-end a touch, whereas at Charlies I was on part throttle, so without as much weight transfer. Just needed some dialling in, surely…..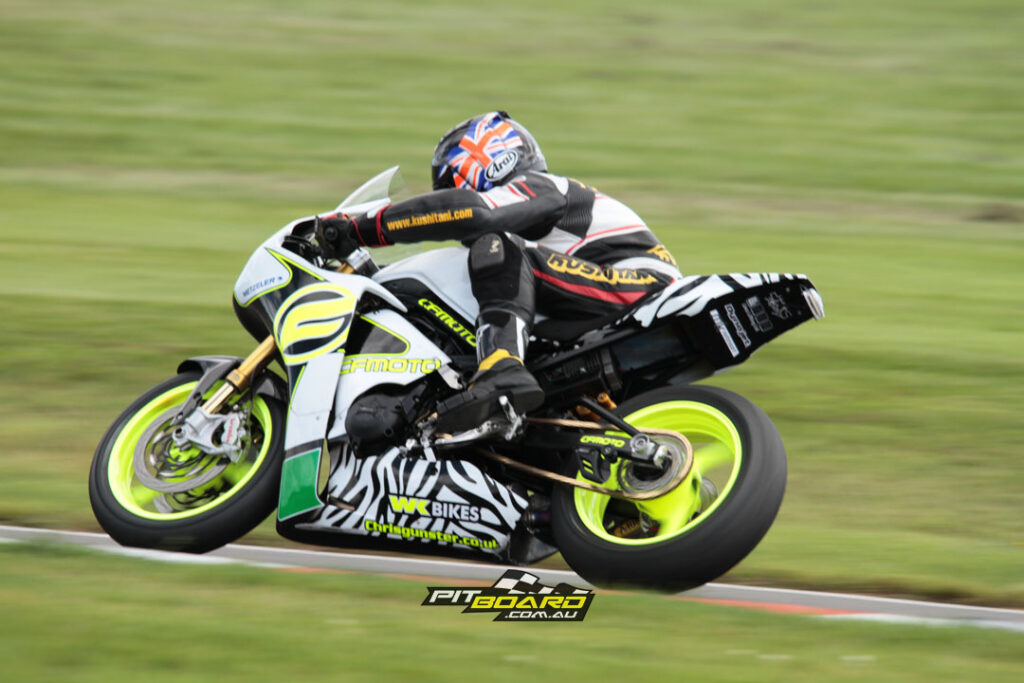 The riding position Gary Johnson had opted for was aimed at maximising front-end grip, because the ZX-10R seat had a thick pad on it which pushed you up in the air, and threw a good deal of your body weight onto the front wheel via your wrists, arms and shoulders. But it strangely enough didn't seem too tiring a stance in my hour of riding the bike, and the tall screen did a good job of deflecting bugs, as well as making it easy to tuck well away behind it for those many miles of flat out riding on a bike like this which was clocked at 158mph through the TT speed traps.
---
---
With its now well prepared and even better tuned race engine fitted, the CFMoto NK650-TT was – indeed, still is – not only a serious contender for top honours in the Lightweight TT with a rider of Gary Johnson's caliber aboard, it's a bike that merits more widespread availability. At the point that the stock 650NK it's derived from costs 40 per cent less than the ER-6 Kawasaki, the Chinese bike provides an affordable basis for anyone to go racing, beginner or expert, male or female.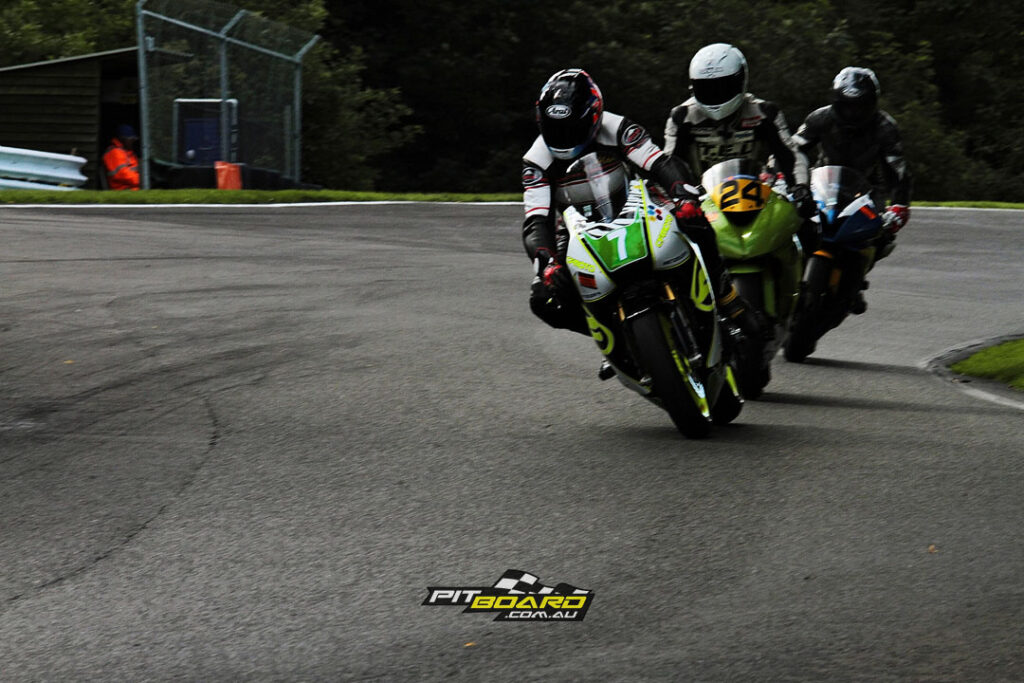 I reckon the CFMoto factory itself should produce a customer race kit incorporating the performance tuning incorporated in Madagascar, or maybe even a turnkey racer devoid of street equipment but retaining the electric starter, just as KTM did with the RC8R Track. This is a very capable motorcycle within the context of its category, which deserves a wider audience – and it doesn't matter where it was manufactured.
Guogui Lai Interview
Mr.Lai Guogui is CFMoto's founder, president and principal shareholder, whom I first met when I visited his company's factory in Hangzhou in 2014. The chance to ask him on a later encounter at the Milan Show about his company racing in the Isle of Man TT, was too good to pass up.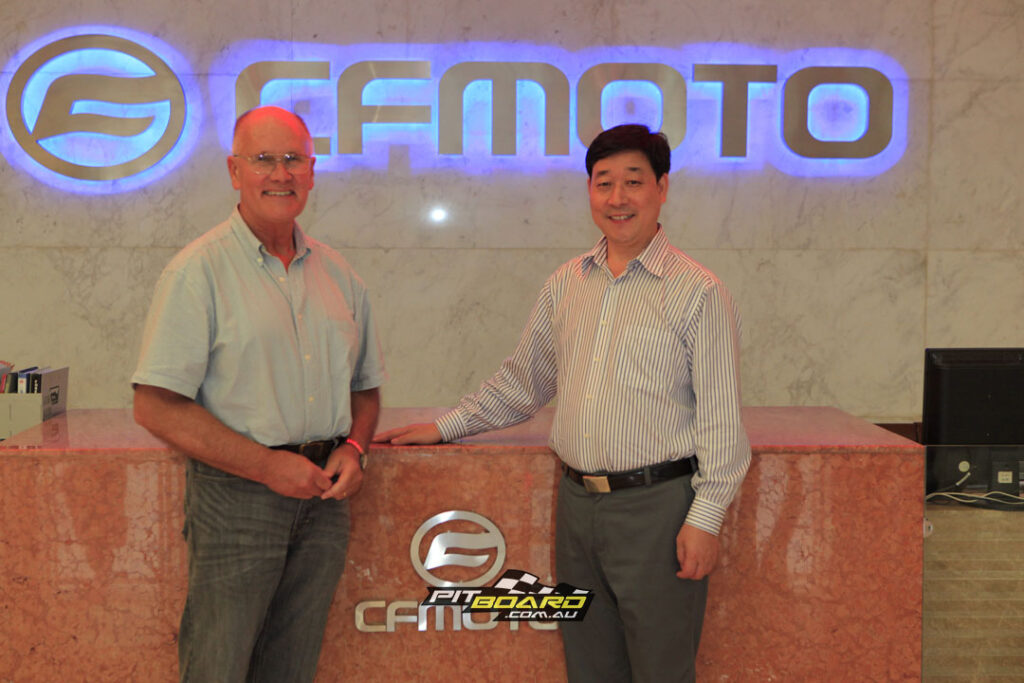 ---
AC: Mr. Lai, why did CFMoto enter the Isle of Man Lightweight TT officially, with a factory-backed 650NK modified for racing by your British importer?
---
GL: "Competing officially in the Isle of Man TT is part of our planned strategy to develop awareness of CFMoto. As one of the most quality oriented and technically advanced manufacturers in China, CFMoto has been steadily advancing our presence in the powersports sector for some time, in producing higher end and more leisure-focused products. Participating in such a world famous race as the TT has been an opportunity to accumulate experience for our future marketing and racing programmes. In any case, our British distributor WK Bikes had already competed in this race, and we have had a long term partnership with them for some years, so we were happy to support their presence in the Lightweight TT."
---
---
AC: What were your feelings when you saw Gary Johnson's excellent 4th place result with the CFMoto racebike, against all the Kawasakis which dominate the class?
---
GL: In a world class event like this, most of the bikes in any TT race are Japanese, so I was very happy to know that CFMoto had this excellent result for our factory team. I want to say thanks to our rider Gary Johnson and WK Bikes, who I know have been working so hard on this project. Having a CFMoto entry become the first bike from a Chinese brand to finish a TT race over such a gruelling high speed course is a good encouragement for us for our future racing plans. 
---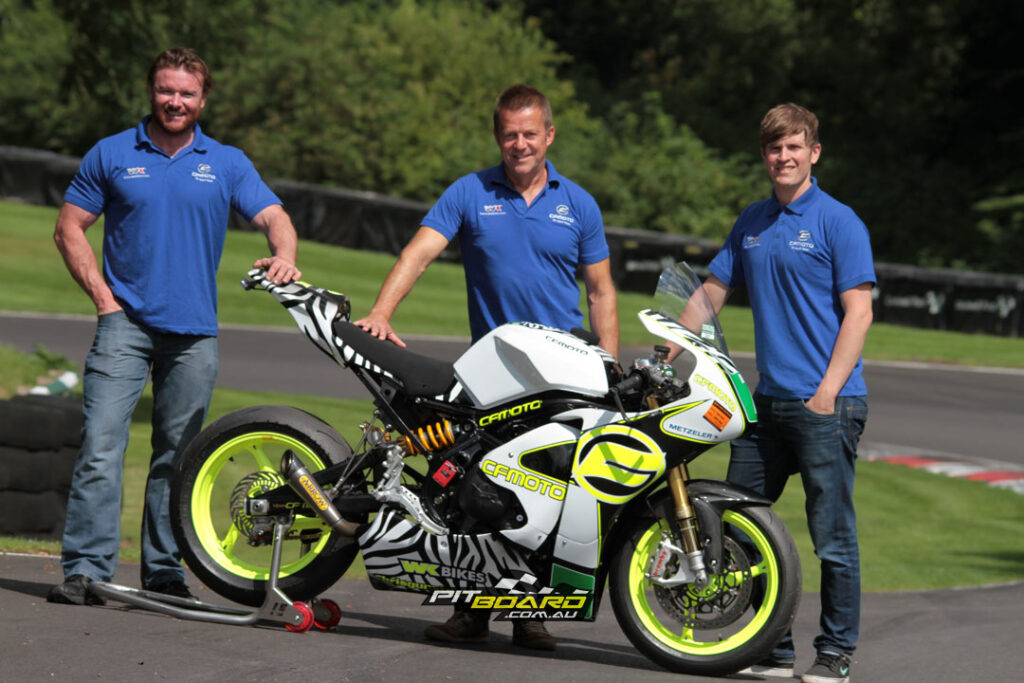 CFMoto 650NK-TT Racer Specifications 
ENGINE: Liquid-cooled dohc 8-valve parallel-twin four-stroke with 180-degree crankshaft, chain camshaft drive, and single gear-driven counterbalancer, 649.3cc, 14:1 Compression Ratio, EFI with 2 x 42mm Marelli throttle bodies and single injector per cylinder, 83 x 60mm bore x stroke, 6-speed with gear primary drive gearbox, Multiplate oil-bath Sigma slipper clutch.
---
CHASSIS: Tubular steel diamond frame employing engine as fully-stressed member, Front: 43mm Öhlins Road and Track fully adjustable inverted telescopic fork, Rear: Extruded steel swingarm with tubular bracing and fully adjustable cantilever Öhlins monoshock, 1415mm wheelbase, 120/70-17 Metzeler RaceTec on 3.50 in. cast aluminium wheel, Rear: 180/55-17 Metzeler RaceTec on 5.50 in. cast aluminium wheel, Front: 2 x 320mm Brembo floating stainless steel discs with radially-mounted Brembo Monoblock four-piston two-pad calipers, Rear: 1 x 220mm Brembo steel disc with twin-piston Brembo caliper.
---
PERFORMANCE: 102bhp@10,300rpm (at rear wheel), 161kg with water/oil, no fuel, split 52/48, 253km/h top speed (Isle Of Man TT 2016)
---
OWNER: WK Bikes, Horncastle, Lincolnshire, UK
CFMoto 650NK-TT Racer Gallery