If you're on the hunt for a race bike or track bike and you're limited to under $5000, there is plenty of scope to build a fantastic bike like I have done. My goal to buy a cheap track bike has been achieved and I couldn't be happier.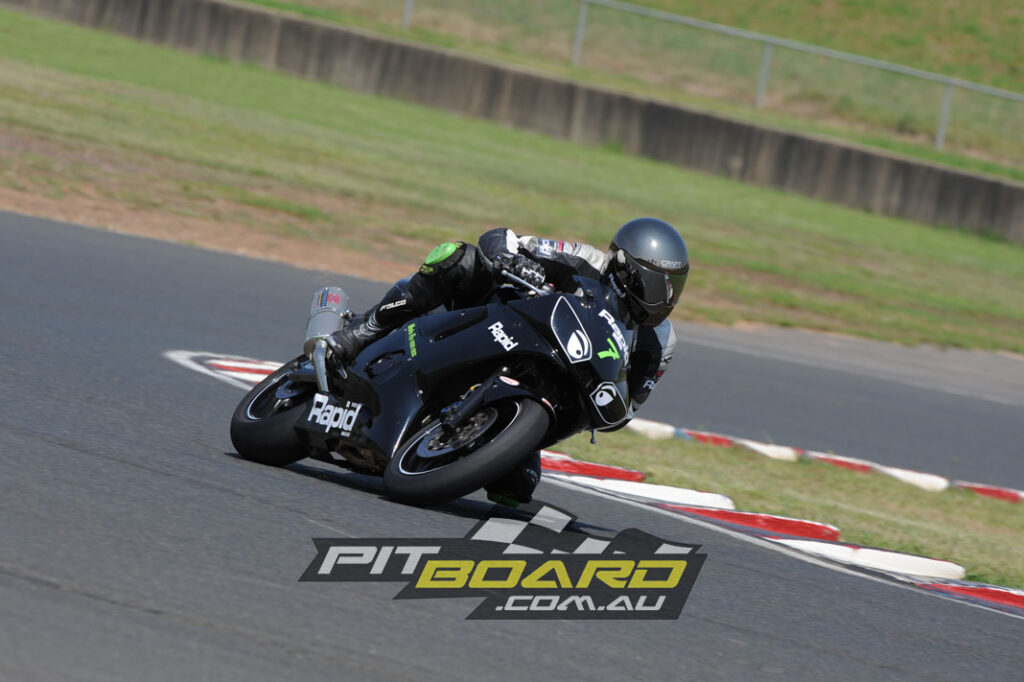 During 2009 I was trying to transform my R6 from a basically stock bike with worn out suspension, into a sharp handling, fast stopping track machine. The aim of the project was to get everything as cheap as possible and do most of the work myself to save money. I'm lucky that I am mechanically minded and have friends in the business that I can scrounge parts off. To be honest, I may have pushed the bounds of friendship with Jeff somewhat in my quest to get the job done but that was never a reason to give up and pay full retail!
---
Check out our other track bike articles here…

---
So what's been done so far? Well the most important part for me was the suspension. To be blunt, it was shagged and ripped up back tyres like they were going out of fashion! Next on the list were the brakes. The standard ones are OK but for the track, more stopping power is nice. Thankfully, Hel supplied trick looking braided lines and I replaced the pads with EBC race items. Another problem with my R6 is the fact that tank slappers are all too common and a bit scary. With this in mind I raided Jeff's shed and found a nearly new steering damper. Unfortunately, it had no fitting brackets so I had to manufacture some to get the damper working. I gave the bike a thorough service and check – a sensible move before risking my life at 250km/h. Next I fitted a race airfilter and replaced the battery. Lastly, I slapped on a bit of black paint and fitted some stickers. I took the bike to my mate Anton to fit some race rubber and that was just about it.
---
---
So I arrive at Eastern Creek all excited about the first ride on my shiny black track bike. As I head out on the track and tip the bike into turn two, I can feel the difference in the suspension immediately. The bike now feels so light and easy to steer as I flip-flop from turn two to three. Unfortunately, I can also tell instantly that I've dropped a bollock by fitting the race airfilter and not re-jetting the carbs. The R6 now has an obvious fuelling problem and must be getting too much air in the carburettors. So I get out the gaffer tape and try to restrict some of the airflow. This works a bit but the bike is still far from perfect and dozy-me had forgotten to bring along the standard filter!
Anyway, I decide to make the best of it and have some fun – and fun is what this bike is all about. Instead of being worried about dropping my road bike, for less than four grand, I thrashed the R6 around the track without a care in the world.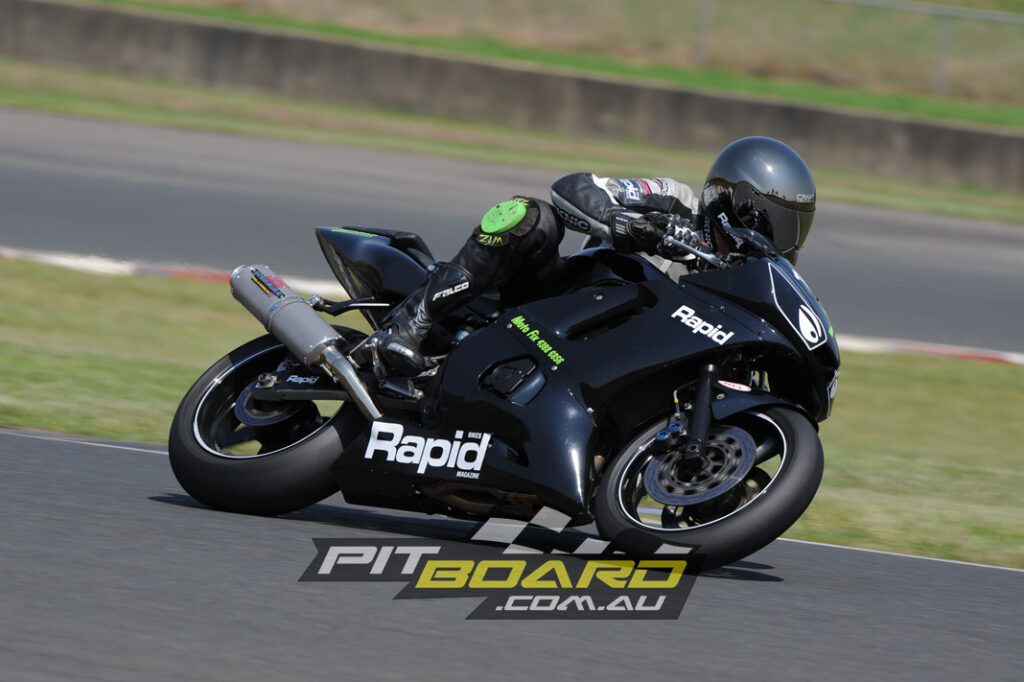 The brakes are now so powerful that I have to change my braking points. Allowing for later braking should speed me up but instead it just scares me more! I can't get over how much better the bike handles. With the steering damper fitted, gone are the frightening shakes. As I return to the pits and jump off the bike, proof of the bike's improved suspension is apparent when I check out the back tyre. Instead of being torn to bits, it's now as smooth as a baby's bum all the way to the edge.
So was all the work worth it? Hell yes! Even with the bike running rough I can still manage a reasonable lap. Once I get the fuelling right the bike will be a ripper. I'm not sure if my lap time will improve. I may just have to resign myself to the fact that I'll always run around in the low 1:50s. However, one thing is for sure, I'll certainly be less worn out at the end of the day after riding a bike that's set-up correctly.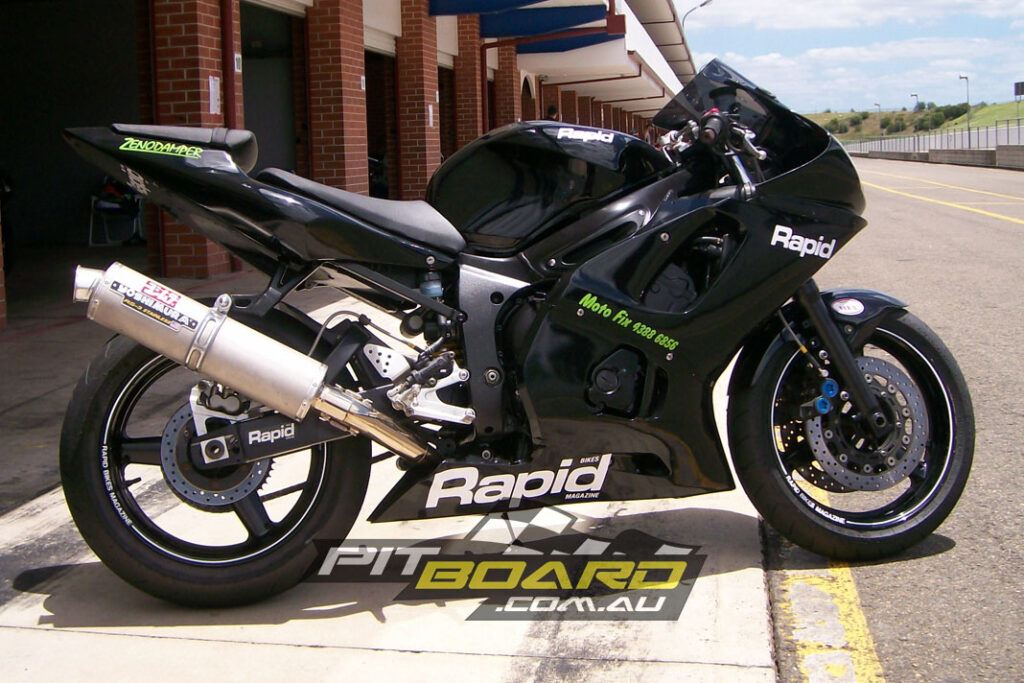 All up the 1999 R6 has proven to be a great choice and with a bit of scrounging and begging I've only spent $1800 on it and $1000 of that was in the one area where I didn't scrimp – suspension. 
---
Parts Used
Hel brake lines, EBC HH pads

Ex-race tyres, original chain and sprockets

Home spray job

Zenodamper shock

Zenodamper forks

Steering damper
Cost: $3500 plus $1800 in race set-up and parts
---