Modern bikes have brilliant brakes and really, none of them need much upgrading on the street unless you are a really serious rider. On the track, however, it is surprising how quickly braking performance shortfalls are highlighted.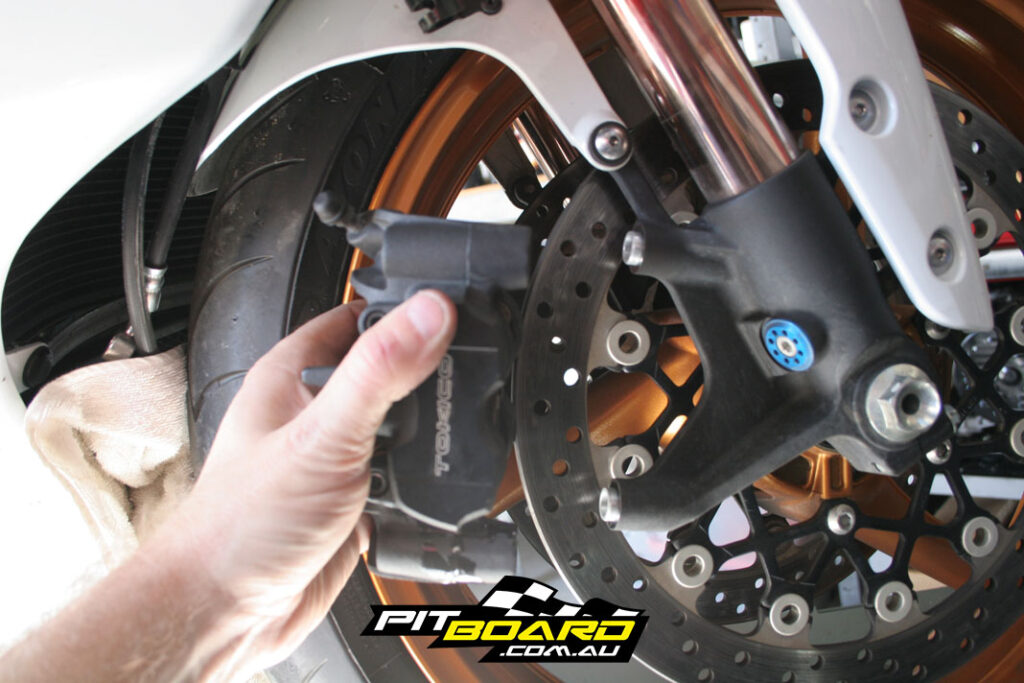 Repeated hard braking from high speed generates temperatures that simply don't come into the equation on the road and suddenly, you find that your OEM or street compound brake pads are not coping. They may glaze up due to excess temperature and fade. They may get so hot that they overheat your brake fluid and cause excess lever travel or a spongy lever.
---
Check out our other tech tips here…
---
You may also find you don't have enough braking power or initial bite at the track and these things all contribute to overloading street compound brakes – expecting them to perform outside of their intended operating parameters is just not going to work. So, the solution is to head to your local bike shop and grab a set of race pads.
---
---
Whether you prefer EBC, Dunlopad, Bendix, Ferodo or any other quality brand, the trick is to get a set that is designed for what your needs are. Sometimes you need more than one type of pad, depending on whether you are racing or doing ride days.
A good sports sintered or organic brake pads will give you stronger initial bite with more feel than a street pad. It will also offer more intimate feel when modulating brake pressure and give much more stopping power, with out the heat and fade issues. A sintered or organic pad will give you a good range of operating temperatures and you can still expect a good few track days out of a set, usually with less rotor wear than harder compound street sintered pads will create.
---
---
If you want to get really serious you can go with a pad like the Bendix Carbon-Matrix, which is what I use on short circuits where there is a short straight. They need to be up to temperature to be effective and they are seriously hard-core when it comes to stopping power and initial bite. On tracks with long straights, however, such as Eastern Creek, they cool down and do not perform as well until back up to temperature again. 
There are plenty of good brands out there and lots to choose from. Ask your local Spare Parts Interpreter at your local bike shop for the right advise and get fitting!
---
You can squeeze that lever as fast as you like but unless you have the correct brake pads you're never going to be a late braker… Words: Jeff Ware