The Girls Only Track Days started out with the Facebook page "Australian Female Roadracing Association" that I had created to promote more women in our sport. Considering there are only a handful of female road racers in Victoria, I thought there should be so many more.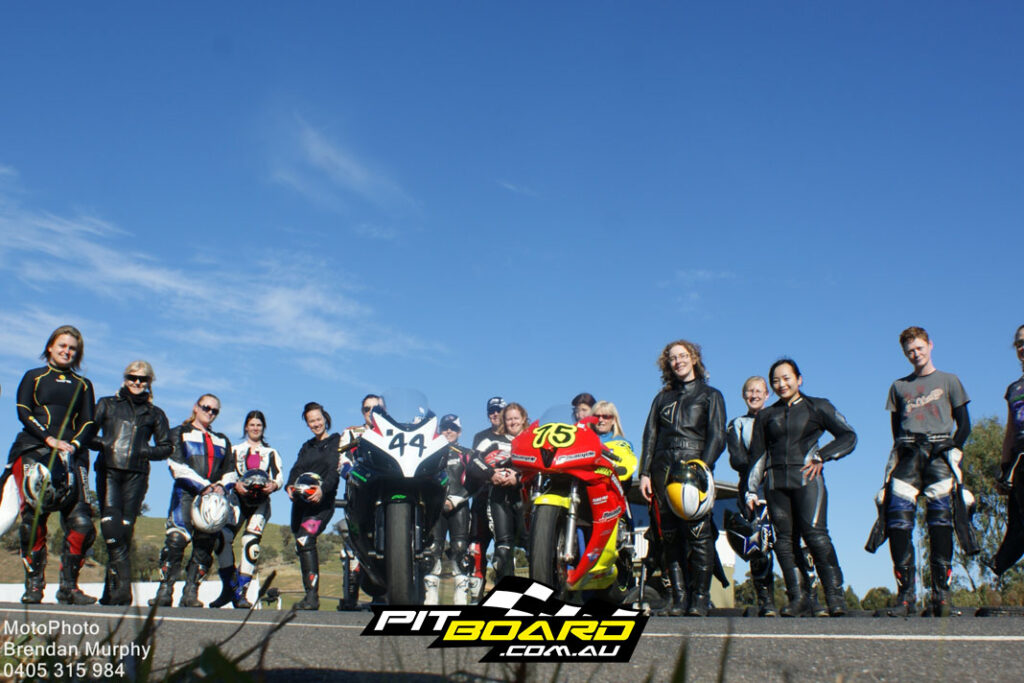 It was the night before an Interclub round where myself, another female road racer Tracey Davies, Dean and Marlene von Schill from Vons Trackside Tyre Service had camped at the track. We were hanging out in the pits late at night, when the Manager of Broadford, Martin Doxey came by and decided to join us for a few drinks. We started talking about women in racing and the reasons why roadracing is such a male dominated sport. I then told him about the AFRA page and Marty came up with the idea of holding a women's only track day and asked if we would be interested in running it. We thought it was a fantastic idea, so that's how it all started.
---
---
The first Girls Only Track day, we only had four weeks to promote and organise it. It was the middle of winter and somehow we managed to score an absolutely perfect day, the sun was shining and we had blue skies all day. We only had about 18 or so entrants for the first one but considering the amount time we had and the lack of being able to 'get the word out there', I think it was a pretty good turn out.
---
---
The days basically run in either 2 or 3 separate speed level groups. As most of the time, the majority of the girls who come to our track days, they are first timers or novices who have never been on the track before, so we would usually run a session for first timers and then another session for intermediate/advanced riders. This is a very good stepping stone for the newbies as we run tuition throughout the day, both on track and off track.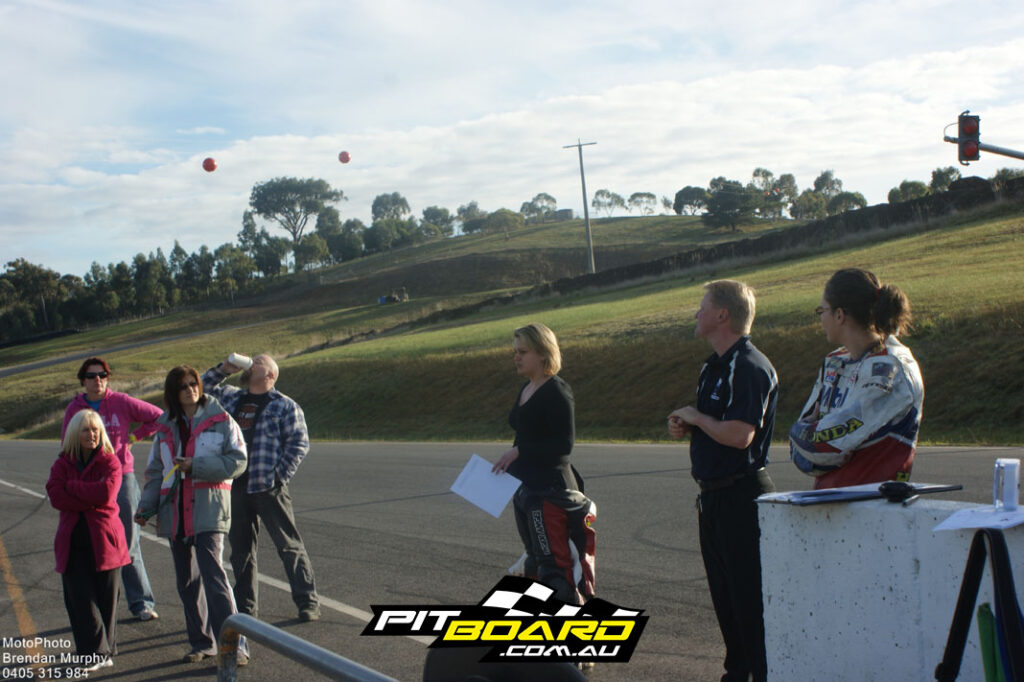 Tracey Davies, Lisa Sciberras and myself help the girls out on track showing them lines etc and ASBK Supersport rider/coach Darren Sciberras runs the classroom theory in between sessions, which is pretty basic stuff but it really does help the girls when they go out there. The team at Vons Trackside Tyre Service do the scrutineering in the morning and also give the girls a basic run over on how they should set their bikes up for the track, tyre pressures etc. We also run another session for sidecars. Brian March who is the President of HMRAV Sidecar Club organises a few sidecars to come down for the day for any of the girls who want to have a go at 'swinging'. This is a very good introduction to the sidecar world and it brings a whole lot of extra fun to the day at no extra cost.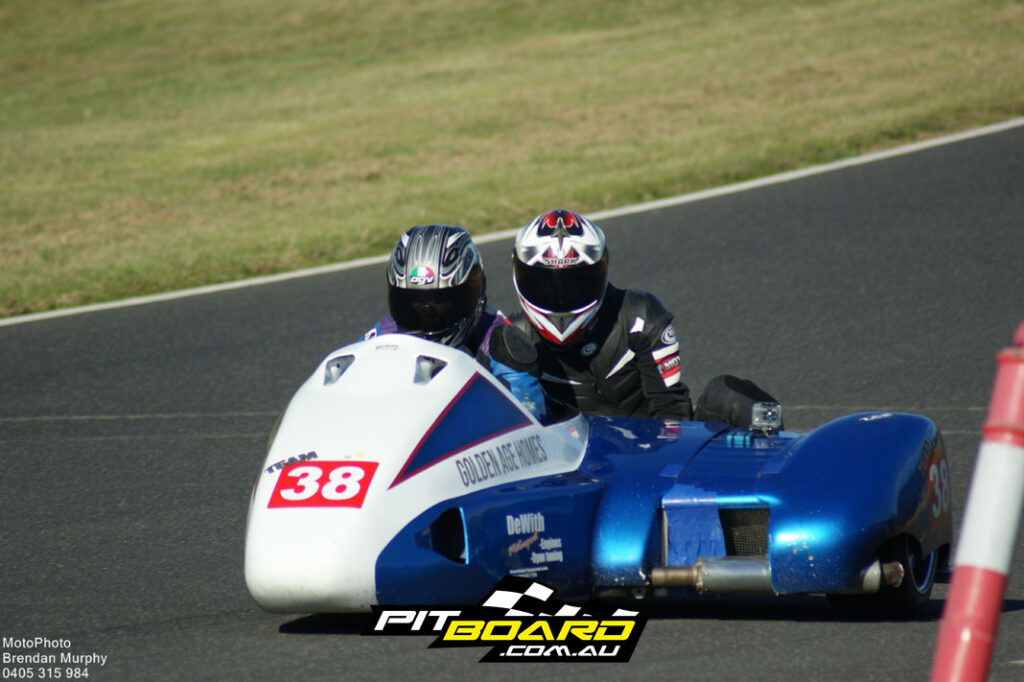 I think racing or just even doing a ride day at a track can be intimidating for not only women but men also. From my experience of doing my first track day, yes it was a bit intimidating. I was nervous for weeks leading up to it, but when I got out there, it wasn't that bad at all. I absolutely loved it and it really wasn't as scary as I had been thinking. So one track day turned into many more, I got quicker and that's how I started racing.
---
---
The second Girls Only Track Day we had a fair few more girls show up, even though the day started off a bit slow as it was raining in the morning, after lunch the sun came out and it turned out to be a great day. We are getting more exposure and I have been receiving enquiries from all over Australia. There are even other racers from other states who are looking at starting Girls Only Days in their own state too which is fantastic.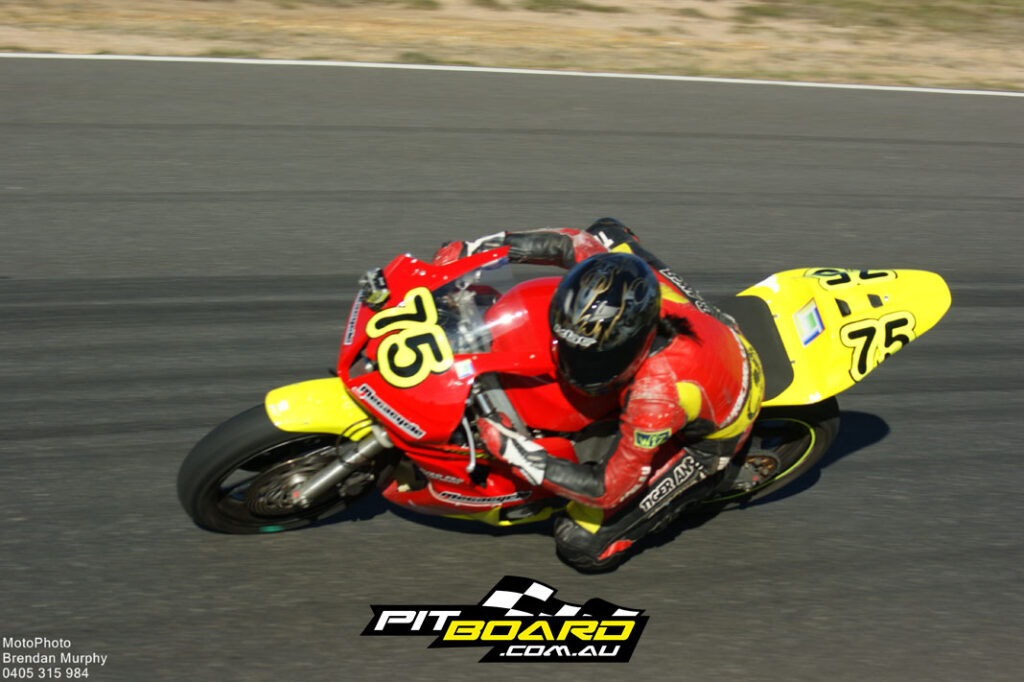 I'm also on the Motorcycling Victoria Womens Committee who's goal is to increase female participation in all areas of motorcycling. This will relate to all disciplines, even when it comes to getting more officials and volunteers involved, track facilities etc. I'm hoping that being on this committee will help strengthen the Girls Only Track Days to get the word out there and to facilitate in making it an even better event.
Words: Jessica Watkins  Photography: Brenden Murphy
---