Racing against the world's best riders at the Isle of Man was once a rite of passage for Australian riders with dreams of making a name for themselves on the world stage. Up until 1976 the Tourist Trophy was a round of the world championship, so the vast majority of riders competing in the world championship had to ride there, whether they wanted to or not.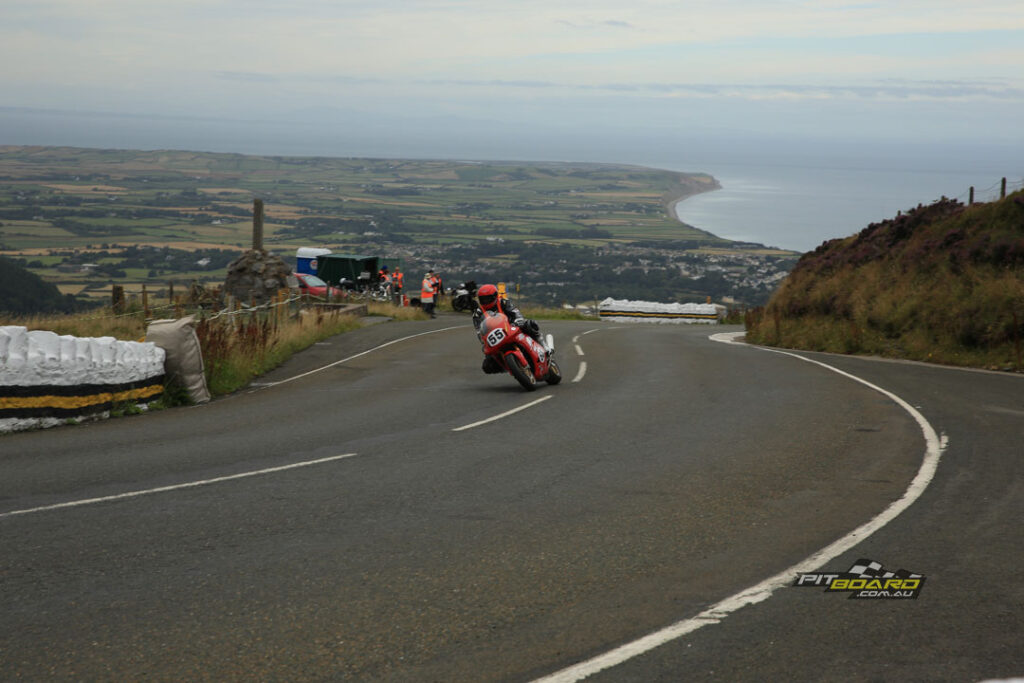 The TT has always had an aura about it, a sense of danger, of unforgiveness, but also a lure of adventure. Where once there was a well-trodden path to the TT by Aussie riders, this dwindled somewhat after the 1980s, and it was only sporadically that Australian riders in the last 30 years would venture to that island in the Irish Sea to take on the Mountain Course. Riders like Cameron Donald, David Johnson, Josh Brookes, and Alex Pickett. These four riders have all tasted success at the Isle of Man, but as they will tell you, it doesn't come easy, cheaply or without scars, some physical, but almost always emotionally too.
I caught up with Alex Pickett and his father Chris (who's also raced at the Isle of Man) to find out how a young bloke, barely 18, found his way to the starting grid on Mona's Isle, the road racing Mecca of the world.
---
Head here to read our other features…
---
Alex: "I was conditioned to the TT at an early age. My dad loved it and always dreamt of racing there but the reality of a young family and living on the other side of the world meant he never had the finances to actually make that dream happen. He consoled himself with buying TT videos and DVDs through the years and we would watch these together. Dad loved his racing but was really only a club racer, mainly on classic bikes.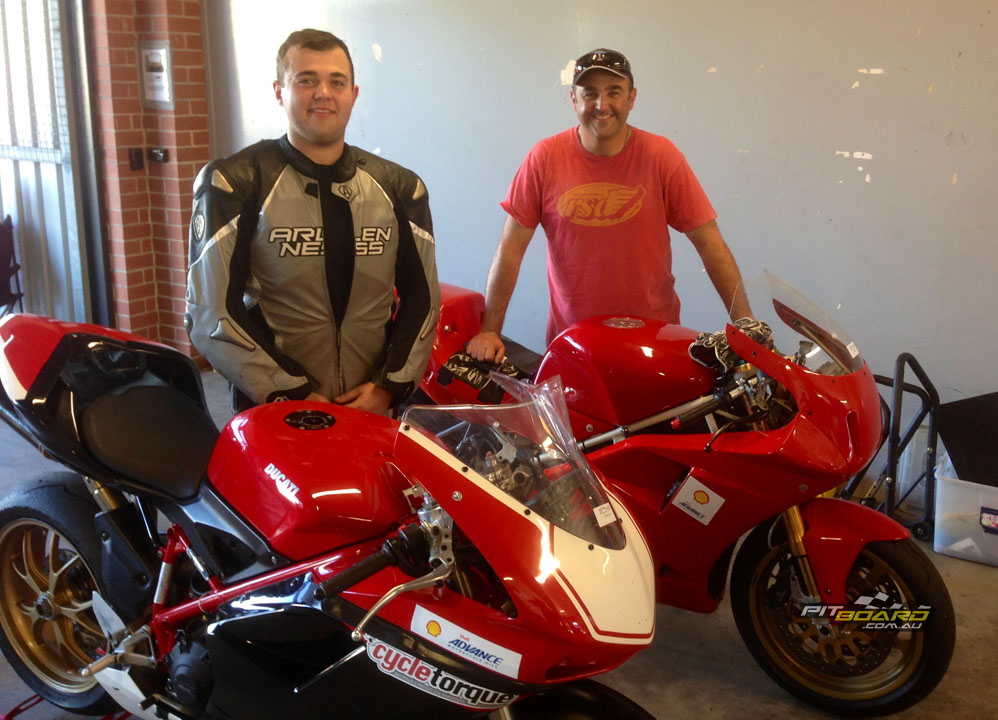 "In 2006 our family went to Europe for the first time and of course we had to go to the TT. We could only get accommodation for practice week so we missed out on race week. The first rider I saw come through on the first night of practice was Martin Finnegan on a CBR1000RR. Dad and I were sitting on the hedge at the end of Cronky-Voddy straight and we could hear him before we saw him, the engine on the limiter for ages. He popped into view and then leapt over the drop in the road, standing on the footpegs, his eyes like dinner plates. We were that close it was outrageous. That has burned into my memory, and I think from that point on I had this idea of one day racing at the Isle of Man. I was 12 years old."
---
Stu: It's one thing to have big dreams at the age of 12 but how did it progress from there?
---
Chris: "Alex started road racing when he was 13, and the timing was right for him to start in the very first season of the MRRDA Cup in Australia, where all riders had to be 13 and over, and under 16, the age where they become a 'Senior' Motorcycling Australia licence holder. You bought a Honda CBR150 and modifications were very limited. Quite a number of well- known riders came from that series, like Mike Jones, Josh Hook and Matt Walters just to name a few. These three are still top-level riders now, with Hook the reigning World Endurance champ, and Jones and Walters both Australian champs and still racing in ASBK.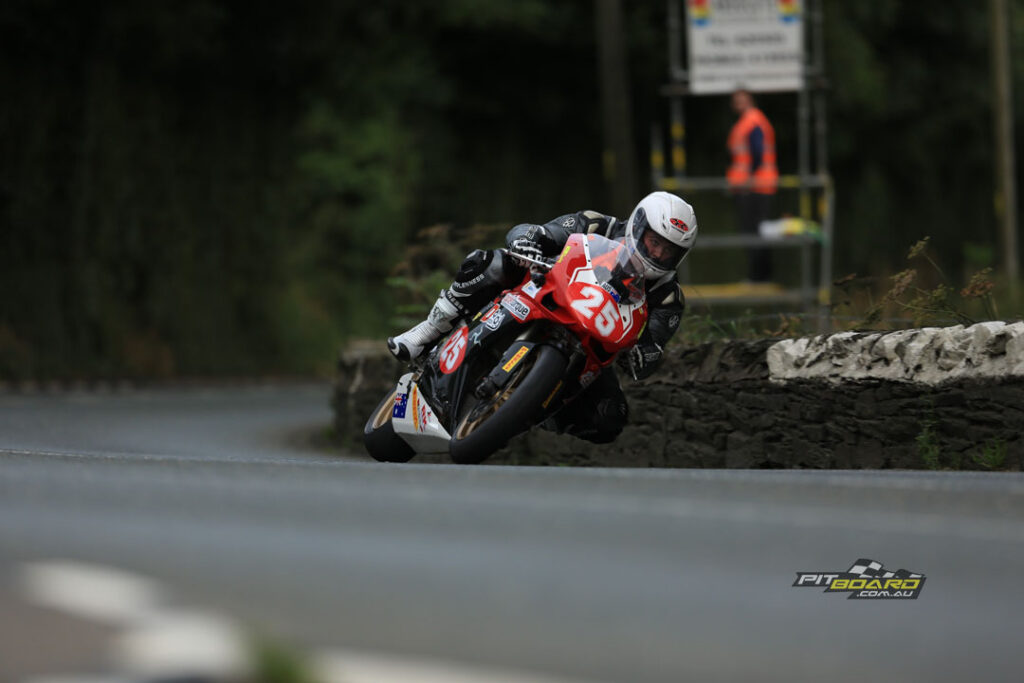 "Alex raced in that series for three years but never really set the world on fire. He was a good rider but probably not aggressive enough to take the risks those other riders would. We had a lot of fun though, but also some stress. We had a line of credit on our home loan and in the first two years of Alex racing we didn't pay anything off our home loan. If there was a race meeting or practice day, we were there. I'm sure many racing parents can sympathise with what I'm saying."
"When Alex turned 16 we decided to get a bigger bike for him, and after a conversation with Terry O'Neill, we decided he would race in the Formula Xtreme Pro Twins class on a Triumph Daytona 675. He ended up winning two national championships on that bike but it was time to go a 1000cc machine. We bought Matt Walters' spare Kawasaki ZX-10R, and Alex was racing that in Formula Xtreme at the age of 17. It was a lot of bike for a 17-year-old but he quickly rose to B grade and won races on that bike, and never crashed it by the way. It was a thankful progression from his CBR150 days when it often seemed he was more off the bike than on it. I got quite good at fibreglass repairs."
"Then one night at the dinner table he tells us he was going to race at the TT. His mum went from zero to 100 in an instant, and even though outwardly I supported her view of no way in hell is this happening, inside I was going 'Yeah'. Regardless of what we said he was adamant, the short of it was we decided to help him rather than see him do it on his own."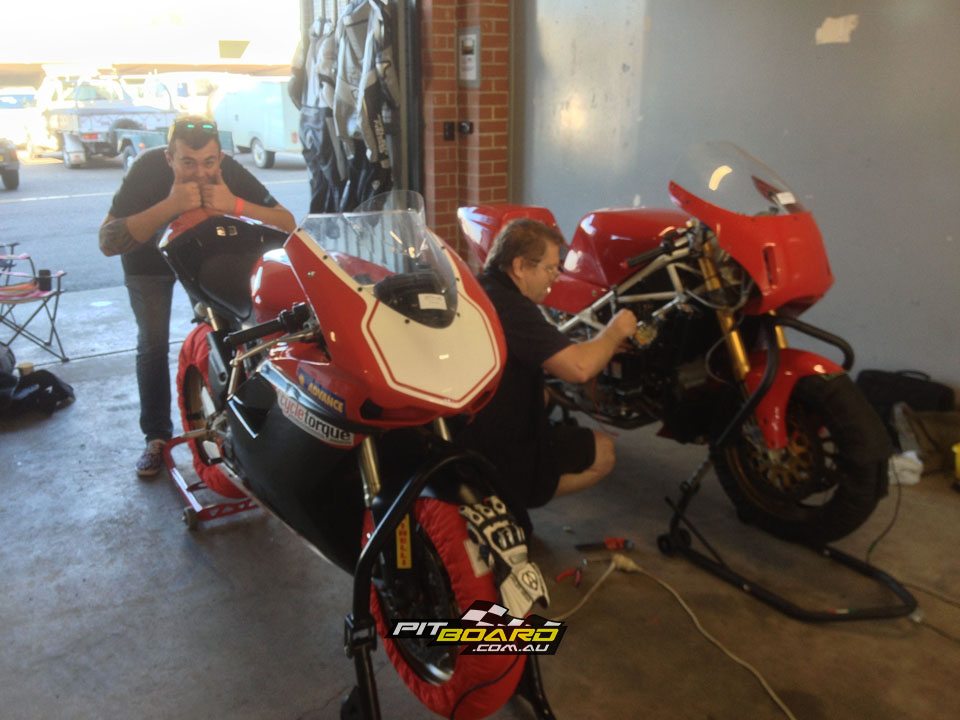 ---
Stu: So, can you just enter the TT and rock up like you would an Australian race meeting?
---
Alex: "Unless you are a very well-known racer you cannot simply enter the TT for the first time. What happens is the organisers won't accept your entry, they will guide you to the Manx Grand Prix first. The Manx GP is held a couple of months later, right near the end of the UK's summer, but it's still run on the full TT course. Race classes are somewhat different, with only up to 750cc three and four-cylinder machines, and 1000cc twins allowed to race in the Senior Manx GP for example. This is to keep speeds down for riders new to the Mountain Course, so they are not overwhelmed trying to qualify for a TT against professional racers.
"My current model ZX-10R wasn't eligible so we had to come up with another bike. Dad raced a Ducati for years so he's always had a thing for them. This seemed like a good idea, so we sold the ZX-10R and bought a statutory written off Ducati 848 with less than 10,000 kilometres on it. Little did we know at the time that Ducatis aren't exactly the most popular bike at the TT. Sure, Mike Hailwood won in 1978 and Tony Rutter won also on a TT2 Ducati but in modern times not many riders opted for an Italian V-twin at the TT. We were later told that less than 50% of Ducatis that started a TT finished the TT. And that doesn't count the ones that failed to proceed in practice week."
"We also had to find out what was required for me to have my entry accepted, how we were going to get my bike there, the cost and so on. We actually started the planning nearly 18 months earlier, dad and I even going over to the Manx GP in 2012 to see what was what."
Chris: "In 2012 Alex and I borrowed a couple of BMWs, picking them up in London and riding to the Isle of Man on a fact-finding mission and to see if this was something we really wanted to do as a family. This was a harrowing experience in itself. Alex was on his learner's permit for bikes and wasn't much more than 16. Through London I spent more time looking in my mirrors to see what he was doing. That was a tad stressful. Everything went well, we rode up to the north of England to visit an old mate, and then on to the Isle of Man where we stayed with Dave Milligan from Get Routed. Dave really looked after us and we had a blast tearing up the island roads. We even got off the island intact, only to have Alex crash into me somewhere south of Liverpool, sending bits of bike down the road. Somehow, we both stayed on and returned the bikes, with some scratches and broken bits. The best bit of advice we got from anyone about tackling the mountain course was from former racing great, Mick Grant. In a chance conversation he said to us that our bikes had to handle well and be reliable. This was something I wouldn't forget."
"We came home and the work started. Initially the plan was for only Alex to ride, but then I thought if we are all going, I might as well send a bike for myself as well, as 2013 was going to be the first Classic TT, held in conjunction with the Manx GP. All the big-name TT riders would be there competing in the Classic TT, and so was some 47-year-old wobbler from Australia. The fact I didn't actually have a classic race bike suitable for the TT course didn't pop straight to mind. I'd sort that later but first I contacted the separate Classic TT and Manx GP organisers to see what we had to do. Before you get a start, you have to apply for a Mountain Course Licence, part of which is you proving you've finished six individual race meetings in the previous 12 months. That means actually finishing a race on six separate days. Then there's insurance, machine freight, flights, spares and so on."
"As I was the editor of Cycle Torque Magazine at the time, I was publishing stories of the journey along the way. It was through this that Shaun Sutcliffe from D Moto Motorcycle Engineering in Sydney approached me at Eastern Creek at a ride day. I knew Shaun from his days working for the Australian Ducati importer, NF Importers, and his experience with Ducati machinery went back many years before the NF Importer years. He offered to build a bike in case my planned Honda VF1000F race bike didn't make the grade in time. He offered to build me a 'spare' Ducati 851 but as soon as he offered, that was it, my mind was made up at least. That's the bike I was going to ride, not my VF1000. He knew we had the 848 as well so the whole team at D Moto got on board."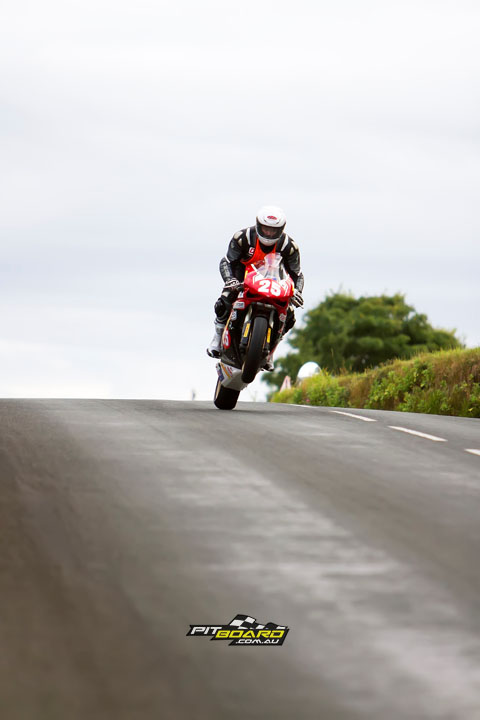 "It was at this stage that a few racers I knew, and some I didn't, heard about what we were doing and wanted to live their dream as well. The next thing you knew we had an Aussie team going over, with the Isle of Man government offering to pay for the freight of our bikes and gear to and from the island."
Chris: "I was the liaison between all the Australian riders and the IOM TT organisers. I was spending more time doing stuff for our trip than I was putting out Cycle Torque Magazine, and then in some fit of madness I suggested Cycle Torque make a video of our trip. The magazine was getting into the digital side of publishing and I thought it would be a good idea. Of course, I had no idea of what it would cost, how long it would take or the impact it would have on our trip. Shaun and George Tamine at D Moto were sorting the bikes but they had their own business to run and I only got to ride the 851 Ducati once about two weeks before it was to be crated up and sent to the other side of the globe. This wasn't a couple of weeks before we were to head off, it was a couple of months."

"I was seemingly flat out organising everything and trying to come up with the cash to pay for stuff. Shaun was coming as our mechanic so I had five air fares to pay, plus accommodation, hire car and so on. Being in the game (so to speak) I was able to get a number of parts and tyres donated to the cause. This saved us at least a few grand but I still had to sell a beautiful Norton Commando 750 I owned to get the necessary cash to make it happen."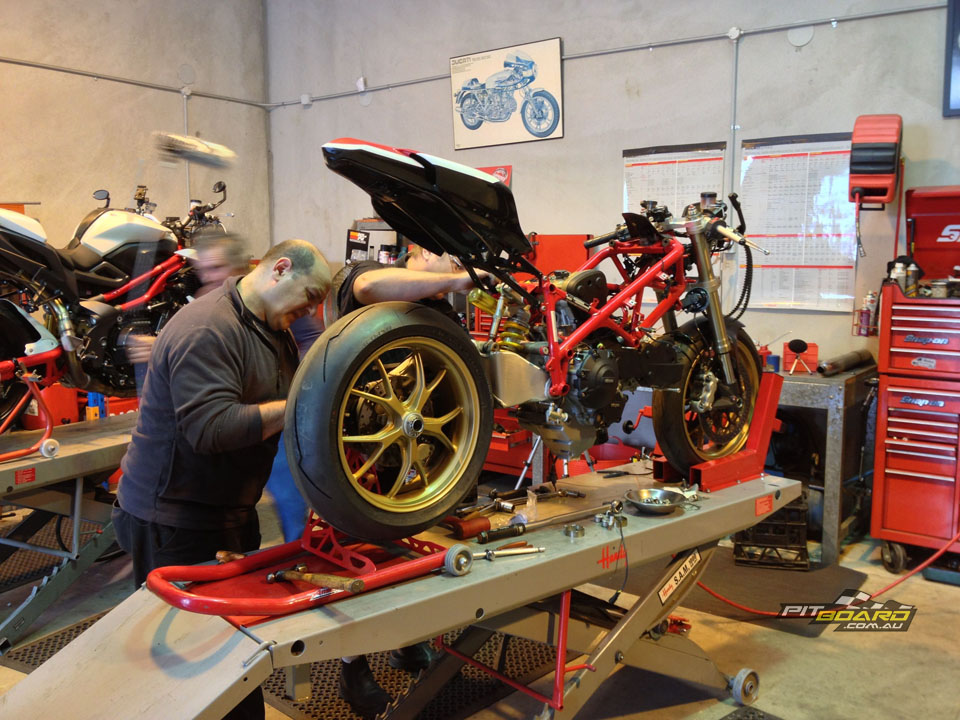 "We had quite a throng of people going with us. With friends, family and guys doing the video stuff, there were going to be 14 of us staying at the same cottage. That didn't include the other racers and their friends/family from Australia. It was a massive relief meeting up with all the Aussie racers at the docks in Sydney as we handed over our crated-up bikes. There had been a lot of time and money invested in this project so it was good to see the bikes gone."
Alex: "It was funny getting our bikes down to the cargo terminal in Sydney. My old Rodeo tray back ute was severely overloaded with the two crates, which hung over the sides and the back of the tray. Somehow they both stayed on as the little Rodeo dragged its arse all the way down the freeway from Newcastle. It was nearly show time. We couldn't do anything more other than get ourselves to the IOM, and do a couple more race meetings to get the numbers up for a Mountain Course Licence."

"This was harder than we thought though, as our main race bikes were on a boat. I borrowed Stuart's first year model Fireblade Pre Modern race bike to get my races needed at a classic meeting, and at the same meeting dad raced his 500/4 Honda around on three cylinders to finish the last race he needed, after it dropped a valve seat on the first lap. He knew there would be carnage inside the engine but there would be no other chances to get that last race in with the valve seat destroying the piston and head. That decision cost him around three grand to fix the old Honda's engine."
Chris: "Our group was the first to arrive so we unpacked the container and set up in the marquee sorted by the TT organisers. We did laps of the course in our hire car, hung out and did some sight-seeing in the four or five days before we had to sign on. This also gave us the time to make sure the two bikes were prepared to go, essentially just going over what we had already done in Australia."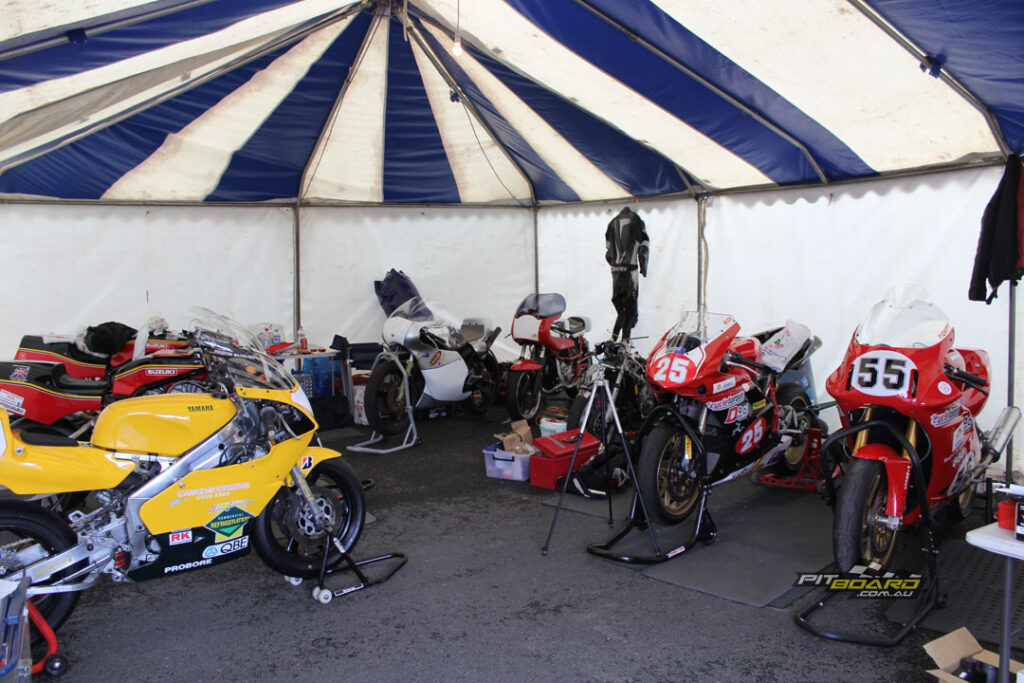 Alex: "Prior to heading over to the IOM, dad had accused me of not taking learning the course as serious as I should have. Turns out I knew more about the course than he did. That shut him up a bit. We both did our guided lap with a TT or Manx GP regular. That was fantastic fun, but before we knew it, we were lining up for first practice."
Alex: "I took to the circuit pretty easily but on my second lap of practice I ran out of fuel up on the mountain. The old fella didn't fill it to the brim and I found myself spluttering to a halt in the freezing weather near the very top of Snaefell. I was sitting there shivering when I saw the old fella thunder past on his 851."

Chris: "I was having a ball around the 80-85mp/h pace but when I got back all the team were asking me where Alex was. I knew he started before me and I hadn't seen his bike on the circuit. Of course you think the worse. Up in the timing box they said he'd got back, which we knew wasn't the case. Everyone was in a flat spin and finally he turns up in a car telling us what happened, abusing me for my lack of fuelling prowess. Turns out his transponder went flat and that's why timing had him back in the pits. Once the bike was picked up it was all good and we were ready for the next day. That's when my 851 started to play up, with the ECU giving us all sorts of dramas. Of course, we didn't have a spare but we were able to borrow one off a guy in the paddock, the one off his road bike. That saved me really."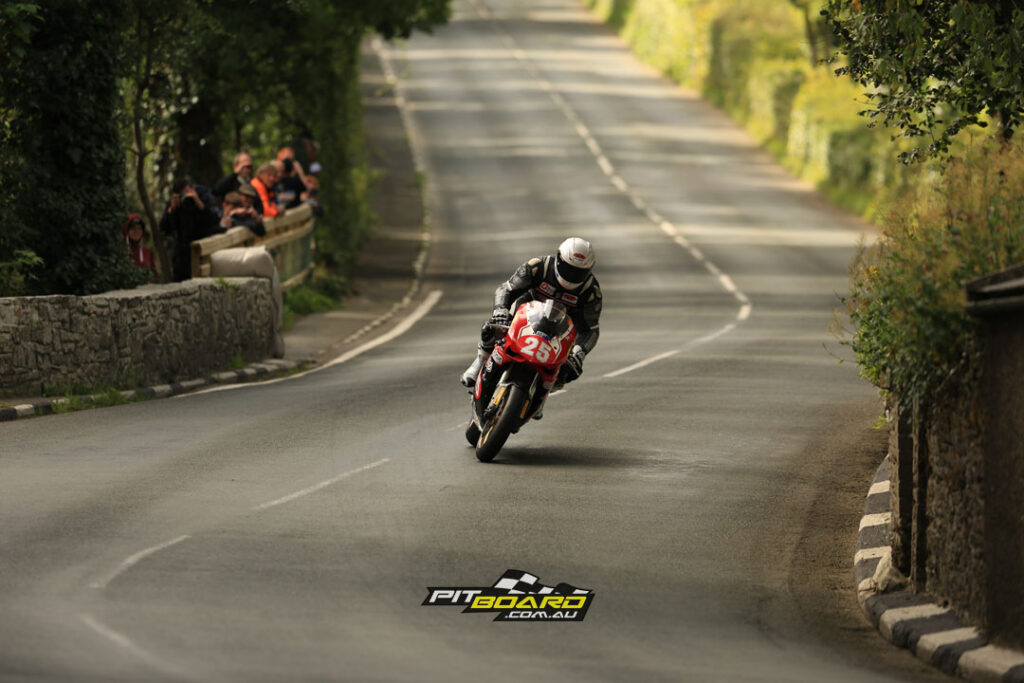 Alex: "The first couple of days I got faster and faster but I nearly came to grief on the third night's practice. I was travelling flat out on my Ducati 848 up to Ballegary. They call this corner Ballascary, and that's where Guy Martin had his massive crash in 2010, seen in the film TT3D – Closer To The Edge. Anyway, I was revving the 848 for all it was worth, riding into the evening sun when suddenly I'm riding between a couple of bikes that had just crashed. Because of the sun I didn't see them until I was going through them. It was pure luck I didn't hit one of them or their riders, who were still lying on the track. Luckily they were not badly hurt. That third night went really well for me, and I did a 114.8mp/h lap. I was by far the fastest 'Newcomer' and was 7th fastest overall of any bike. People were gobsmacked, including me."
Chris: "It quickly went through the pits that this young bloke from Australia, on a Ducati of all things, had posted such a fast time. People didn't believe it, whispering the time must be wrong. Of course he backed that up the next night and so on. And to do it on a Ducati was almost unheard of at the TT/Manx GP. By this stage though, we realised the 848 tank couldn't do two laps at Alex's pace. If it was a steel tank we could have blown it with compressed air, or even enlarged it by welding in sections, but it was composite and we were too scared to try anything as we didn't have a spare."
Race Day
Chris: "My race was a four lapper, which meant one pit stop. I headed off and rode by myself for some time. On the second lap I could see I was catching a bike up on the mountain. I was getting into the groove, and we both came into the pits together for fuel. The guy was on a 1985 GSX-R 750 Suzuki. I'd caught him on the road so that meant I was 10 seconds up on him. No one had come past me at this stage, so I was up on time from the rider behind me. My mate 'Tangles' was the fuel man and he did a perfect job, with him, Shaun and Alex getting me out as quick as possible. I followed the GSX-R out of the pits and he pulled away from there until I couldn't see him. Turns out he was a Manx GP regular and knew the track better than I. But then, once again I'd catch him on the mountain. On our last flying lap we went through the same process of him pulling away and me catching him."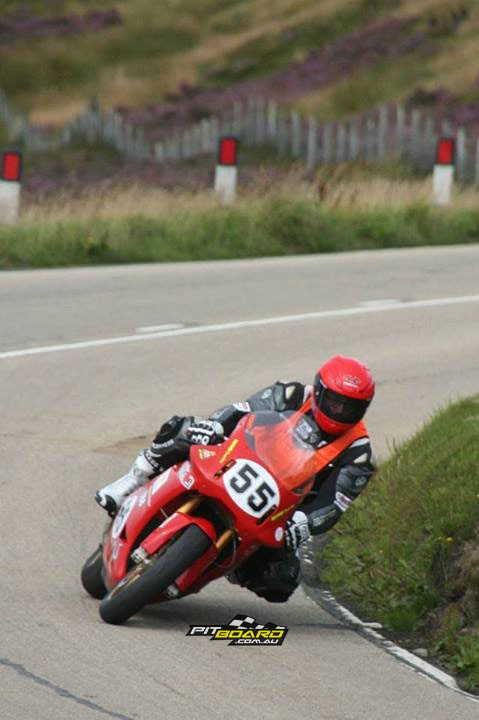 "At one stage Michael Dunlop came past me on a Suzuki XR69 and he just sprinted off into the distance. Once again I caught old mate on the mountain and coming down from Kate's Cottage I wheel stood past him as we heading down to the Creg Ny Baa Hotel. As I'm braking for all I was worth the GSX-R rider came under me out of control. This got me fired up so as we went flat out down towards Hillbery where I saw redline in top on the tacho, and through to Signpost corner where I shoved it up the inside of the GSX-R and promptly ran up the grass bank. Luckily I stayed on and was right behind him in the next left hander. Old mate was on a mission and he ran up the gutter nearly throwing himself down the road, barely a mile from the finish."
"Common sense prevailed and I hung back, shadowing him across the line, remembering I was 9-10 seconds up on him anyway. I was mentally stuffed, barely able to hold a conversation, but physically I was okay after around 1.5 hours of racing. I wanted to do a 100mp/h lap but I ended up doing a 99mp/h lap. At 47-years-old, I can tell you it was bloody difficult." 
Alex: "My first race was a couple of days later than dad's. Even though I was fastest Newcomer I still had to start in 25th position on the road in the Newcomer's Race. I had four laps to do but instead of one pitstop like everyone else, I had to pit every lap, three in total. I didn't realise how much that would affect my frame of mind. It pissed me off but also fired me up too. I was in second or third after the first lap, with me slowing down to pit. The 848 was running sweet and handling pretty good. After each stop I'd be back down the leaderboard, and then I'd pass bikes that should have been behind me. In the last pit stop I remember being really angry and throwing my water bottle back into the pits. On that last lap I gave it all I had and ended up 8th outright, not bad considering I'd spent an extra couple of minutes in the pits than all the other riders. If we'd used the 20 litre alloy tank off a Ducati 1098S we would have been right, but we just didn't have the IOM experience to know this. Taking away the extra pit stops I believe I would have won or at least been on the podium."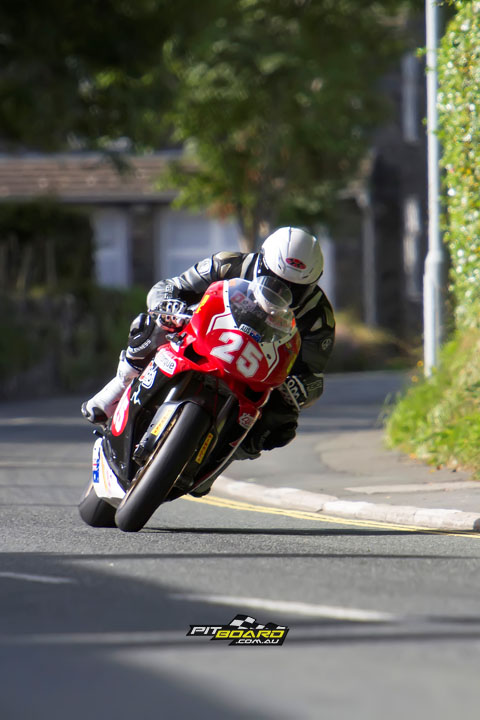 Chris: "Alex was also entered in the Senior Manx GP where he was in the top 10 qualifiers but come race day it was pissing down. The race was postponed a few times but eventually the organisers cancelled the race, the first time the Senior Manx GP had ever been cancelled in its 90 plus year history. I was happy actually. I didn't want to see Alex race in these conditions even though we were prepared with wet tyres etc."
"Then it was all over, just like that. We had to pack all our stuff up, make sure everyone's bikes had been re-crated and put back in the container for the trip home. It was a real up and down time for our group. Some had good races, some crashed out with minor injuries, some didn't qualify and some didn't even complete one lap due to machine issues."
Alex: "It was a bit of an anti-climax really, nearly a couple of year's effort for it to all be over in such a hurry. I went back to normal life, work, chasing girls, partying, racing, but I knew I wanted to go back to the Isle of Man. I had experienced something that's hard to explain. I was living life to its full and I'd had a taste of something special. I already had a ride for the next year's TT in the wings and was working on that. To be honest, if I hadn't done so well in the first year, I probably wouldn't have gone back but this offer of a ride for a proper team was the carrot to go back."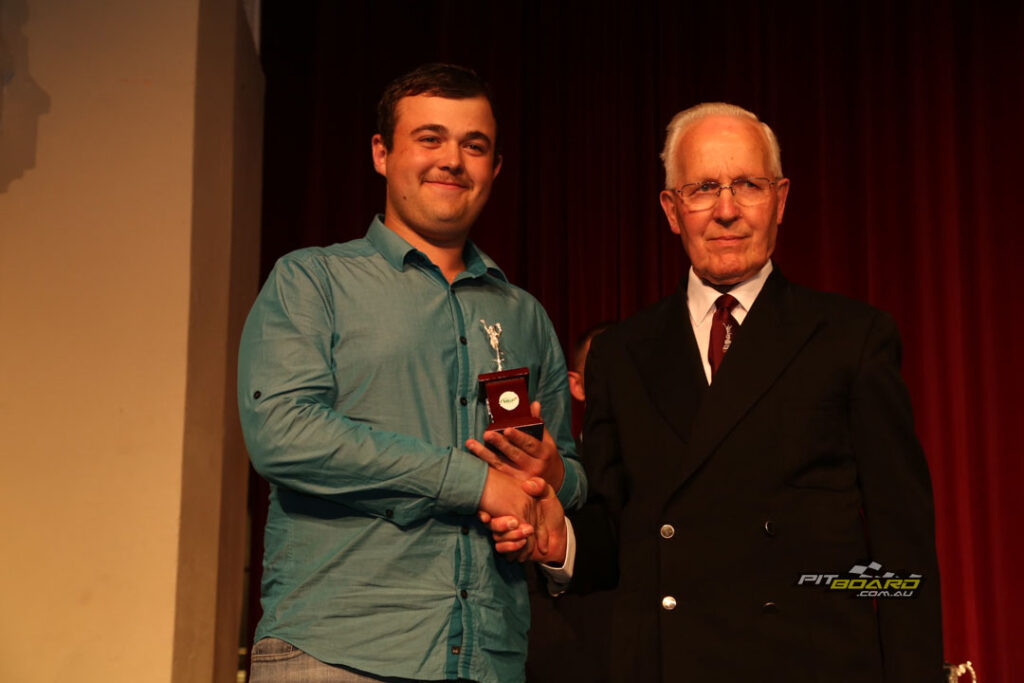 Next episode we ask Alex and Chris about their experiences at the TT proper, racing against riders like Guy Martin, Cameron Donald and John McGuinness.   
Words: Stuart Woodberry Photos: Chris Pickett, Chris Smith, Steve Babb, Peter Farragher