The mi-bike Motorcycle Insurance Australian Superbike Championship (ASBK) presented by Motul 2022 season gets underway this week with the official ASBK two-day test at Phillip Island. The OJC field are ready to start the season…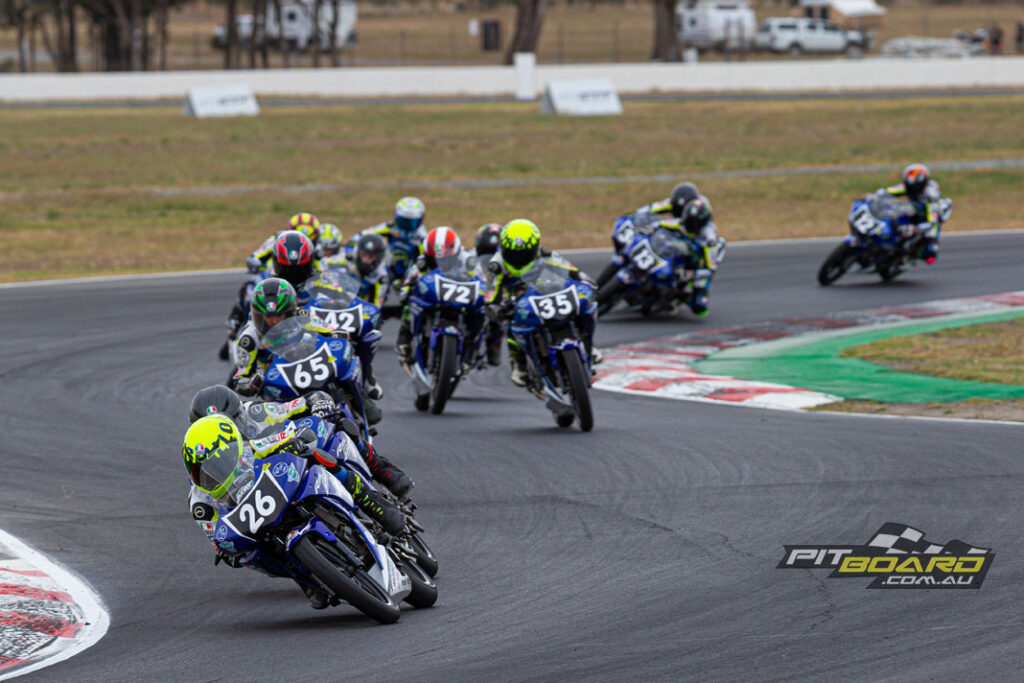 Yamaha returns for their fourth year supporting the OJC, and for Matt Ferry, Division Manager Sales & Marketing, Yamaha Motor Australia, the OJC answers the need for a development series that just works.
"Yamaha Motor Australia is proud to be involved in the OJC- R15 Cup as it has proven to be a successful and needed introduction to road racing at an affordable level. We've seen riders progress from their first on-track experience through to racing professional classes both here in Australia and on the world stage.  We at Yamaha Motor Australia are passionate around racing and we think the OJC represents the perfect entry-level racing into the ASBK, provides a friendly and safe environment for riders and families as well as develop and nurture future national and international champions."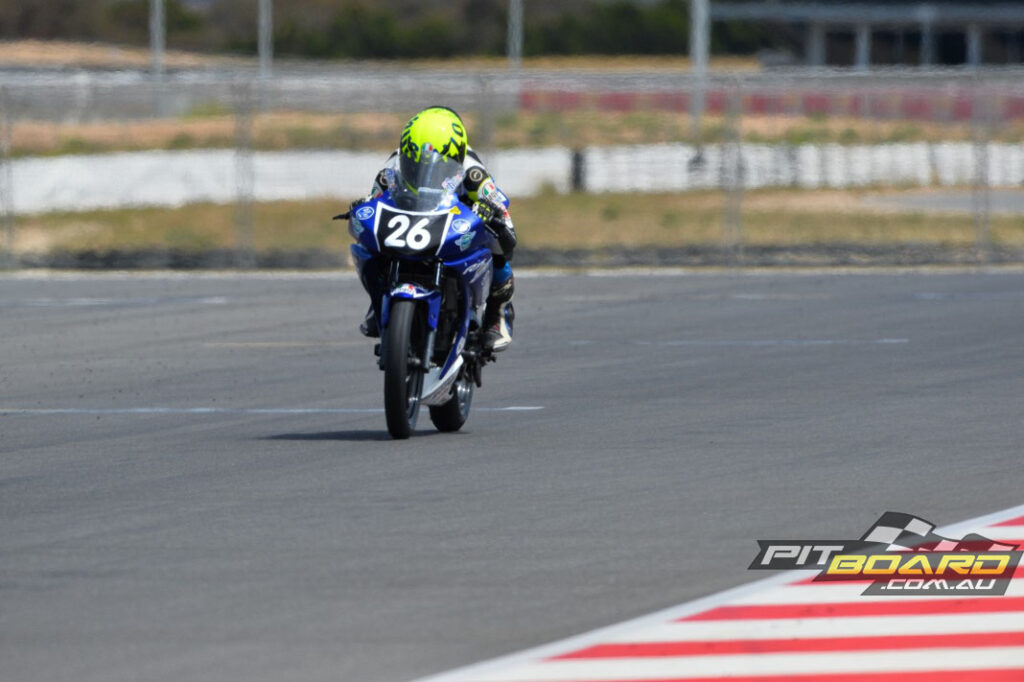 Riders in the OJC will benefit from a wealth of experience this season, with former 500cc, MotoGP and  World Superbike racer Garry McCoy set to come on board as the series coach for 2022. McCoy has already been keeping in the development game by coaching junior competitors at Morgan Park and even had the opportunity to coach young gun, Joel Kelso, who will make his debut in the Moto3 class in 2022.
The OJC allows competitors to learn fundamental technical aspects such as suspension set-up and tyre settings. On this front, McCoy is confident the series with provide an ideal grounding for riders wishing to progress through the ranks.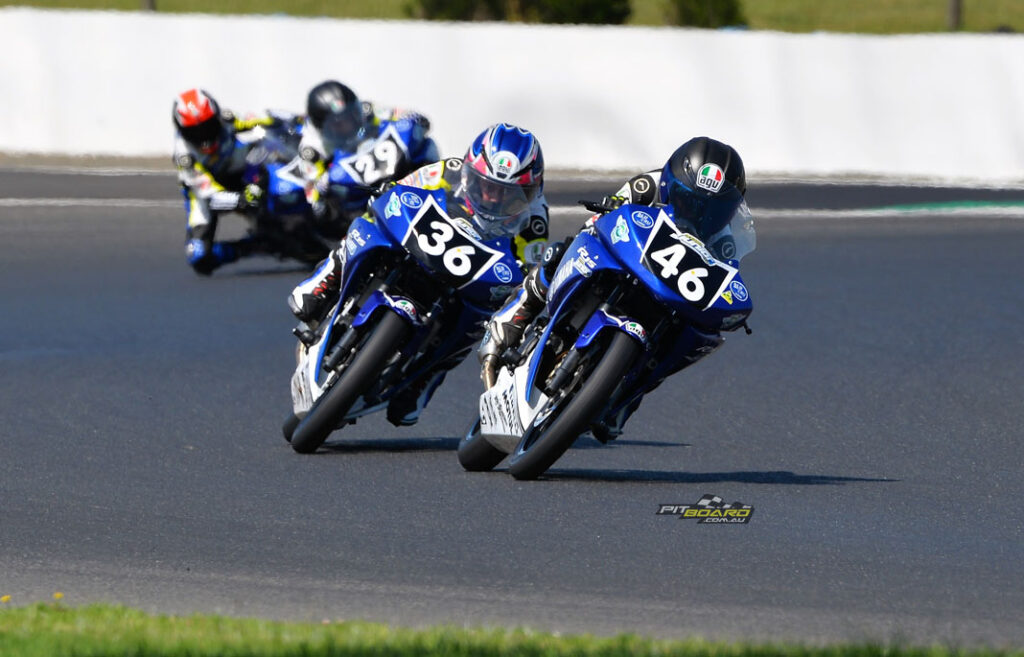 "It's great to have a focus on suspension, a bit of data and working with your tyres. Riders will have to learn to ride on worn tyres for Friday sessions. You don't learn much by throwing new tyres on the bike every session." said McCoy.
McCoy also believes he will have some sage-like advice to offer young riders on off-track necessities, such as dealing with the media and other competitors.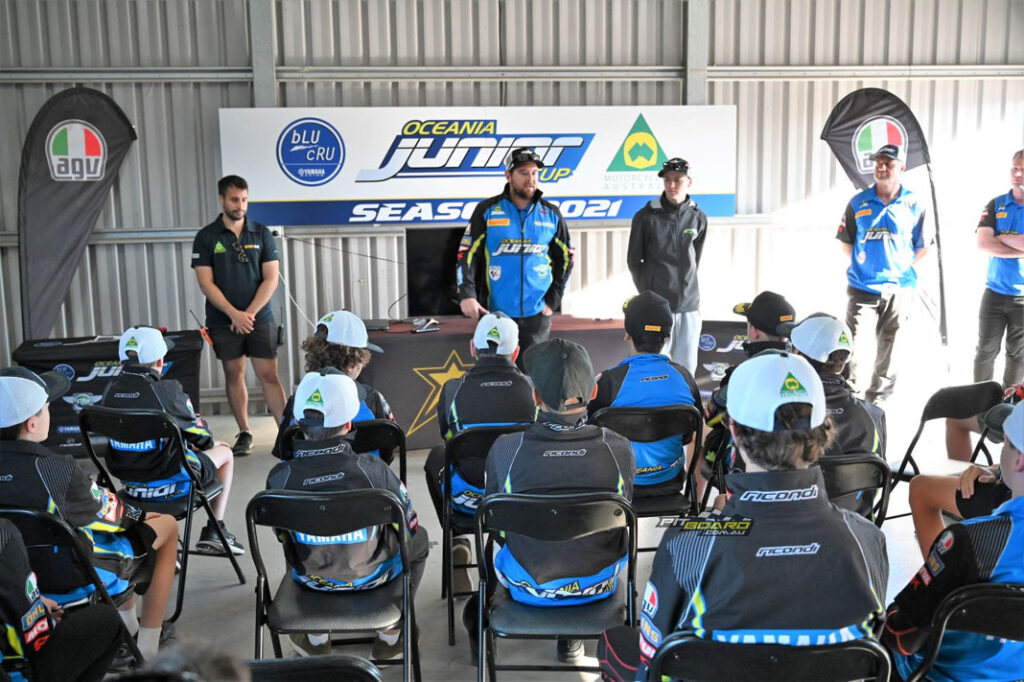 "It's not about how to win them over, but how to put them out of your mind, keep to yourself and do your own thing," he said. "I really enjoy working with kids. They're all very different in that some want to listen and some don't, but that's all part of growing up. At the end of the day, you want to put a smile on their faces."
Notwithstanding the youth of the field, for many newcomers to the OJC, it has been a long path to the 12 corners of the Phillip Island circuit. Without help from parents, and supporters, this would not be possible.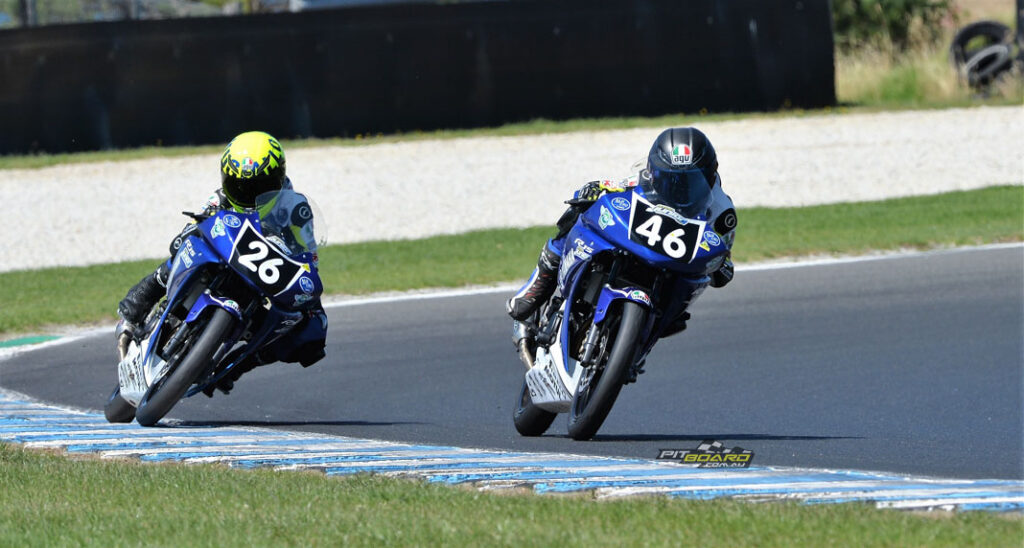 The Oceania Junior Cup would not be possible without the outstanding support of the series sponsors, rider supporters (mum and dad!) and on-the-ground volunteers and staff making this terrific and important development series take place.
Andrew Smart from Ricondi, whose company supplies the riders with leathers, gloves, boots, compression wear and uniforms, continuing the Australian company's support into a fourth year was an easy decision.
"It's humbling to have an Aussie brand involved in this important series. We want to thank all those who have supported us just as we have supported the riders. Not only have we sponsored the riders and taught them about what our products can do to protect them, so too have they taught us and helped develop our products- particularly our suits- to better suit the young riders as they mature."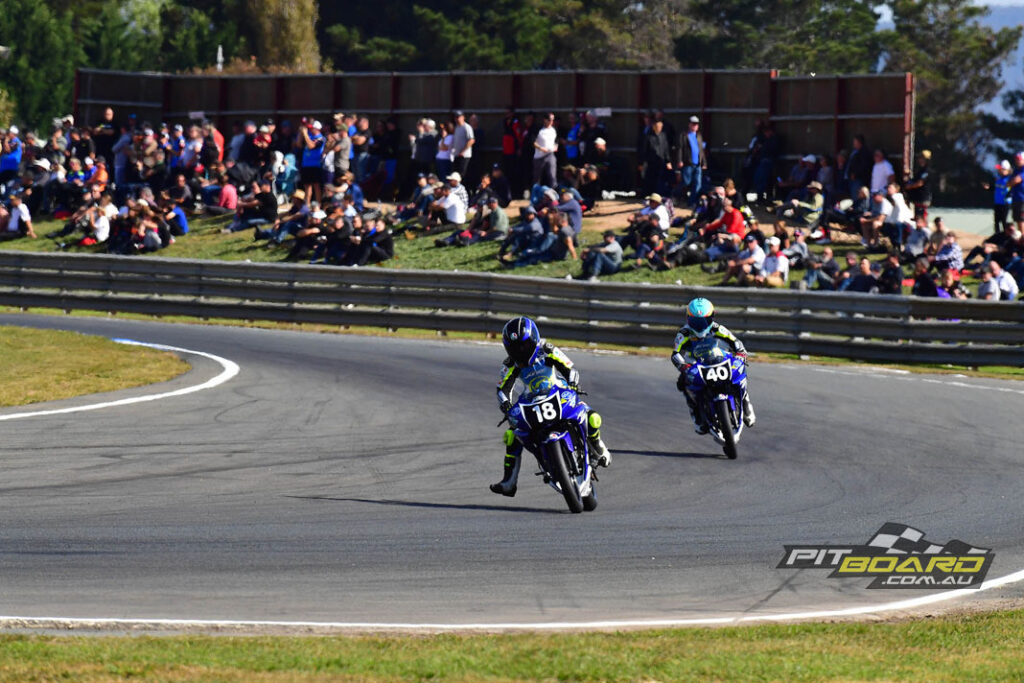 Dunlop Australia – New Zealand are supporting the OJC in 2022 in a multitude of ways. Typically, tyre sponsorship extends as far as product supply and support, but for Dunlop Motorsport Manager Robbie Bugden, his racing experience will be put to great use: "I'm looking forward to not only supporting the category but also focussing helping these rookie racers make the most of our products. For me, that means passing on my knowledge about tyres; choices, construction, temperature, pressures and so on."
The Winton Circuit in Northeast Victoria will be the "Home of the OJC" in 2022 with the circuit once again providing the riders with a training event and track time as well as logistic and storage support in 2022. Rowan Harmon, events Manager at Winton Motor Raceway: "The OJC is a terrific program for the Junior Rider looking to progress their career, be it domestically or overseas, and Winton Motor Raceway is proud to be chosen to support this program".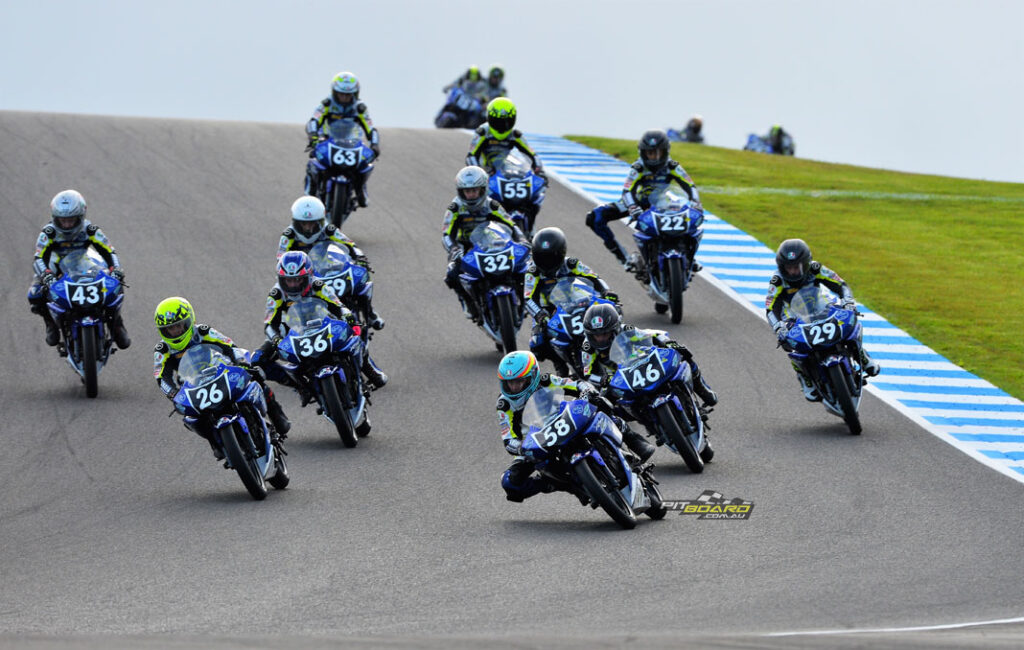 SHARK helmets join the OJC in 2022 and of course safety is their focus, with many elements learned from racing incorporated into the road helmet range. For SHARK Australia representative Joel Ryan, "We're proud to be providing the OJC field with helmets that are the same FIM approved helmet in use in all GP classes. The safety of the riders is the highest priority to everyone involved, and SHARK Helmets are pleased to be doing what we can to contribute to this series and it's genuinely exciting to be involved with the next generation of Australian racing stars."
One of the goals of the OJC is to produce MotoGP stars of the future and having Öhlins Racing advanced suspension technology on board in 2022 will see this major supplier of MotoGP suspension products and expertise support the OJC paddock with the best possible suspension package for the Yamaha R15s.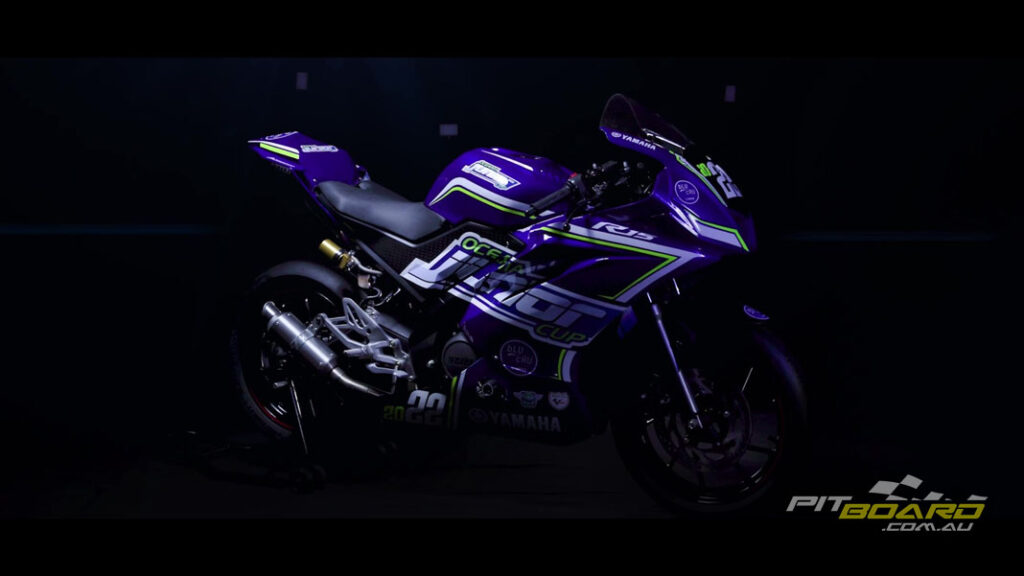 The ideal way to ensure the racing Yamaha R15 bikes are getting the ideal lubricants is to use the products "Made for Yamaha, by Yamaha" and the OJC welcomes Yamalube as the official lubricant supplier for the series in 2022.
The OJC has a massive learning curve for rookie riders and thanks to Mototrack Accessories, every rider will have use of a SpeedAngle GPS Lap Timer with Lean Angle Measurement and Data Logging. For Steve Thibou at Mototrack Accessories, it's an opportunity to help OJC riders be their best: "It's important to my business to show that Speed Angle is more than a lap timer- it's a device that can help riders of all standards improve. Personally, it's important to support the youth of the sport as they progress."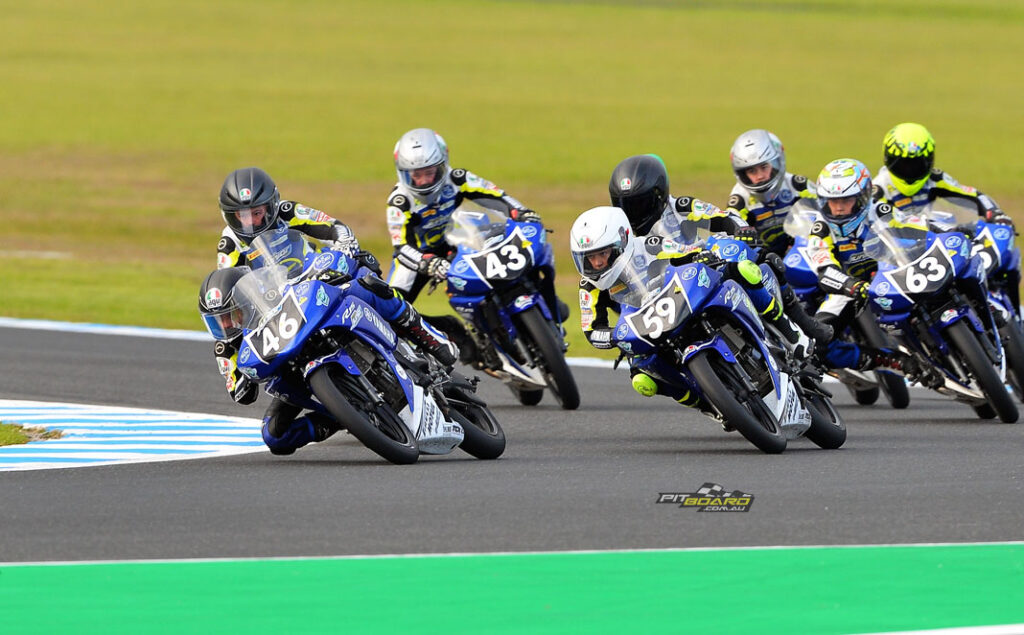 Darren Webb, whose company Webb Plastics supplies both the race screens for the bikes and the trophies for the winners, supporting the OJC is a personal decision: "Essentially we are involved in the OJC to invest in the future of Australian Motorcycle racing. From a commercial standpoint, making both the race screens and the trophies for the series shows the versatility and capabilities of our company."
D.I.D brand drive chains are all manufactured in Kaga, Ishikawa prefecture, Japan, and supplied through motorcycle dealers worldwide. In 2022 D.I.D. will join the OJC paddock, offering outstanding performance for all riders.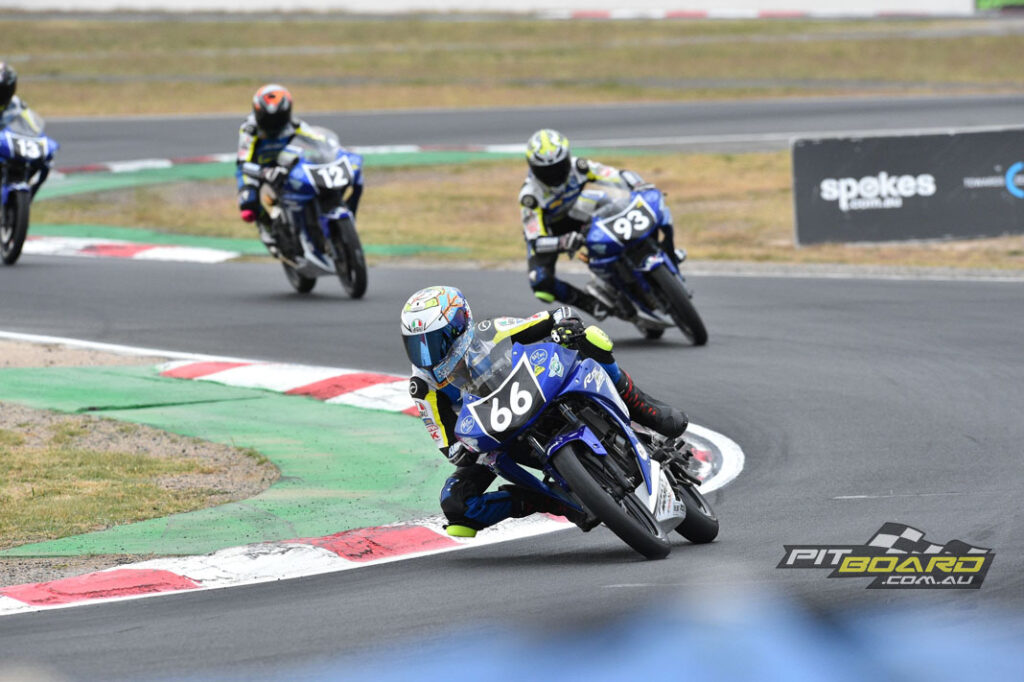 Without this extensive list of supporters and sponsors, the OJC would not be the cost-effective and competitive category it is today. With an oversubscribed entry list and a number of riders progressing to other classes, it's a series that Motorcycling Australia (MA) CEO Peter Doyle is proud of: "The OJC is an important development class for Motorcycling in Australia. In just four years of existence, some 19 riders have progressed to overseas racing, with many others continuing their careers in Australia."
"In this short time, we've been pleasantly surprised at just how good the series is in terms of training and developing riders and I can personally say I have been very, very pleased to see how good the racing is as well! As a cost-effective and valuable series, we cannot thank the sponsors enough. Their help makes the OJC affordable to most every race family in Australia and I want to thank all involved for their efforts and am really looking forward to this coming season."
---
2022 ASBK Calendar
Round 1 Phillip Island Grand Prix Circuit, VIC 25 – 27 February SBK, SSPT, SS300, R3 Cup, OJC, SBK Masters
Round 2 Queensland Raceway, Ipswich QLD 18 – 20 March SBK, SSPT, SS300, R3 Cup, OJC, Sidecars
Round 3 Wakefield Park Raceway, Goulburn NSW 22 – 24 April SBK, SSPT, SS300, R3 Cup, OJC, Sidecars
Round 4 Hidden Valley Raceway, Darwin NT 17 – 19 June * With Supercars – SBK Only
Round 5 Morgan Park Raceway, Warwick QLD 5 – 7 August SBK, SSPT, SS300, R3 Cup, OJC
Round 6 Symmons Plains Raceway – Launceston TAS 20 – 23 October SBK, SSPT, SS300, R3 Cup
Round 7 Phillip Island Grand Prix Circuit, Cowes VIC TBA – November TBC
Round 8 The Bend Motorsport Park, Tailem Bend SA 2 – 4 December SBK, SSPT, SS300, R3 Cup, OJC
ASBK Night of Champions Dinner – The Bend 4 December