In my opinion, overtaking starts first and foremost with confidence. You need to have confidence in your bike setup and how it will react when you grab the brakes a little later to try and stop it in a shorter distance.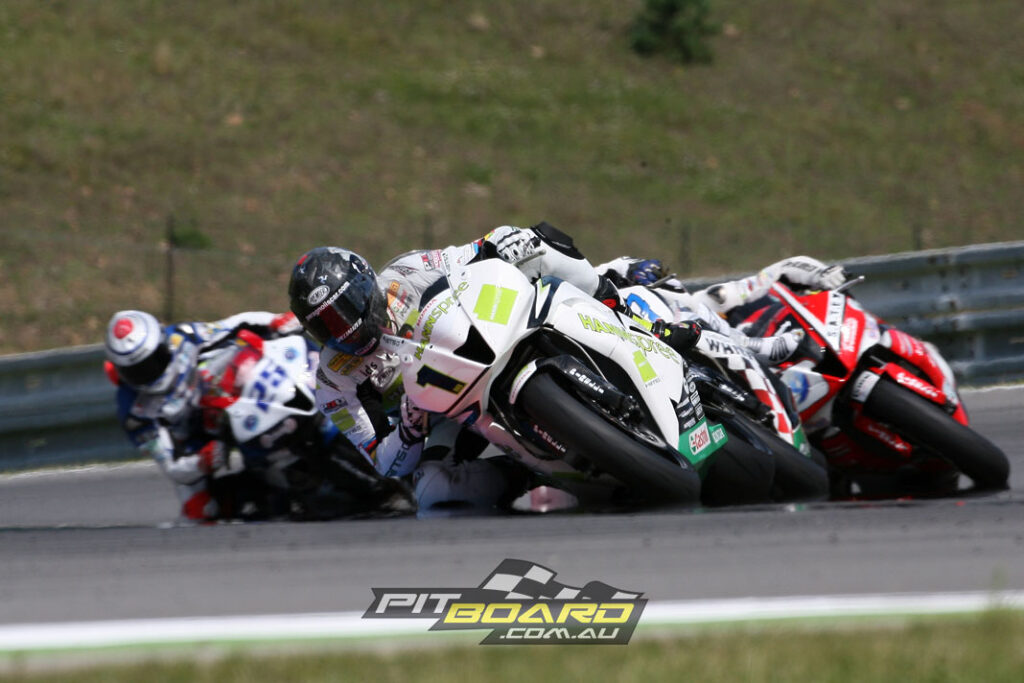 You really need to have a good front end feeling and good confidence and feel in the front tyre. This will come only from testing your limits on the braking markers in practice and seeing how late you can actually brake without running off the track. This also will give you a good idea of how your front reacts when you grab the brakes a little harder and a little later. For example if the front dives too hard and fast it will pick the rear up meaning you will have to release the brakes a little to get the rear contact back or the rear will go sideways and try to overtake the front.
---
Check out our other rider training articles here…
---
If you have ridden around on your own all the way through practice and maybe cutting fast laps all the time it can be easy to find yourself in trouble in the race when you suddenly have to take a different line into a corner and brake in a different way when you need to overtake. This is why I always tried to run a few hard laps with someone fast and make sure I had made a few passes on the brakes during practice just so I knew how the bike would be and if we were set up properly to race.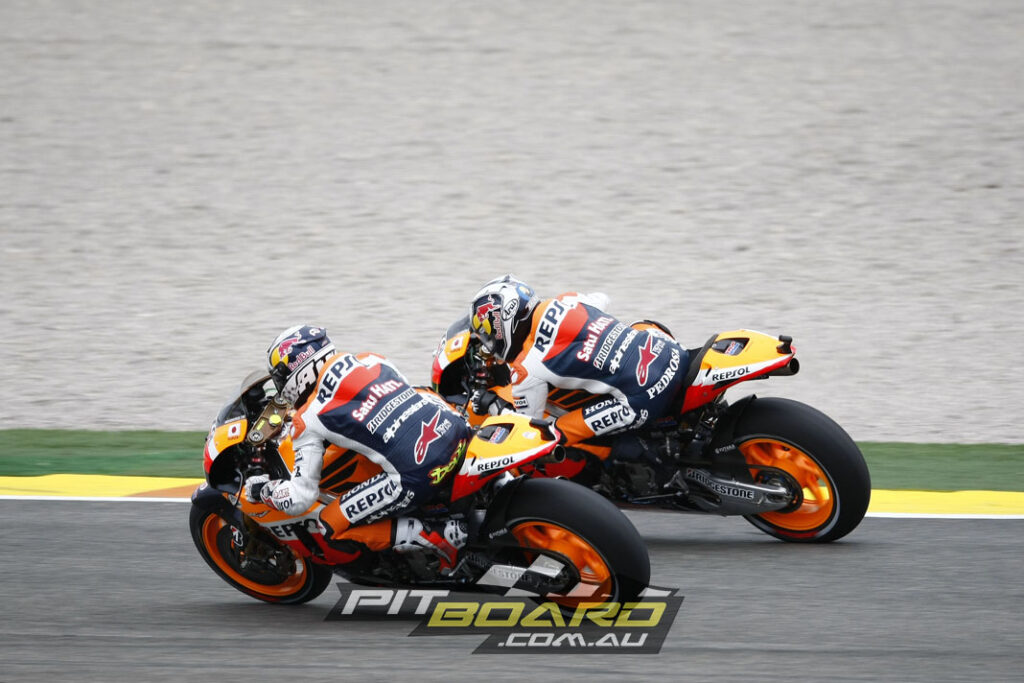 In early 2005 when I was on the new R1 with the Yamaha Italia World Superbike and we were trying to find our base setup and get the right slipper clutch setting overtaking wasn't really an option. I could get fast laps done in qualifying but I just didn't have the confidence or feel from the front end to lunge up the inside of someone and confidently know I would pull it off and come out the other side of the corner.
I think for the first three or four rounds of the championship that year I didn't make any passes on the brakes/front end on any of the faster guys I was racing with. Whereas later in the year and particularly the next year 2006 I could pass anyone on the brakes.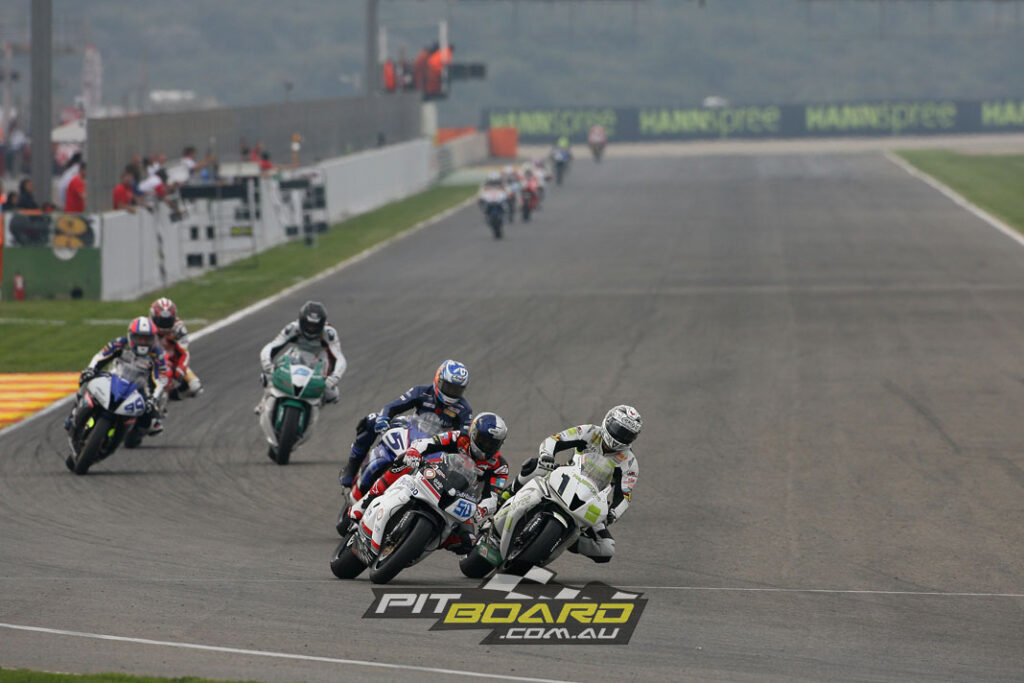 When you have that confidence and you are trying to get past someone who also has their bike working well and is braking really late it will take a bit more planning. Sometimes an overtaking move can take a combination of any number of corners to pass someone or even numerous laps to set someone up finally for a decisive pass. If you have identified a corner where you think you can make a pass it may require the perfect exit from a corner five turns before and gathering momentum through every section just to get up alongside someone so that you can get past them.
Even then you both might grab the brakes, at the same time, both on the limit, each rider easing the brakes on and off to stay ahead all the way to the apex when the guy on the outside has to give way because you have taken his line. Then if you have pulled it off try and pull a gap straight away because most people will try to come straight back past.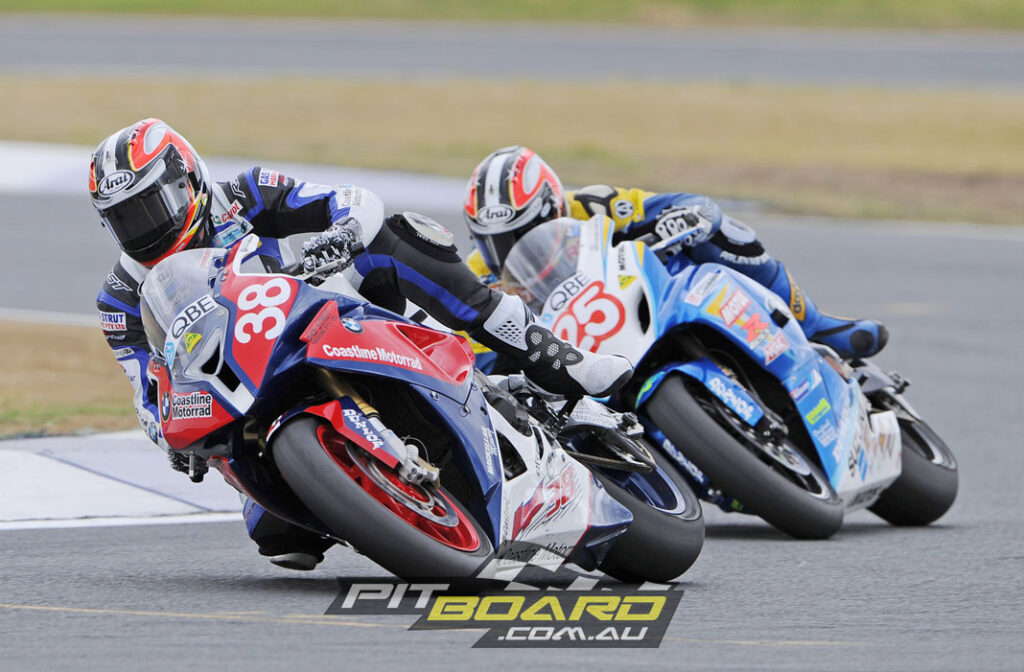 If someone had a little more pace than me but I could hang onto them and even pass them but not get away I would continually pass and re-pass to upset their rhythm and hopefully after lots of that I would have a little more tyre left at the end when things got tougher.
Another type of pass is a sort of momentum pass that starts with a good exit out of a turn and gathering that momentum through a series of faster turns and as you are flicking from one side to another under power running it up the inside. I liked to try a pass on the change of direction into the hayshed at Phillip Island.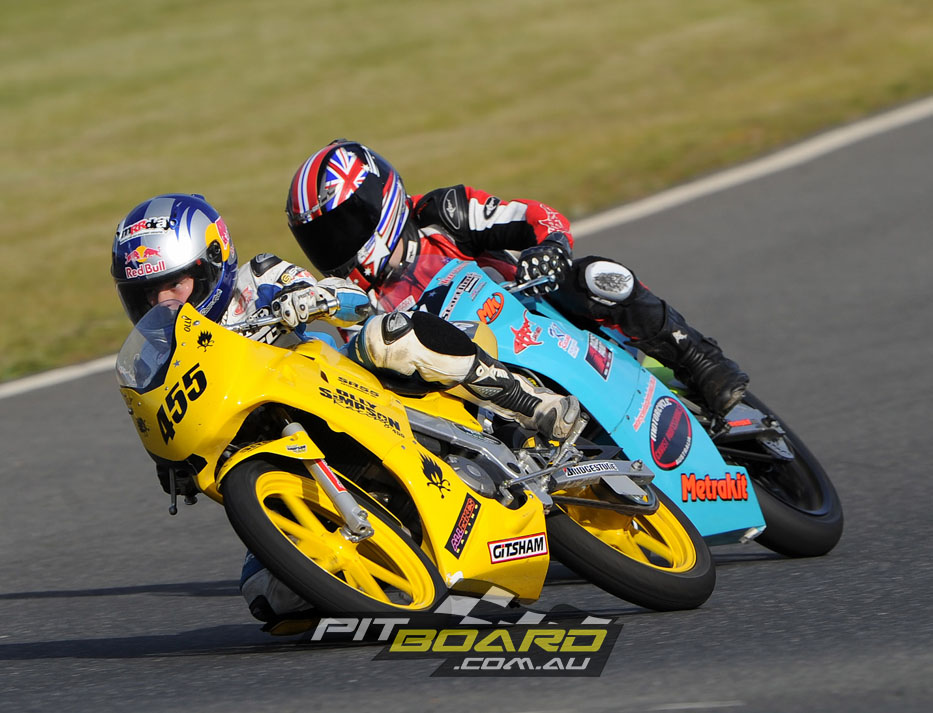 This started though on the exit of Honda and then gaining a little more and getting a little closer on the run into Siberia and picking up the throttle at worst the same time as the rider in front getting your face right into their exhausts up through the left kink and over the bump and while they are keeping it left for the run through the Hayshed you are almost grazing their ducktail with your left shoulder and going straight to the apex and up the inside. The only trick there is making sure you are not out on the grass on the exit and approaching Lukey Heights on the green stuff.
Of course the other way to overtake is on the straight but the real key to that is having horsepower. It can be done with an amazing exit out of say Turn 12 at Phillip Island and catching a slipstream all the way down the straight and popping out as you start to run downhill after the bridge into Turn one.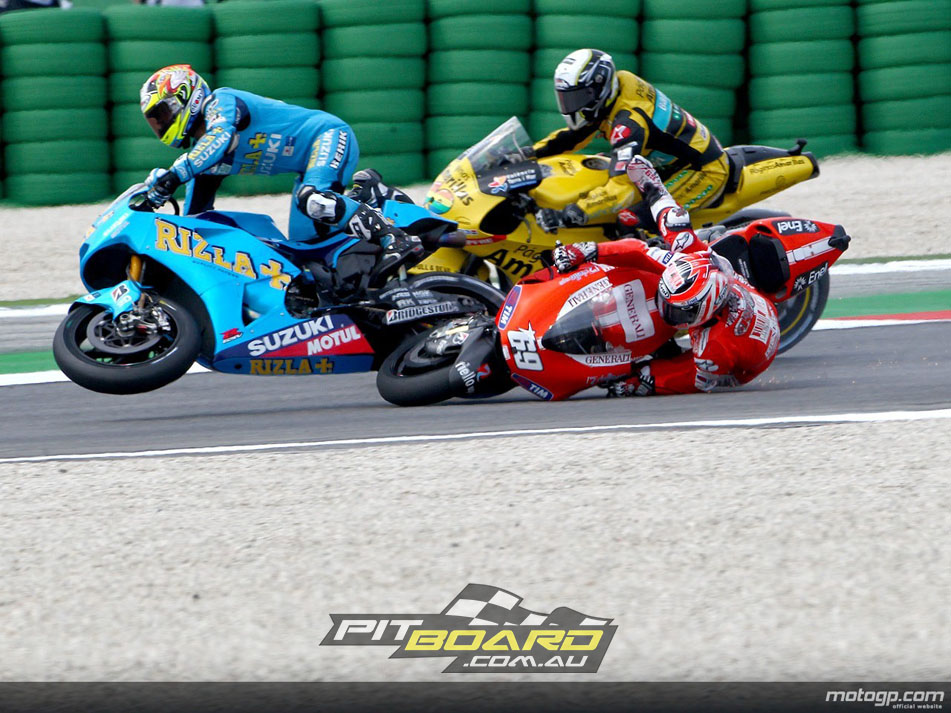 People will also try the desperate moves that they have no idea if they can pull them off but have a go anyway which sometimes you just have to do. Anyway, if you are racing motorbikes or anything for that matter overtaking is always going to be part of it and the more often you do it the easier it is but you can be sure of one thing there is always going to be someone you want to overtake.
---
Executing a good passing manoeuvre takes skill and experience… Words: Andrew Pitt.