The decision to take up road racing is as old as the sport of motorcycle racing. Chances are that you already own a bike that can be raced. These days there are classes for just about anything with two wheels!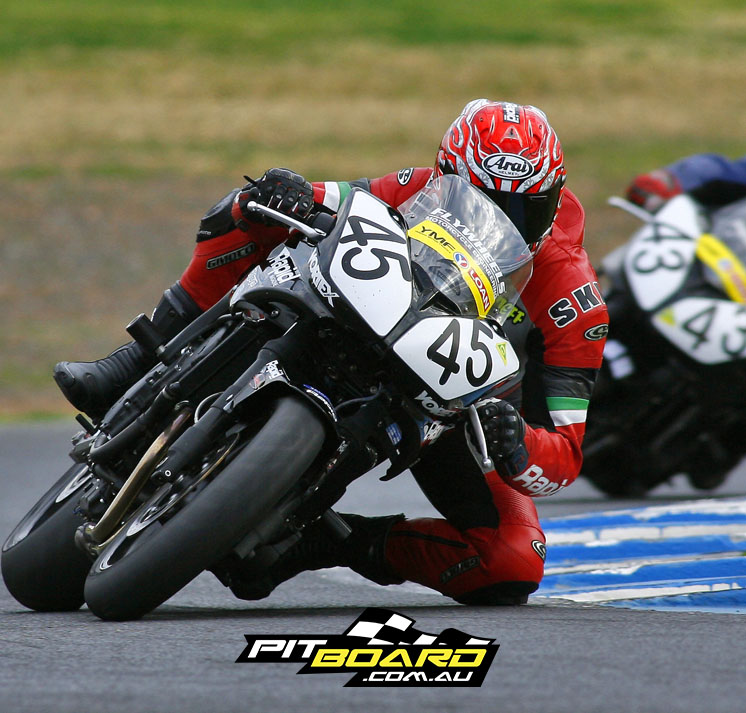 The next thing to do is to join a club that includes people with a common interest or are located locally. Log on to Motorcycling Australia's website  (www.ma.org.au). MA are the sanctioning body for all motorcycle racing (other than drag racing) in Australia. On their website you'll find a full list of clubs in your state or territory. While you're on the site, download their 'Getting started in Motorcycle Sport'.
---
Check out our rider training articles here…
---
Don't be scared about checking out a few clubs before joining one. They're all unique and finding the right one for you will make the transition to road racer much easier.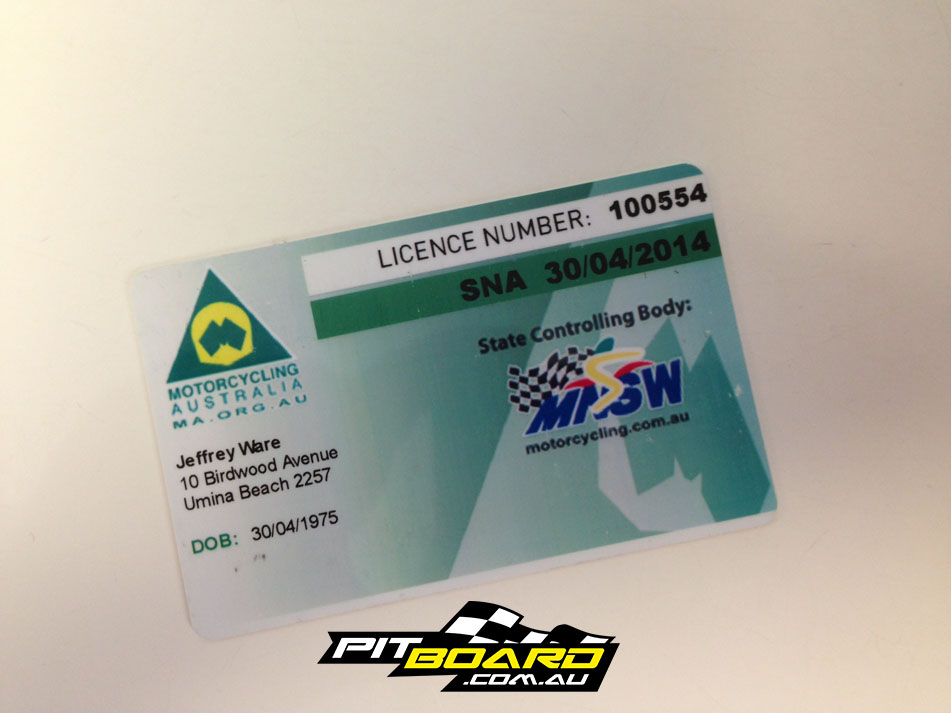 Getting Licensed
Every club has a secretary who looks after licencing and they will be more than happy to guide you through the process that includes an open book theory test. If you have a civil rider's licence or have attended a suitably accredited riding school, that should be enough to satisfy the MA State Controlling Body otherwise you may have to undergo a practical riding test to make sure you know the clutch lever from the front brake lever. 
Protection
While we don't like talking about it, people do fall off motorbikes on racetracks. MA requires all licence holders to have their own personal Ambulance subscription. We'd recommend that you have your own income protection and that it includes coverage for motorcycle racing. No one wants to use up all of their sickies and holidays recovering from an accident.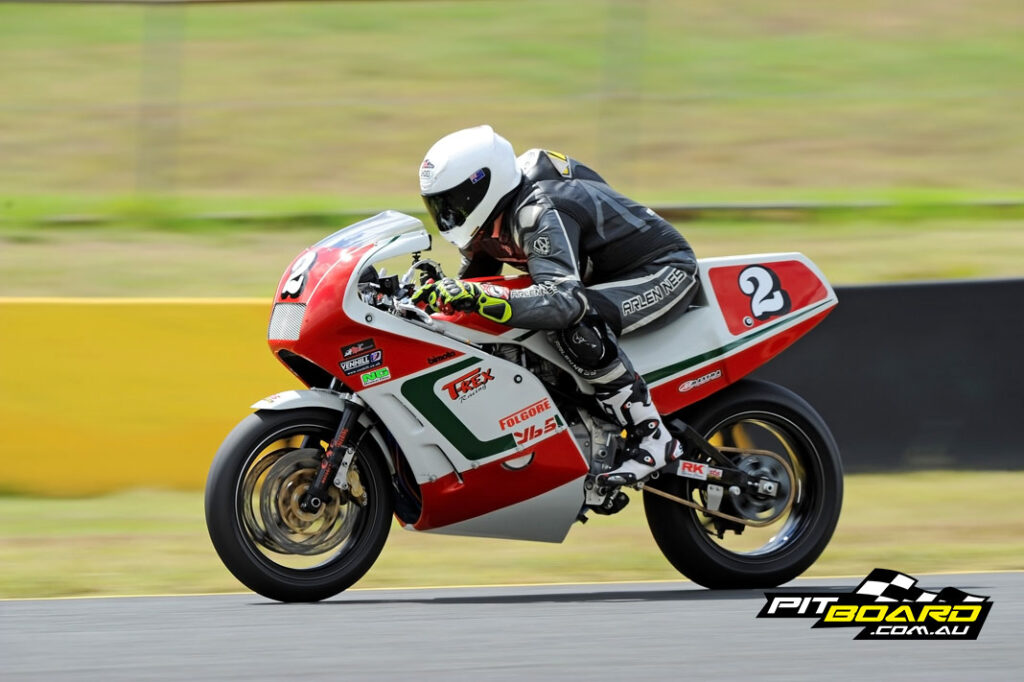 Protection also includes your own riding gear. Starting from the top, you require a full-face helmet that is approved to AS1698, which is the Australian Standard for helmets for street use anyway. A set of one-piece leathers that fit is the preferred way to cover the larger parts of your anatomy. Make sure they're roomy enough for you to wear the mandatory back protector underneath, and a chest protector is recommended too.
The best leather gloves you can afford will keep your digits intact if you're sliding down the track and using your hands as brakes. There's a huge variety of suitable boots on display at any decent-sized motorcycle shop. Take the time to find a pair that fit properly without being too tight. Tight boots will ruin your day very quickly.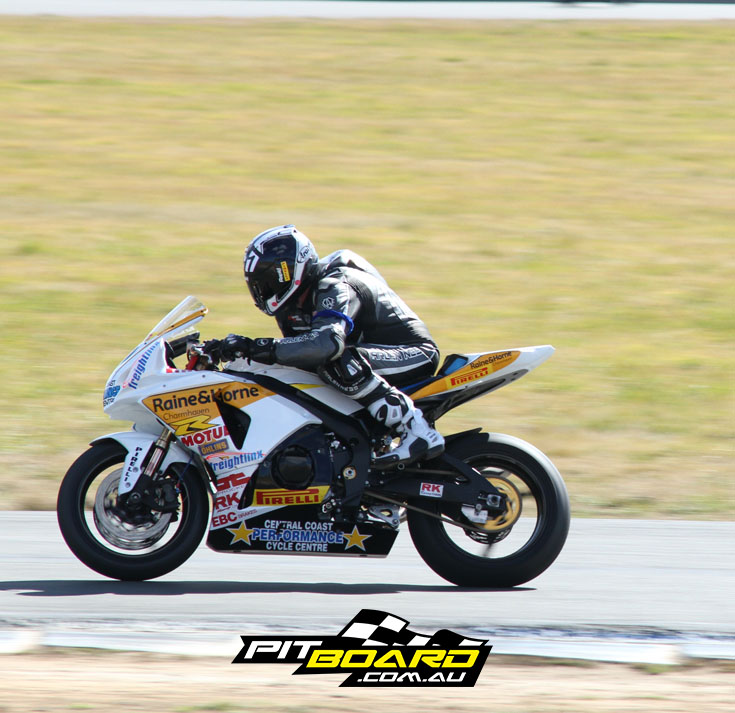 Getting Your Bike Ready
If you're not overly mechanically minded, don't worry, your local bike shop should be able to check your bike over before you venture on track for the first time. A full service and tune-up now could save you from a big bill later. All racing classes have common rules to ensure bikes don't fall apart or leak fluid on the track. Before you're allowed on track at any race meeting, your bike will be inspected by a scrutineer.
Don't give them a hard time if they pull you up and point out something you've forgotten. The majority of them have been doing this for a long time and don't want to see anybody get hurt due to an oversight. Full rules for your class are in the Manual of Motorcycle Sport you receive from MA once licenced. But keep in mind that bike preparation is very important and quite in-depth for racing. Like you, your bike needs controlled fluid retention.
---
---
Tips For Keeping Comfortable
Assuming you're like the rest of us, you'll be carting yourself and your bike to the track in a trailer, ute or van. There are a few things we'd advise you chuck in. These may sound obvious but people still forget. Grab an esky and fill it with ice bricks and bottles of cold water. You'll be amazed at just how easy it is to dehydrate while racing on a hot day.
Even though racetrack food has improved from the days of dodgy hamburgers and warm soft drinks, chuck snack-type things in the esky along with sandwiches. You'll burn off a lot of calories in a day and replacing them with racetrack food could send you broke.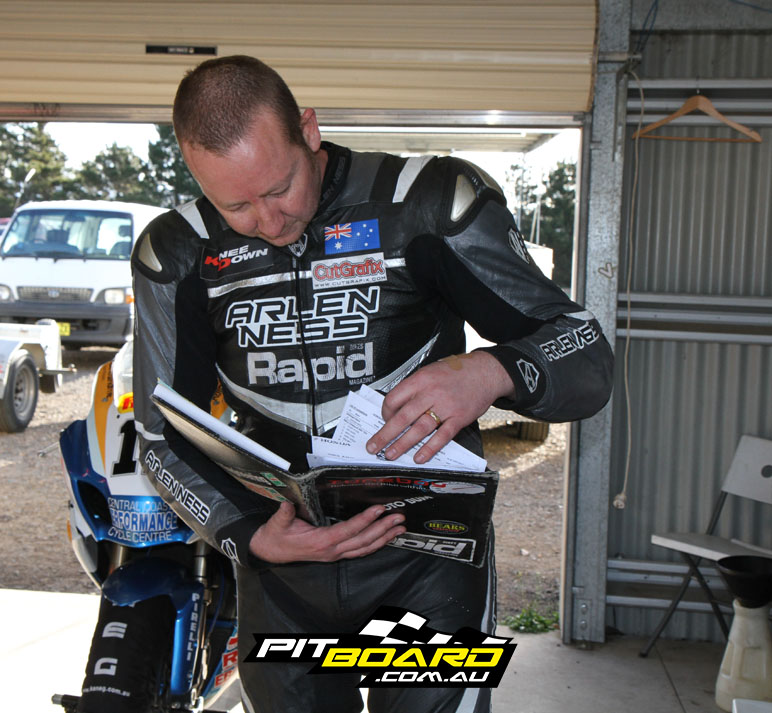 Not all racetracks offer covered pit areas so some sort of shade device will make your day much more enjoyable. Don't forget the sunscreen either. The most important thing to take with you is a sense of humour. On its own this could be the difference between a day best forgotten and one of the best experiences of your life.
If you think you can't afford to race think again. It costs the same to race as it does to maintain a road bike or a track day bike, and entry fees for club racing are around that of a ride day – but you get a lot more laps at many race meetings…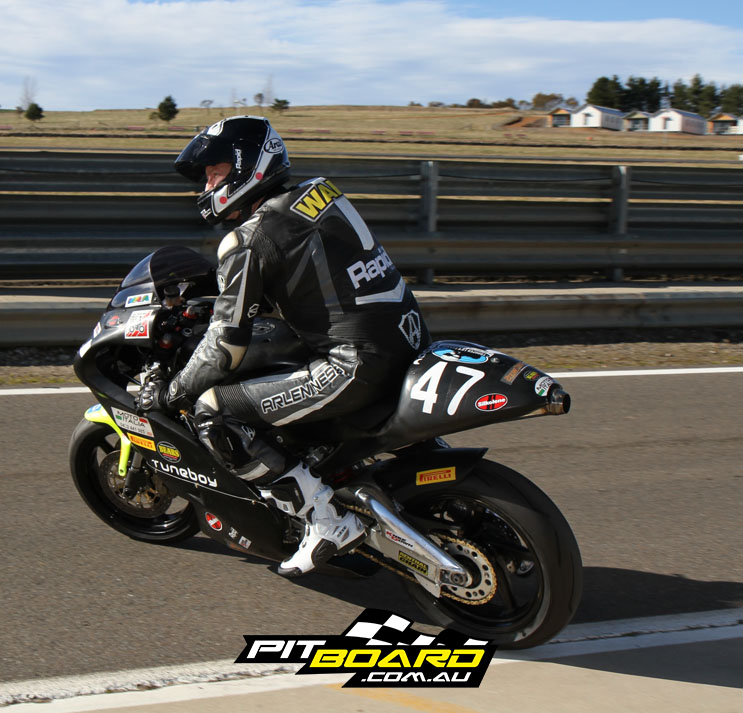 The Bike
You'll need to spend a bit of time here – all fluid retaining fasteners need to be lockwired, fairings need catch areas in the bellypan, you need a tether kill switch, brake callipers bolts need to be lockwired and you need good suspension, brakes and bodywork. You also need a bullet-proof engine because you are going to thrash it beyond any ride day or road level of thrash! No need to spend big. Start racing on an old bike that you can crash. A lot. Because you will… 
Get Your Gear On
You need the best you can afford and then some more. Spend more on your gear than your bike if you have to but, like is the case with your bike, having shiny new parts is a waste if you are learning. You will inevitably test your riding gear. A lot. So go for an affordable compromise. Don't buy the most expensive graphics on your lid if a plain white one is going to be cheaper, for example. But don't skimp on quality…
---