A few weeks ago was my first trip to Queensland Raceway for Rd2 of OJC! Getting there early, I got to visit a few friends but after catching COVID, I had to sit out some of the racing for the weekend. I got a few laps in though, I'm looking forward to getting another chance to ride there soon!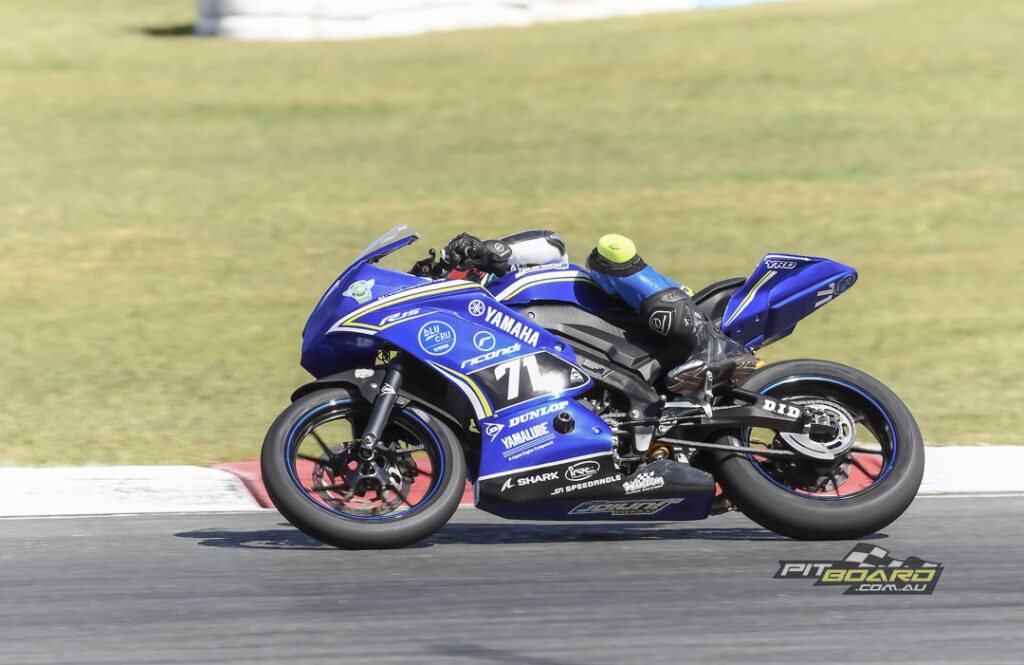 To prepare for this round I was drinking lots of water and I spent time watching videos of people riding the track because it was my first time riding at Queensland raceway, so it was important to learn all the tricks and braking points of QR.

I was super excited to hit the track on the Friday morning, nice and early for practice. After a few laps around, I started to get a hang of the track. I think my favourite sector of QR was the first one because it has two fast right hand corners meaning I just throw the R15 through them.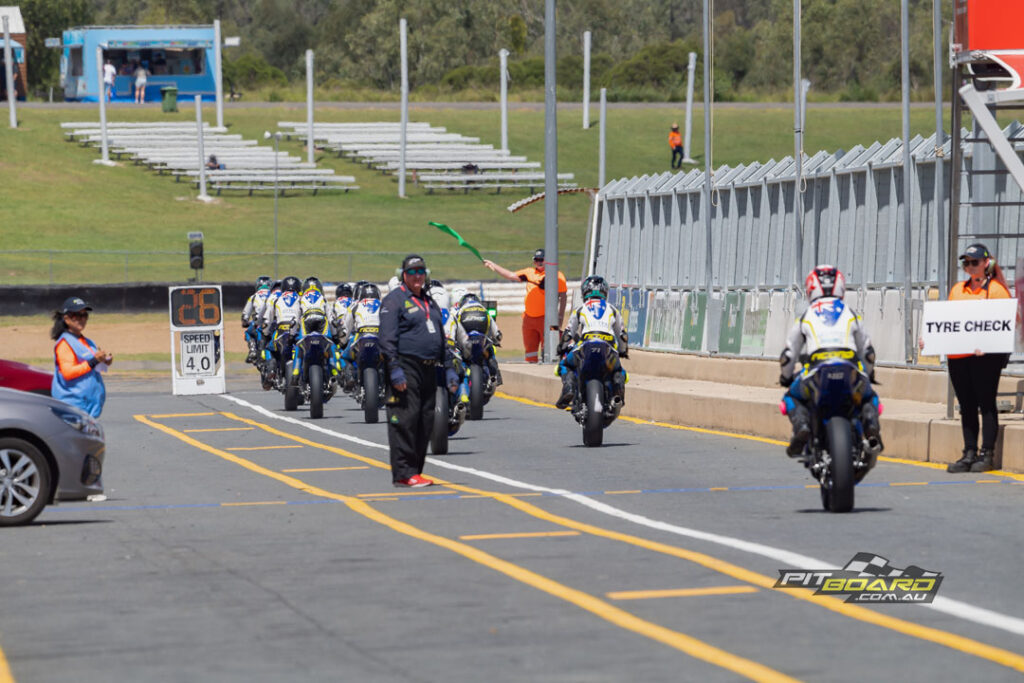 It wasn't my favourite track though, the thing that I disliked about it was the bumps and how it is not as challenging to ride as some of the other tracks on the calendar. My R15 was a bit hard to turn around the tight corners at this track, out of the second corner it was running wide so I couldn't hold the throttle on as much I could of.
---
"I'm looking forward to getting back on the track this weekend. I'm having lots of fun this year on track and off track, which is the main thing"…
---
On the Friday morning I started to feel sick but I thought that is was dehydration so I drank some more water but that didn't help. On the first session on Friday I had a headache, it was hard to focus and in qualifying I felt even worse because my throat was starting to feel bad.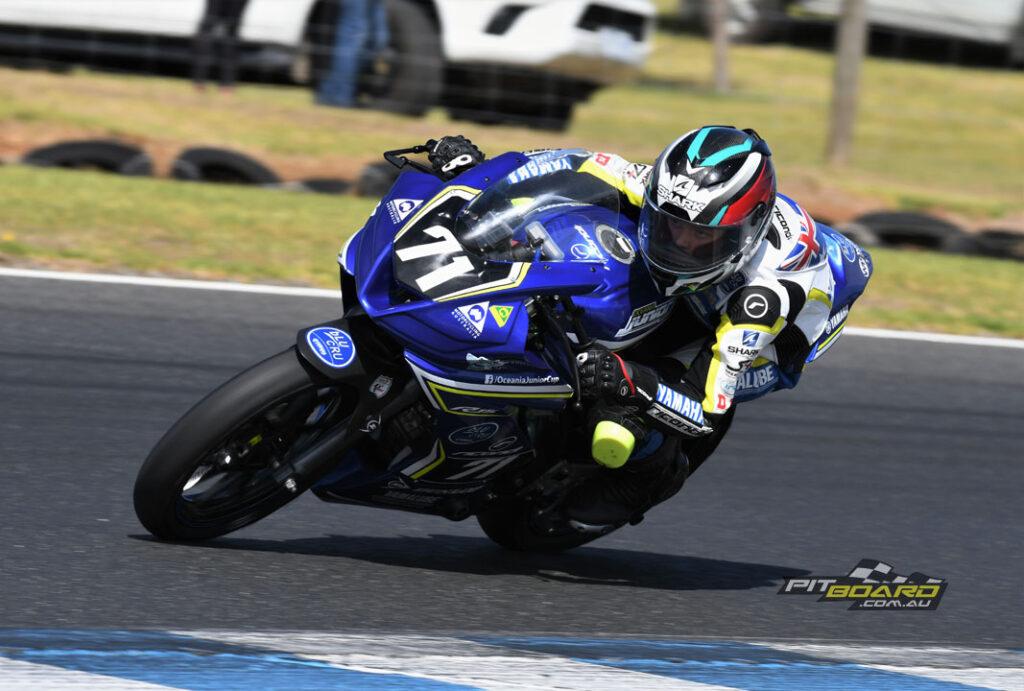 To be safe, on Saturday I took a COVID test and it said negative so I kept on riding but it was getting worse! Every time I put my helmet on my face would get really hot and and after I was done riding I would need to sit down. On Sunday it was the worst so before the last race we went to race safe and they said I should not ride.
---
Check out our Guide To Riding Wakefield Park by Andrew Pitt here…
---
I was a bit disappointed that we had to leave early but I just couldn't race any longer. It was lucky that we left when we did as when I got home I took another Covid test and it was positive. I had to do seven days in isolation, it wasn't all bad as all I did was stay in bed and eat pineapple!
---
---
Now I'm fully recovered but unfortunately I did not make it to the unofficial test at Wakefield Park, which I was a bit sad about. It's not a big deal though as I have experience at Wakefield which makes my hopes higher for next round. But, any practice is good practice and the fact I did not get to do the testing will make me fall behind a bit.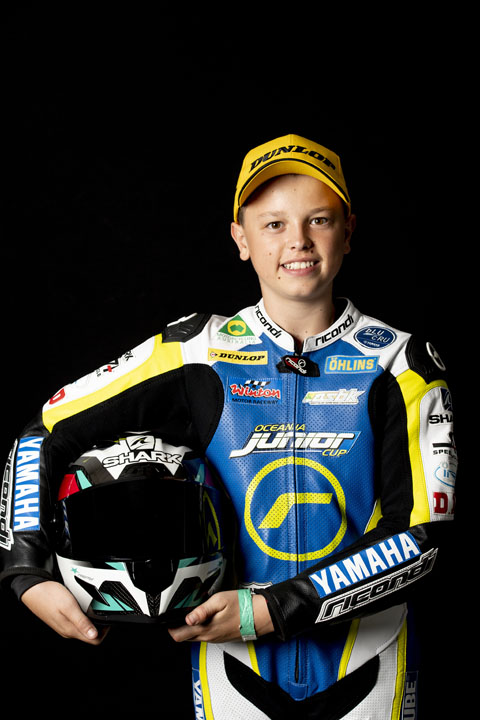 I've been trying to keep up with the MotoGP this year for some racing inspiration. To be honest, I think that the MotoGP world champion will be Enea Bastianini he seems to be the best at keeping the tyres fresh during the race and he's already got a good points lead.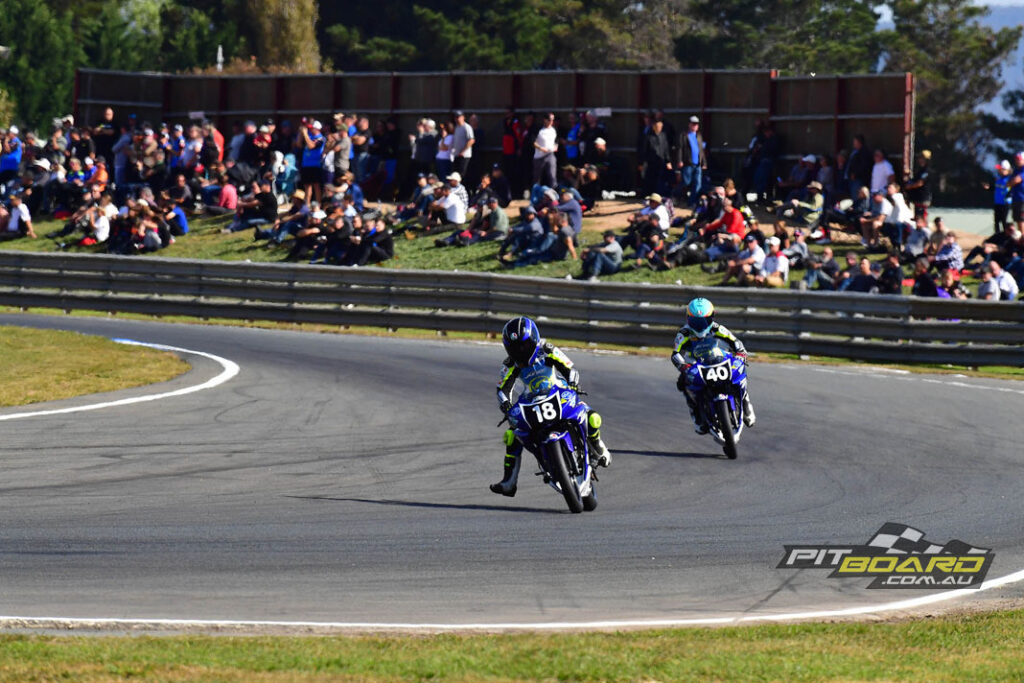 I'm looking forward to getting back on the track this weekend. I'm having lots of fun this year on track and off track, which is the main thing. On track I get to race really aggressively and off track everyone is mates! Make sure you head down to Wakefield Park this weekend to see the action. If you can't get there, check it out on TV or on the live FB feed on the ASBK page. Wish me luck – James #71
---
Congratulations to the Queensland podium, you can see all of the results for the OJC here… 
---
My sponsors are: motoDNA, motoCHAMPIONS, Bendix Brake Pads, Bendix Workshop
Series Sponsors are: Ricondi, Shark, Dunlop, Ohlins, IRC Components, DID chains, Yamaha bLU Cru