The QBE Barry Sheene Festival of Speed has always been another resounding success, as riders and spectators alike enjoy a weekend of historic and classic motorcycle racing, with the weather showing good form for three days of racing.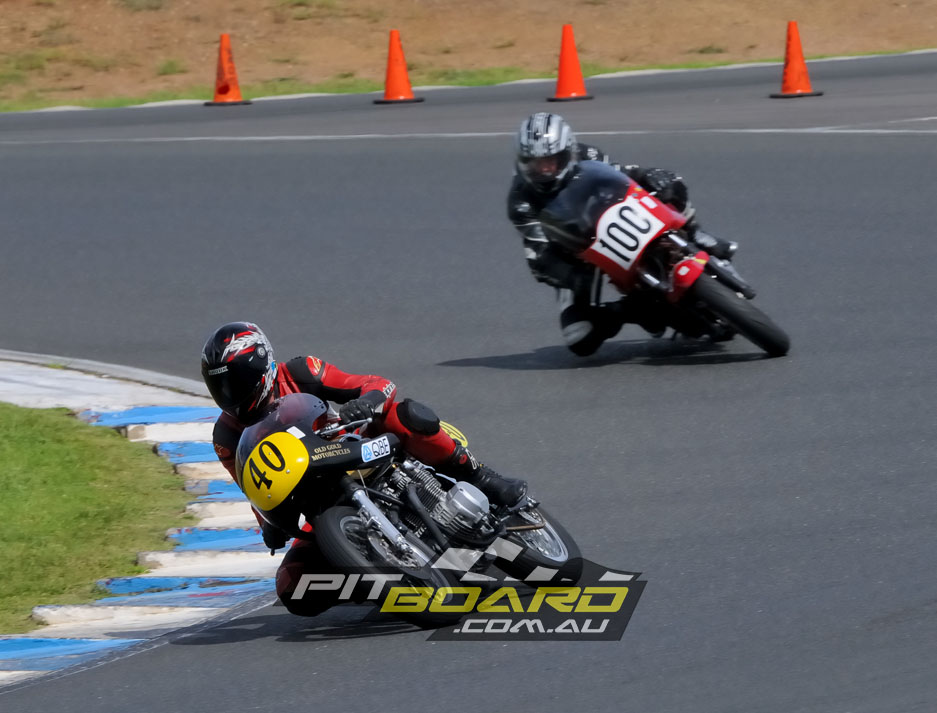 A change in the program saw racing commence after lunch on the Friday, providing additional events for the many keen racers as well as an even more action packed experience for everyone else. 
Special guests included Phil Read MBE aboard a Yamaha TD3, who stunned spectators with his riding skills at a ripe old age of just 75, before leading the Parade Lap aboard a Yamaha TZ750. He took third in the Post Classic 250cc category aboard his Yamaha TD3 proving that age is just a number. Maria Costello MBE, FIM Ambassador of Women in Motorcycle Sports was also present, racing on a Honda RS125, VFR500 and Norton 500 Manx.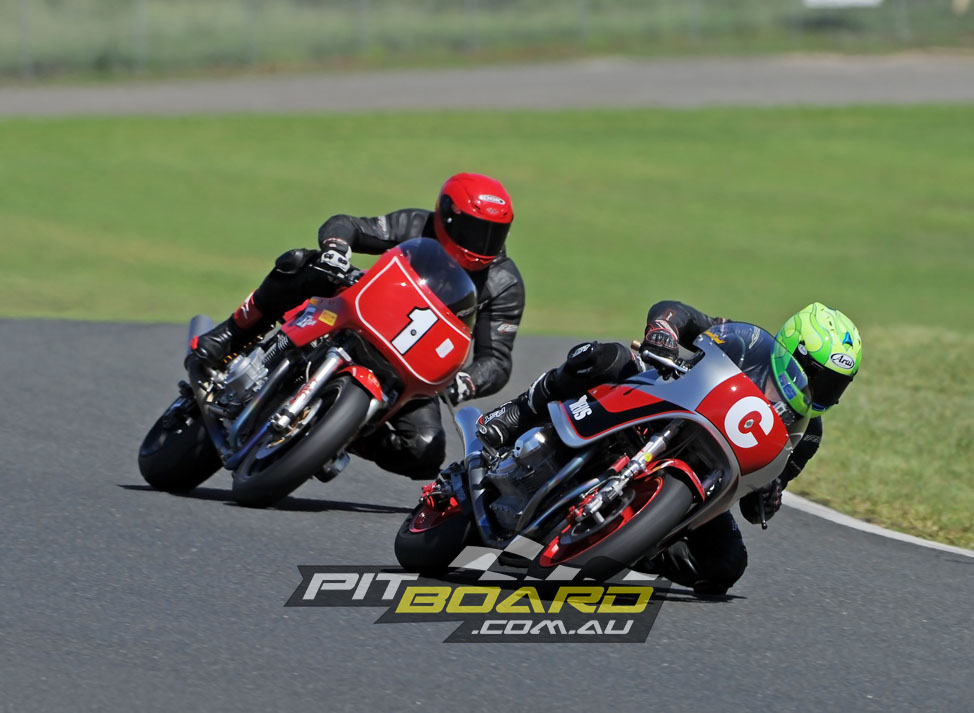 In the Barry Sheene Memorial Race it was Cameron Donald and Michael Dibbs wowing the crowds, riding a 1981 McIntosh Suzuki 1135 and Honda F1 1150 respectively, with Donald setting a new lap record of 1:36:024 in the feature event. 
In the Trans-Tasman Challenge – now entering its fourth year, competition was fierce as was to be expected with 22 competitors from New Zealand joining the Barry Sheene Festival of Speed to put on a great show with highlights including Chris Swallow winning all his races, while Scout Fletcher finished third in her events. Despite their best efforts however the Kiwi's lost Round One of the Challenge 228 to 343, with Australian riders redeeming themselves after just losing out in the previous years years BSFS.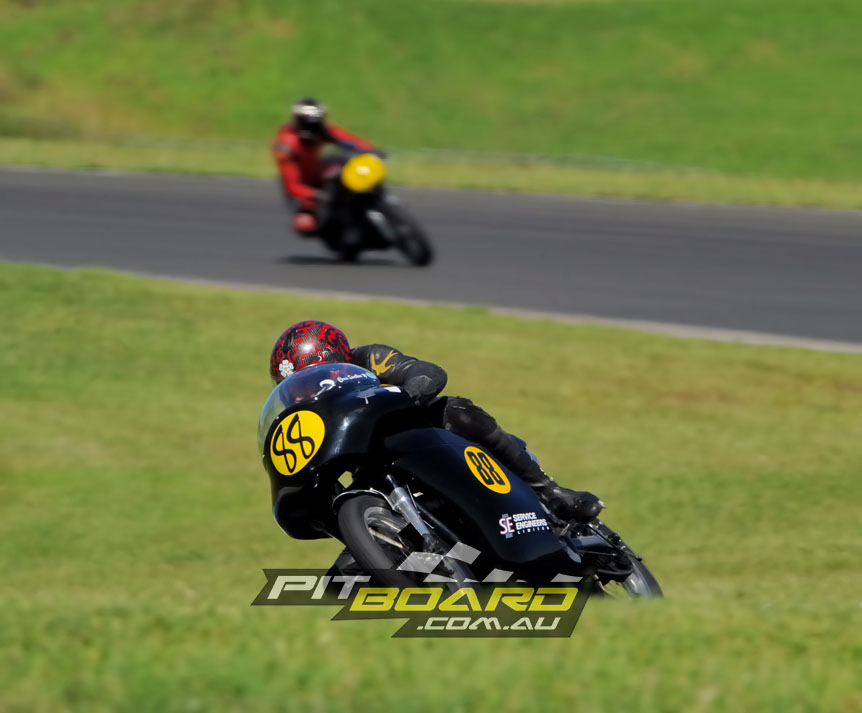 The Barry Sheene Festival of Speed was also the first round of the Australian Formula 1 and Formula 2 Sidecar Championships, with the James's taking victory for the round in the F1 points score, while the Beare's took top spot in the F2 category.
With the weekend proving a great success for all involved the PCRA thanked officials and flaggies for all their integral help, as well as sponsors QBE Insurance, Penrite Oil, Honda, HART Honda, Adams Print, Hawkesbury Honda, Whites Racing Products, VJMC and HELD, as well as the trade stands and bike clubs for their presence, providing off-track attractions.
---
---
Special thanks were also given to those who provided bikes for guest riders, including Ken Lindsay, Richard Stain, Rob Frances, Steven Kairl and Marcus De Caux.
---