With many Australians showcasing their skills abroad in a range of disciplines both on-track and off-road, our new column focuses on how they're faring battling it out with the best in their chosen classes against the best riders in the world. Check out the June update of Aussies Racing Abroad.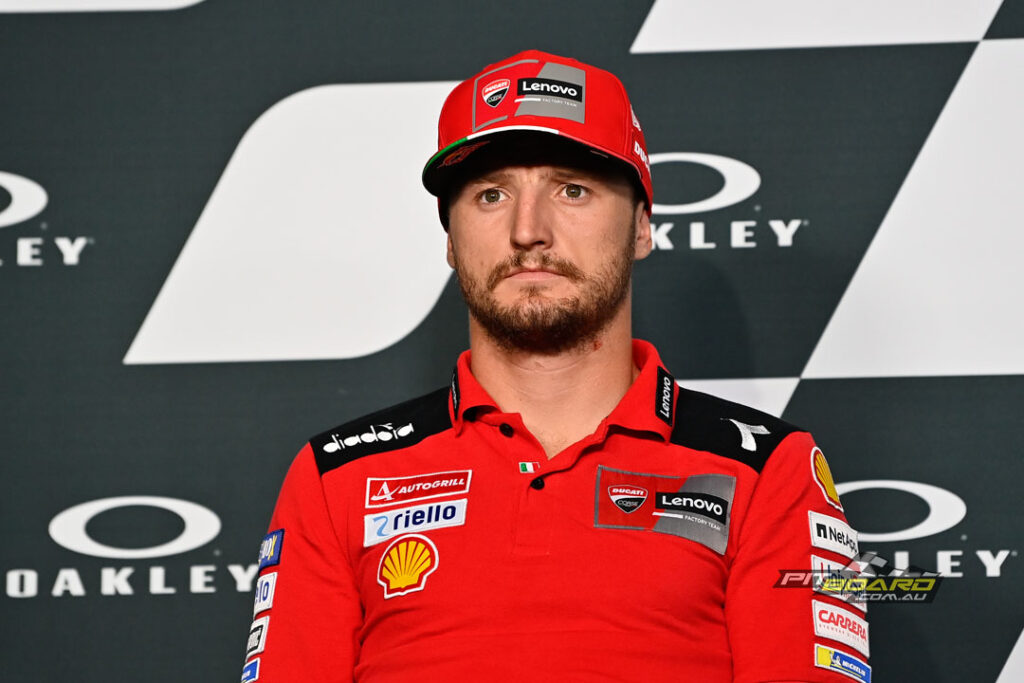 Jack Miller – MotoGP
Jack Miller's June has unquestionably been an eventful one. With rumours rife that Miller would be leaving factory Ducati's ranks, this news was finally confirmed with the announcement that the Aussie speedster would be joining Red Bull Factory KTM on a two-year deal.
Set to be reunited with his former Pramac Ducati manager in Francesco Guidotti, the move is littered with upside for Miller, who can now focus on the rest of the season without any speculation surrounding him. In terms of his racing, this month has seen him notch a frustrating 14th at Catalunya, where he struggled from a lack of grip all race, a superb third in Germany and a thrilling sixth at Assen.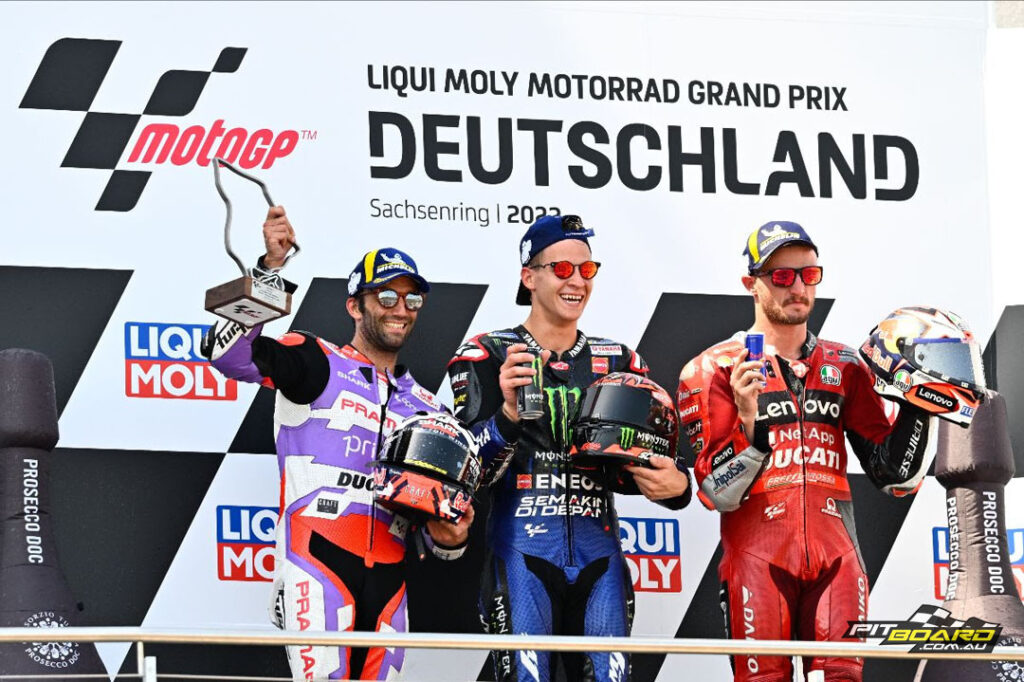 Producing a wonderful performance to podium in the scorching conditions at the Sachsenring despite receiving a long lap penalty for crashing under a yellow flag in FP4, Miller deserves tremendous credit for sticking at it when faced with such adversity.
"It was probably one of the hardest races physically I've ever done," Miller asserted. "I did the long lap right away and almost crashed because of some rocks that were in the way. I got in behind Martin and Di Giannantonio and managed to pass their two Ducatis pretty easily. I pushed hard today and am very happy with this result!"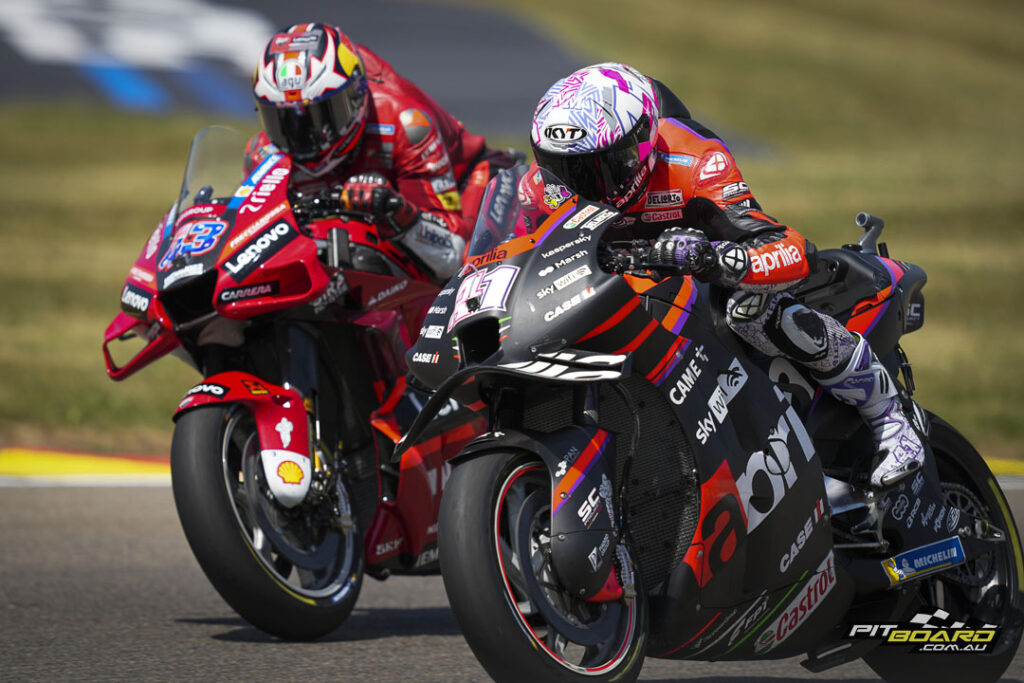 Then at Assen, Miller, who again had to deal with a long lap penalty, battled hard to put himself in podium contention before making a small mistake when attempting to get by Maverick Vinales. Miller then incredibly got passed by Aleix Espargaro and Brad Binder in the final corner of the last lap, forcing him to settle for sixth.
Remy Gardner – MotoGP
Having grabbed his best ever MotoGP finish in Catalunya, where he made a huge step in the right direction to come home in 11th, this served as a testament to his talent and adaptation to life at the highest level of the sport. "For sure I think we all expected a bit more from the start, but our last race was good," he recalled.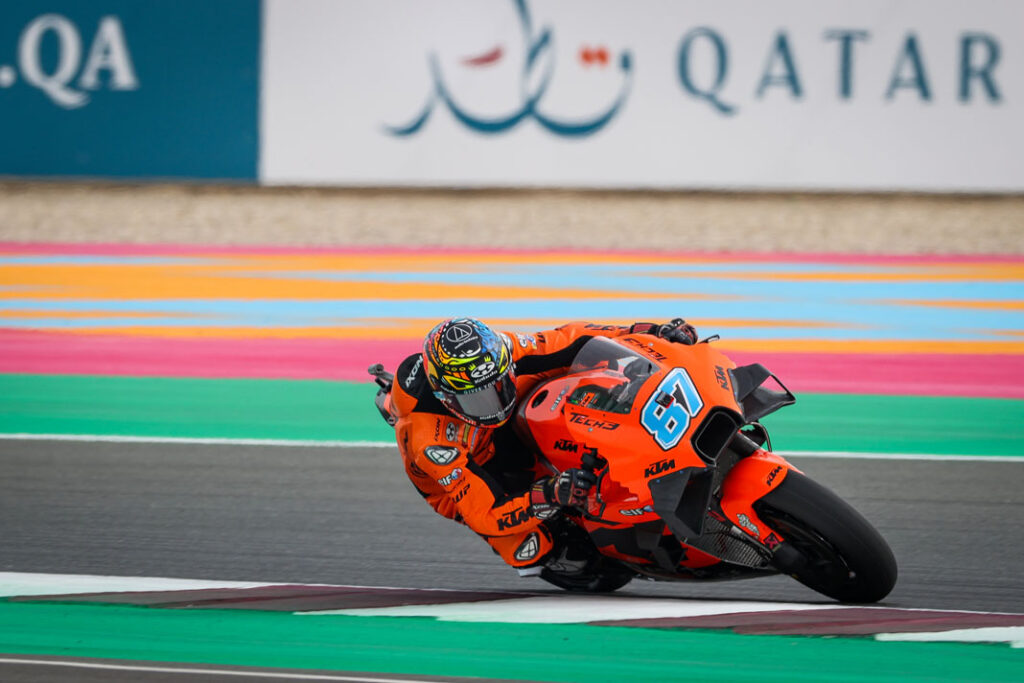 "I felt like we were making steps forward really from Jerez and Le Mans. I don't think we've had too much luck between those races, so don't think we could show that improvement as much as we wanted to, but I think finally in Montmelo we finally played our cards right and we had a really good race. It seems to be coming. There's a lot to learn with the big bike, it's just taking it step by step."
While he couldn't replicate his heroics in Barcelona at Sachsenring or Assen, he manfully plugged away to record an admirable 15th in Germany and 19th in the Netherlands.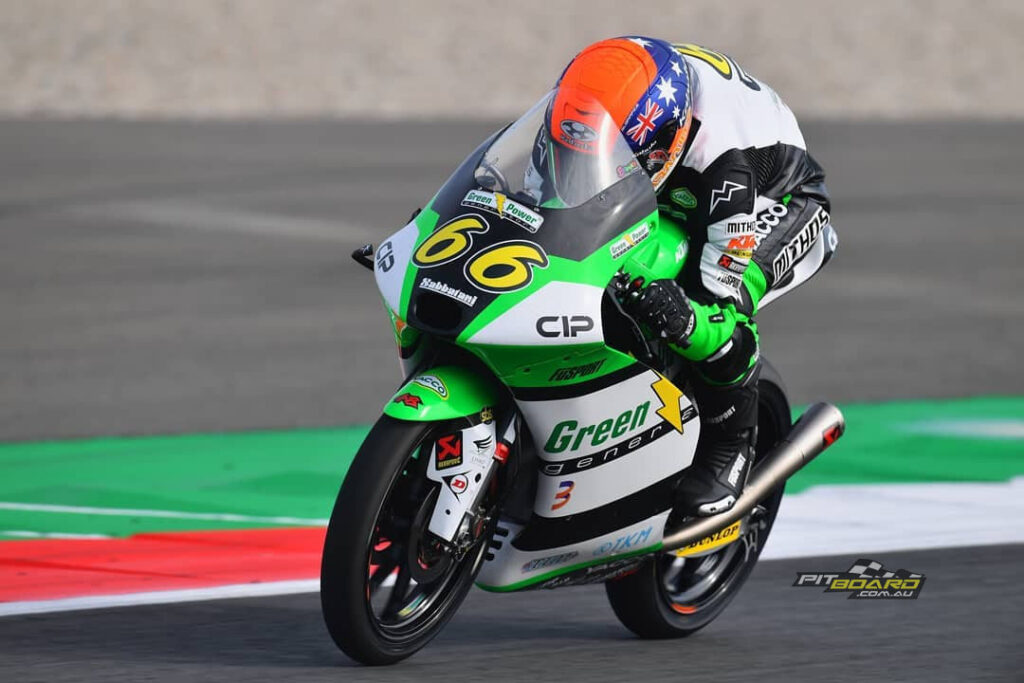 Joel Kelso – Moto3
In what's been an injury interrupted crusade for Joel Kelso, he's crucially still proved he's right at home in the ultra demanding and competitive Moto3 class both during qualifying and on race day.
Battling impressively with the lead group in the last few races, the Darwinian has embraced the chance to duke it out with the plethora of elite riders in Moto3. Although he crashed out in Germany when near the front, ultimately faded back to 12th in Catalunya and had a sickening highside while in 13th at Assen, much encouragement can be extracted from his latest rides.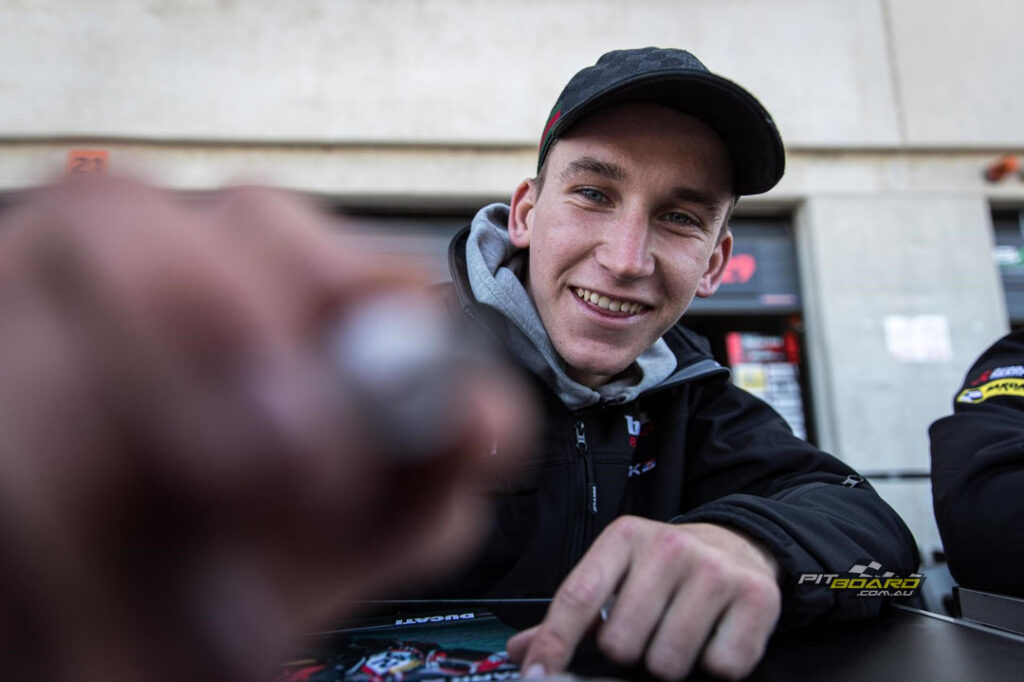 Oli Bayliss – World Supersport
With just the one round of World Supersport in June, Oli Bayliss came into Misano with plenty of confidence, for not only had he recorded an encouraging 12-6 at Estoril, but he was also familiar with the track due to previously testing there.
Sadly, it was a weekend to forget for the Barni Spark Racing Team sensation, who crashed out of both races, with the only real bright spot arising from the fact he obtained more valuable minutes on the bike and that he qualified 10th.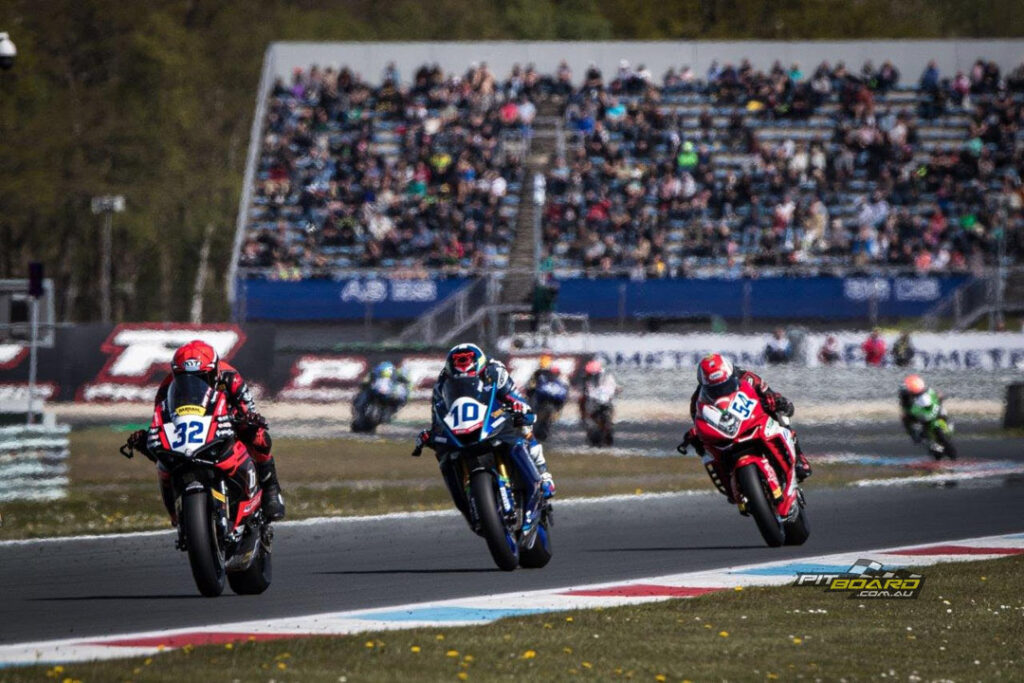 "It wasn't the best weekend for us. Yesterday we completed a strong qualifying but then we didn't finish either of the races. I'm really sorry for the team and for having involved Orradre in the crash. Now we'll focus on making up for things at Donington," Bayliss said.
Jason O'Halloran – British Superbike
Backing up his outstanding double victory at Donington Park with another crushing two race triumph at Knockhill in round four of the British Superbike Championship, Jason O'Halloran emphatically stamped his authority on the series.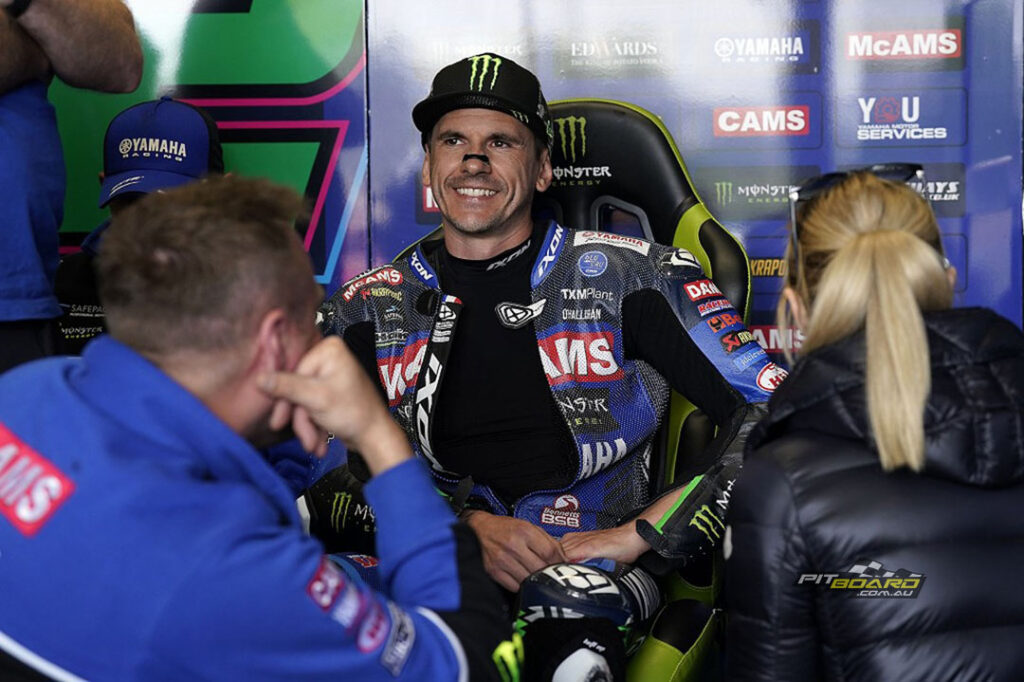 "We've had four wins in the last six races, six podiums from six races and we are closing down the podium points and championship leads," gleamed the McAMS Yamaha star. An awesome couple of weekends, I'm feeling super strong in the races, in complete control and I can't wait to keep progressing and getting stronger as the season moves on."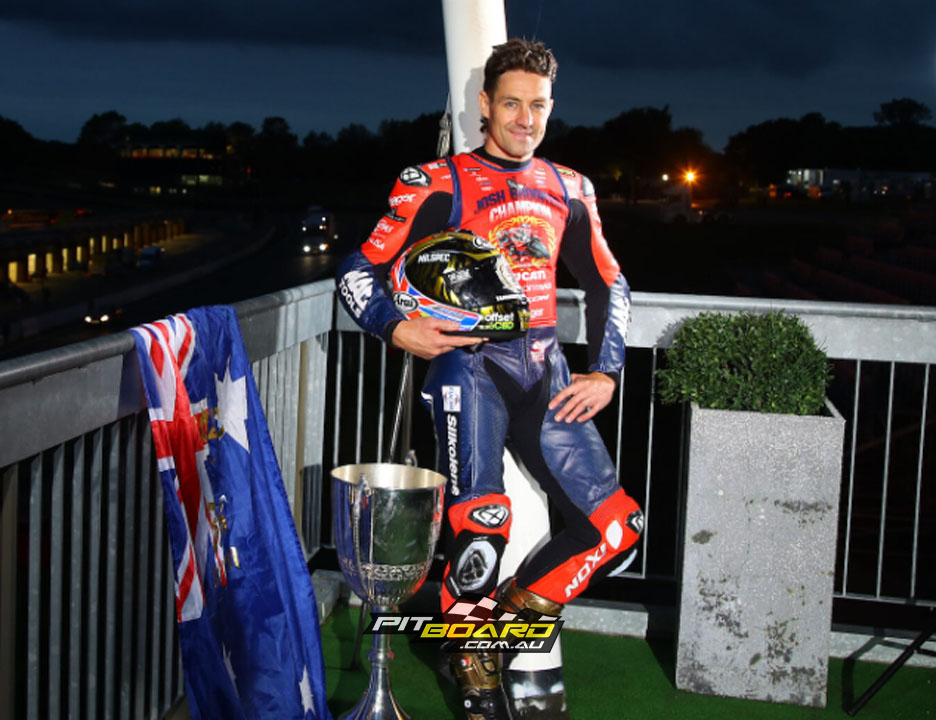 Josh Brookes – British Superbike
Building steadily as the season goes on, two-time BSB Champion, Josh Brookes, enjoyed a solid round four by going 10-6-7. Looking much more comfortable on his MCE Ducati, there were many positives to be gained from his weekend, which came in the form of him running third at one stage in the final race and how he recorded the sixth and fourth fastest lap times in race two and three respectively.

Jacob Roulstone – Red Bull Rookies & Moto3 Junior World Championship
Despite results not going his way in June, with on-track incidents, mechanical problems and bike setup issues stifling him, the 17-year-old is crucially learning all the time against the premier prospects in junior road racing.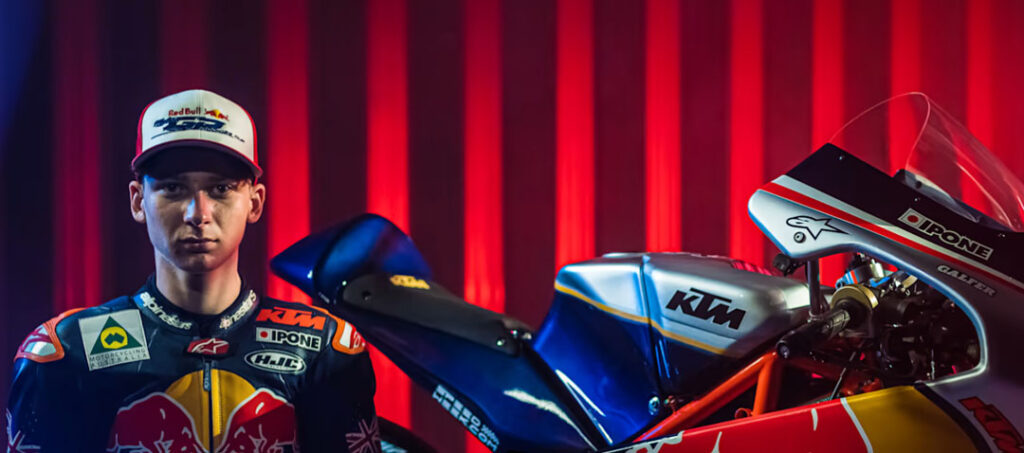 There has, however, been many promising signs that he's making tangible improvement, for he's shown the speed to mix it with the frontrunners at times in both classes and continues to feel more at ease on the bike. Desperate to rekindle his early form, which saw him impressively grab seventh at the first race of the Red Bull Rookies, expect the hard working youngster to get back in the mix sooner rather than later.
Harrison Voight – Red Bull Rookies & Moto3 Junior World Championship
Coming back from an injury following a crash in May, the 16-year-old prodigy wasted little time getting back up to speed by notching 6-8 race finishes at round three of the Moto3 Juniors at Catalunya.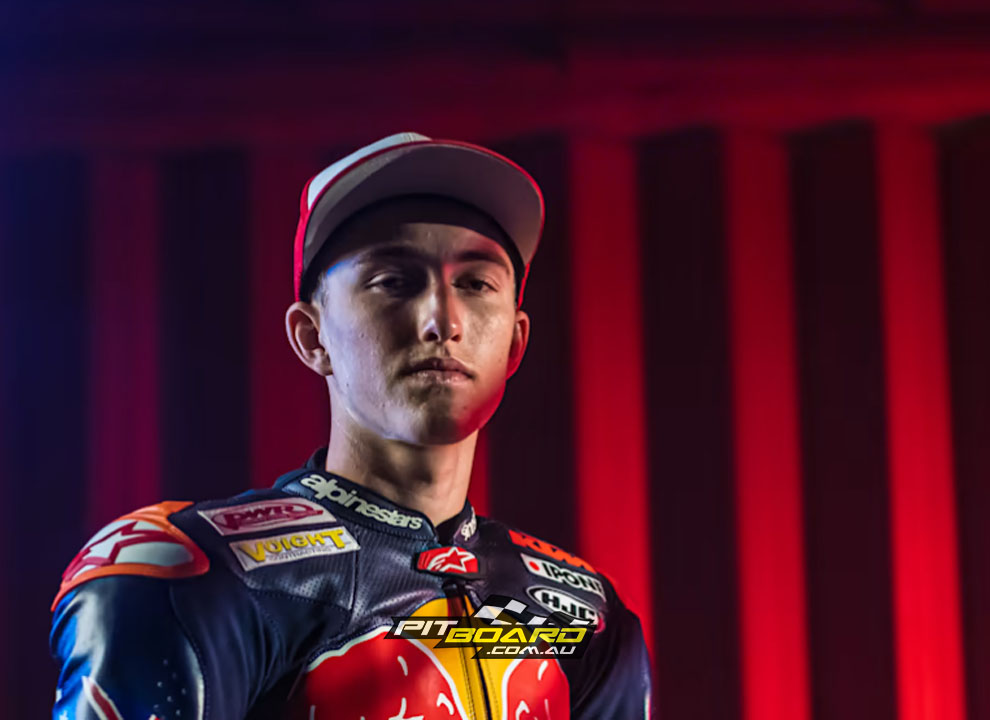 He then kept up this momentum for the German round of the Red Bull Rookies, where, after qualifying seventh, he bagged an amazing second place in race one before bringing home a solid seventh in race two (only 0.593sec off first) to round out a great weekend.

Josh Hook – FIM EWC Endurance
Endurance World Champion Josh Hook is back again for another tilt at glory aboard his F.C.C. TSR Honda France machine. Starting the FIM EWC season with a third at the first round at the Le Mans 24 Hour race alongside teammates Gino Rea and Mike De Meglio, Hook and co. battled hard to claim a podium finish after a gear selector issue and a broken muffler threatened to scupper their weekend.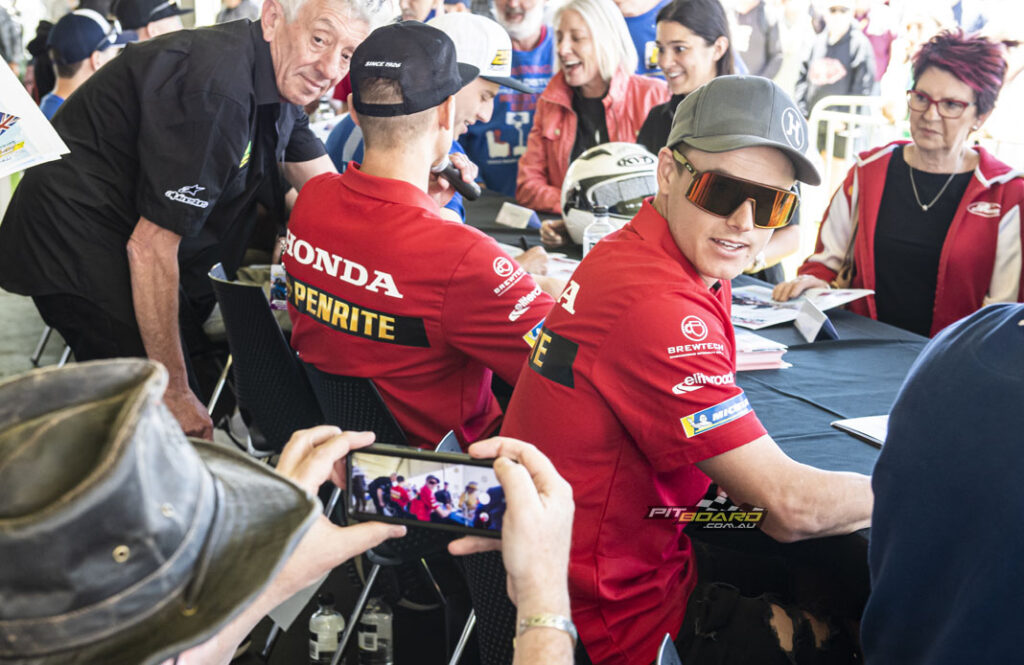 The second race at SPA in Belgium then saw Hook and his colleagues race to another third, in what was an action packed 24 hours of racing that featured plenty of spills and the race being red flagged for two hours due to oil being on the track. Upon the resumption of the race for a final burst, Rea's heroics ensured the team snuck home for third by just 0.5 seconds, which propelled the Honda France squad into second in the standings.

"So far our season has been going well, not as good as it could have been but that's all part of endurance racing," Hook explained. "We are second in the championship and still well and truly in contention for the championship which is our goal. I've missed going to Suzuka as it's my favourite race of the year so it will be amazing to be back in Japan on Honda's home ground in front of all the Japanese fans. We know our bike works really well at this circuit so I'm expecting a great result. Overall I'm excited to be back in Japan racing again. Looking forward to seeing everyone there."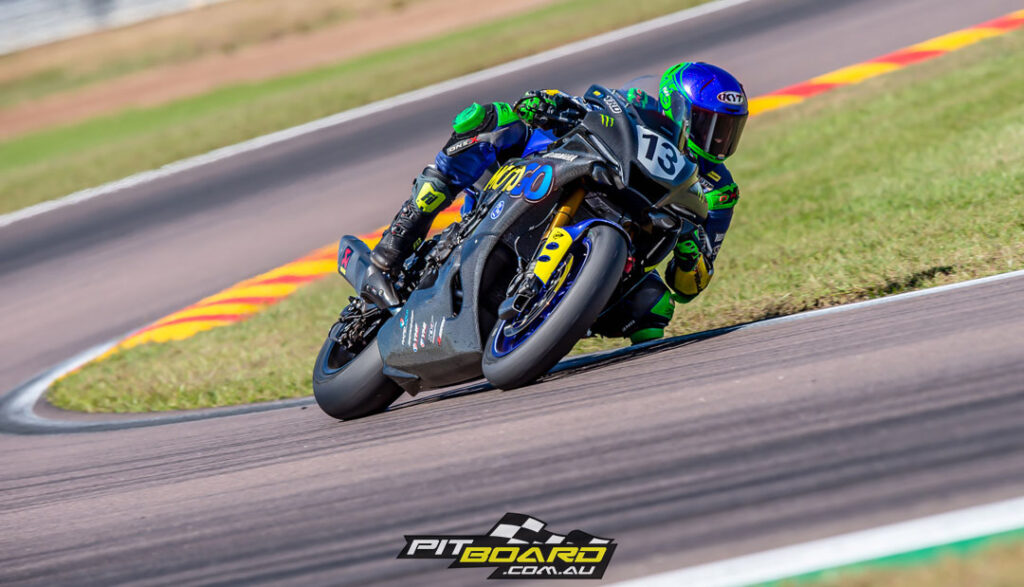 Anthony West – FIM EWC Endurance
Anthony West's EWC campaign got off to a challenging start in Le Mans courtesy of his Maco Racing Team being forced to complete the race with just two riders. Fighting valiantly with teammate Enzo Boulom, the Maco boys were rightfully awarded the Anthony Delhalle EWC Spirit Trophy for their incredibly brave efforts.
Having three fit riders for the second stanza of the series in Belgium, things began nicely at SPA, as the team were running in the top 10 and on track for a quality finish. But unfortunately the tide turned, for West suffered a horrendous bout of food poisoning, causing him to vomit three times inside his helmet. As a result, he had to rest for two hours during the race to try and recover as best as possible. West courageously then got back on the bike for a two hour spell, helping his team record a credible 14th place finish against the odds.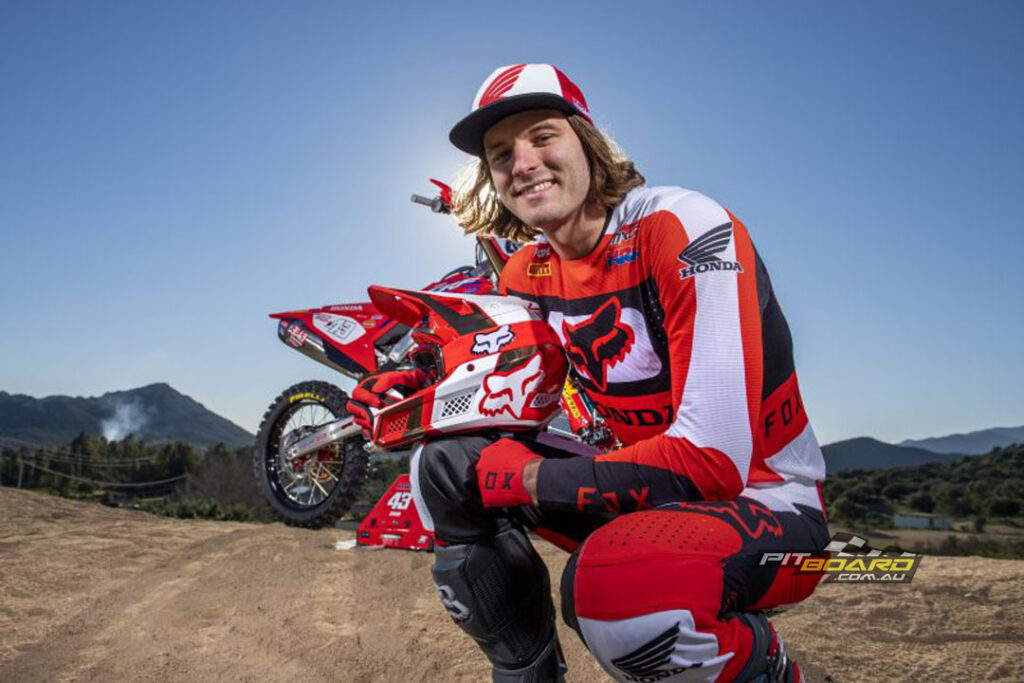 Mitch Evans – MXGP
Putting in his best displays yet at the recent rounds in Germany and Indonesia, Mitch Evans has taken a giant leap forward, in a season that's seen him build steadily as he recovers from injury. Starting off the German GP weekend in style by getting fifth in the qualifying race, he then went 8-6 in the motos for seventh overall. Evans then backed this up at Indonesia with his best performance yet by going 6-5 for a deserved fifth overall. Seeing as he's now banked six top 10 finishes in his last eight motos and has risen to 11th in the rankings, things are certainly now trending upwards for the likeable Aussie.

"Another season-best performance so I am very happy with that, especially after feeling so bad earlier in the day. I really had to fight hard in both races to keep my pace up and keep the riders behind me, so this was a massive effort and it feels great to have that effort pay-off. Scoring 31-points and getting sixth overall after six-five moto scores is a nice boost heading into these couple of weeks off, so now I will keep working hard and keep this momentum for the next round in the Czech Republic," stated the Team HRC Honda rider.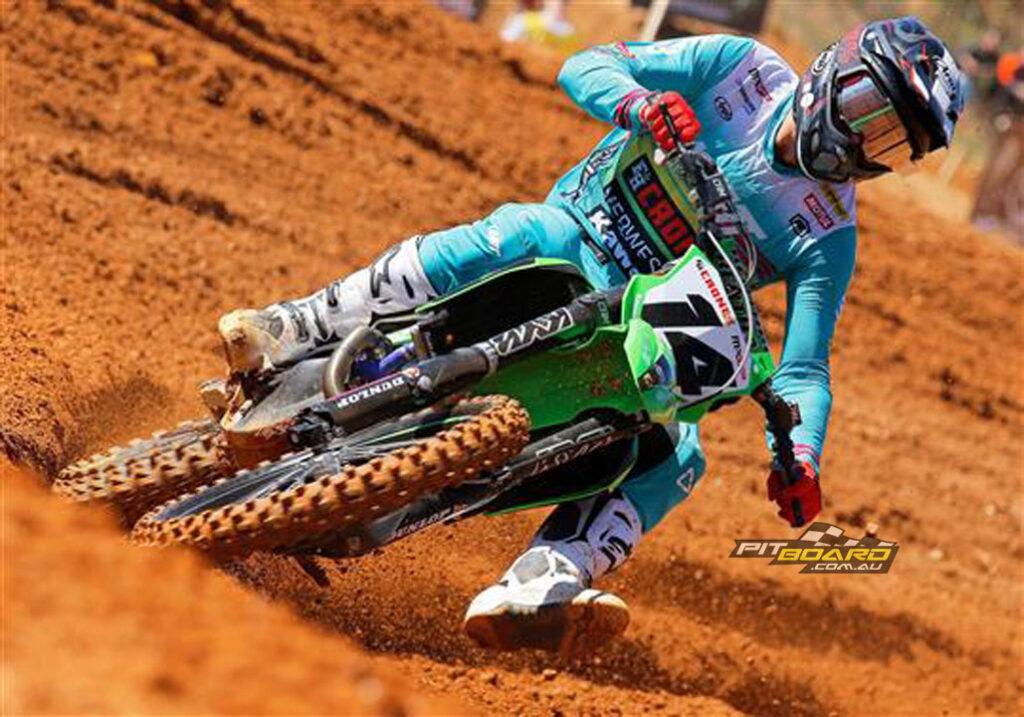 Jed Beaton – MXGP
Slowly regaining his fitness from his nasty shoulder injury from earlier in the campaign and taking small steps towards returning to his best, Jed Beaton's gone 13-13 in France, 14-14 in Germany and 10-13 in Indonesia.
Enduring a challenging first term in the stacked MXGP class, the talented Tasmanian's now hoping to get right back on track in the Czech Republic after a three week break, as he hopes to recapture his classy form from the beginning of the season that saw him claim sixth overall at round one in England.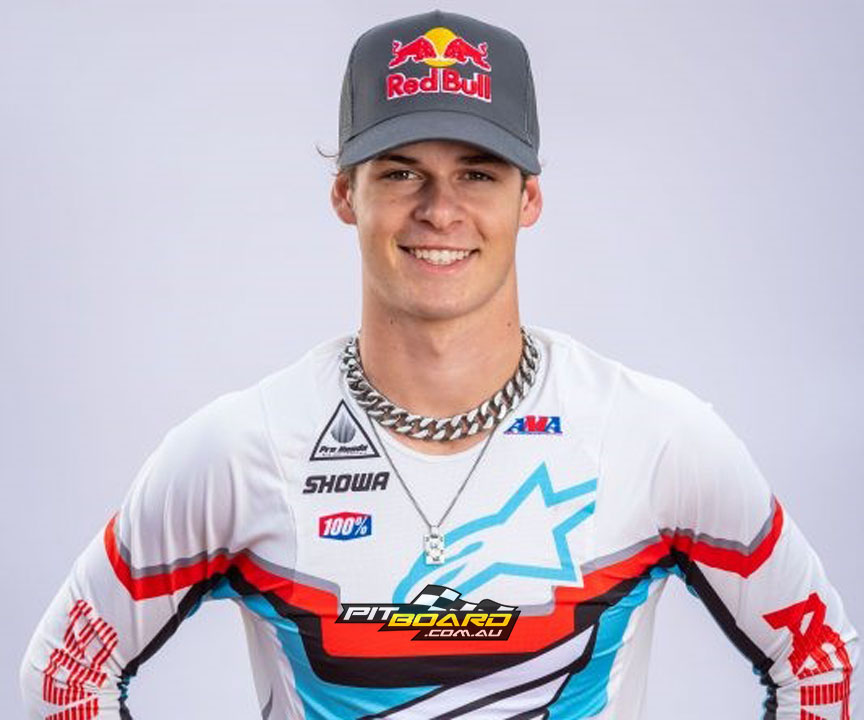 Jett Lawrence – AMA Pro Motocross
Sitting pretty atop the 250 AMA Pro Motocross leaderboard, the outrageously gifted Jett Lawrence has won the overall at all of the four rounds so far in the series. Going 1-1-3-1-2-2-2-1 in the eight motos, his form has been nothing short of exceptional.
Considering he was suffering from an illness at two of the rounds, this makes his efforts even more remarkable. Showing no signs of slowing down, it'll take something special for someone to stop the 18-year-old from winning another outdoor title.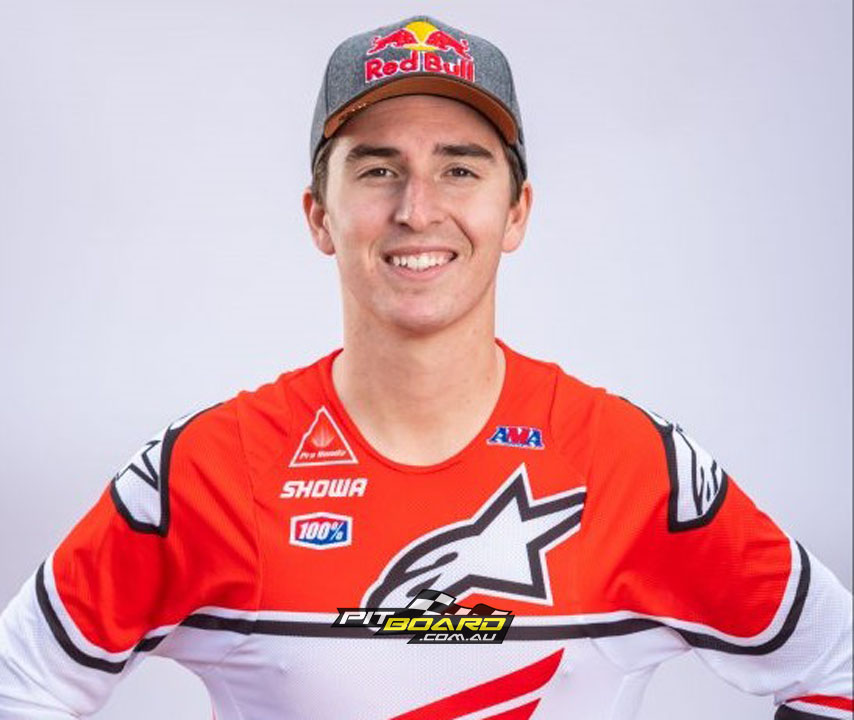 Hunter Lawrence – AMA Pro Motocross
Riding beautifully and looking almost as good as Jett, Hunter Lawrence has proven he's capable of taking the challenge to his younger brother. Even though he's yet to win an overall, Hunter, who's gone 2-3-2-2, has shown he has the speed to match anyone in the 250 class.
Fresh from signing a two-year contract extension with HRC Honda, the elder Lawrence brother put in his best display yet at High Point, where he went 2-1 following a captivating battle with Jett, which would've instilled him with immense confidence that he's ready for a title push. With the consistently superb Lawrence boys winning six of the eight motos so far and seemingly in a class of their own, the stage is set for a fascinating battle between the siblings who are currently only separated by 12 points in the standings.
---