Day one of Rd3 of the mi-bike Motorcycle Insurance ASBK, presented by Motul, was held in perfect weather at the twisty Wakefield Park Raceway in Goulburn, NSW, where Superbike times dropped into the 56s for the first time ever!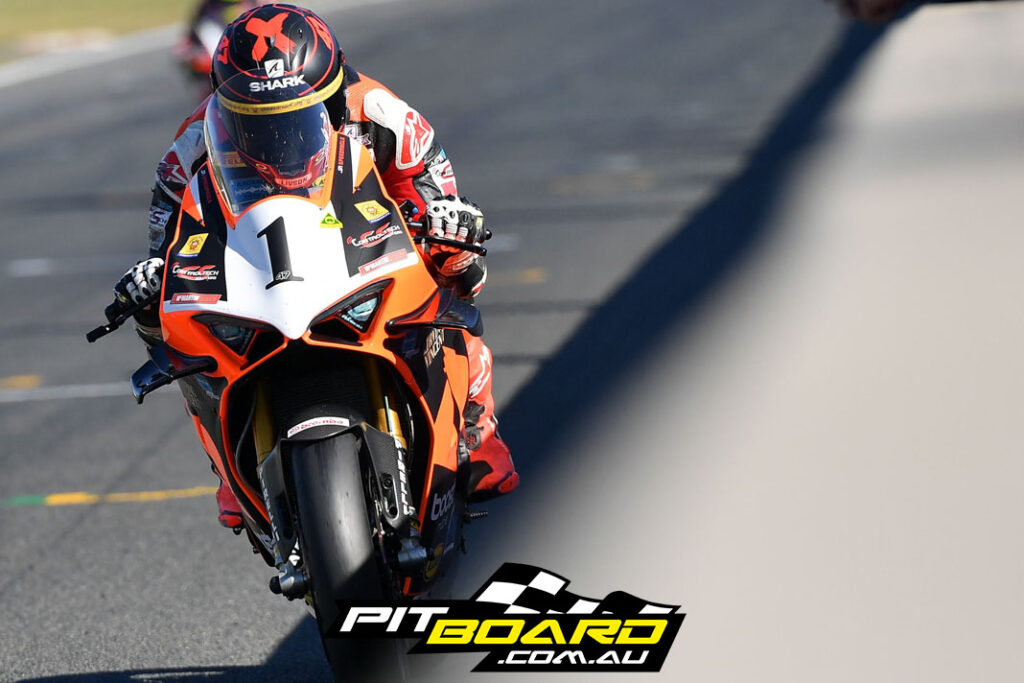 SUPERBIKE
Wayne Maxwell has set the fastest-ever lap for a Superbike around Wakefield Park Raceway, punching out a blistering 56.916 lap time in practice for Round 3 of the mi-bike Motorcycle Insurance Australian Superbike Championship, presented by Motul. Maxwell's pace was ominous from the very first practice session for the Alpinestars Superbike class, when he recorded a 57.1s lap, before he dipped into the 56s in the other two sessions of the day aboard his Boost Mobile Ducati V4R.
The reigning ASBK Champion paid tribute to his team for giving him such a strong package from the outset. "You can't do those sorts of lap times without a good machine and a good crew underneath you – the boys at Boost Mobile Racing with K-Tech have done a fantastic job," Maxwell said. "For us, it was about the consistency – we did a lot of consistent laps and we have a lot of data to work with.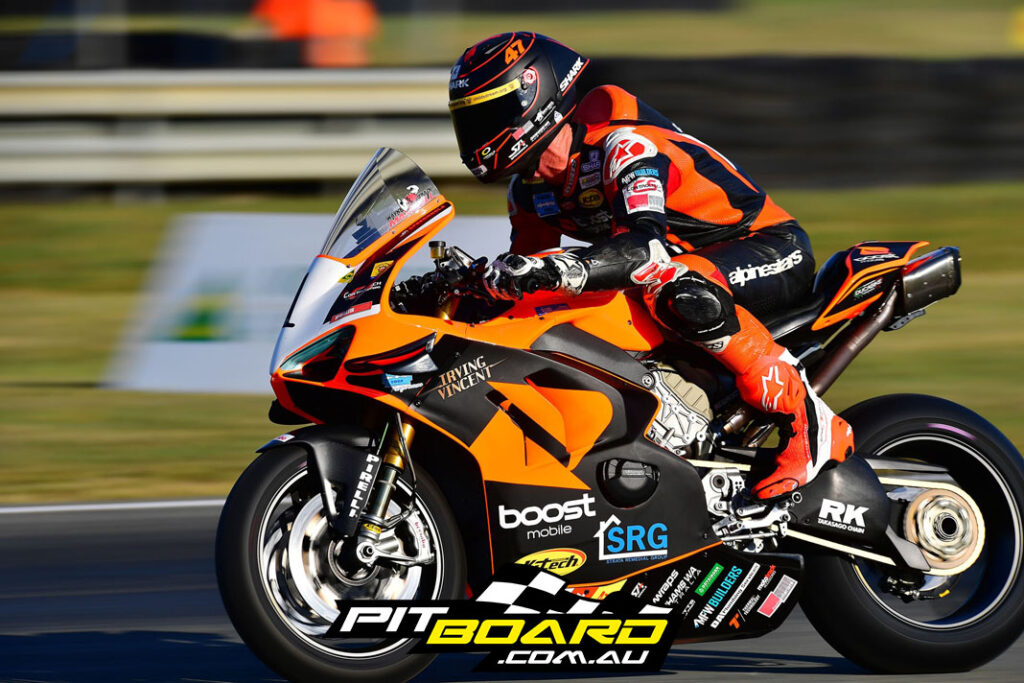 "There were some crashes this morning in some of the other classes and I was a bit concerned, but when we went out, the lap times were there straight away. To get into the 56s in the other two sessions was a big commitment though."
Glenn Allerton also dipped into the 56s aboard his Maxima Racing Oils BMW, ending the day just 0.03s shy of Maxwell once times were combined from the day's three sessions, while Mike Jones made it a pair of Ducatis in the top three. Local hero Troy Herfoss was fourth for the day, ahead of Cru Halliday, Oli Bayliss, Lachlan Epis, Bryan Staring, Matt Walters and Josh Waters.
---
Full Friday Superbike Results can be found here.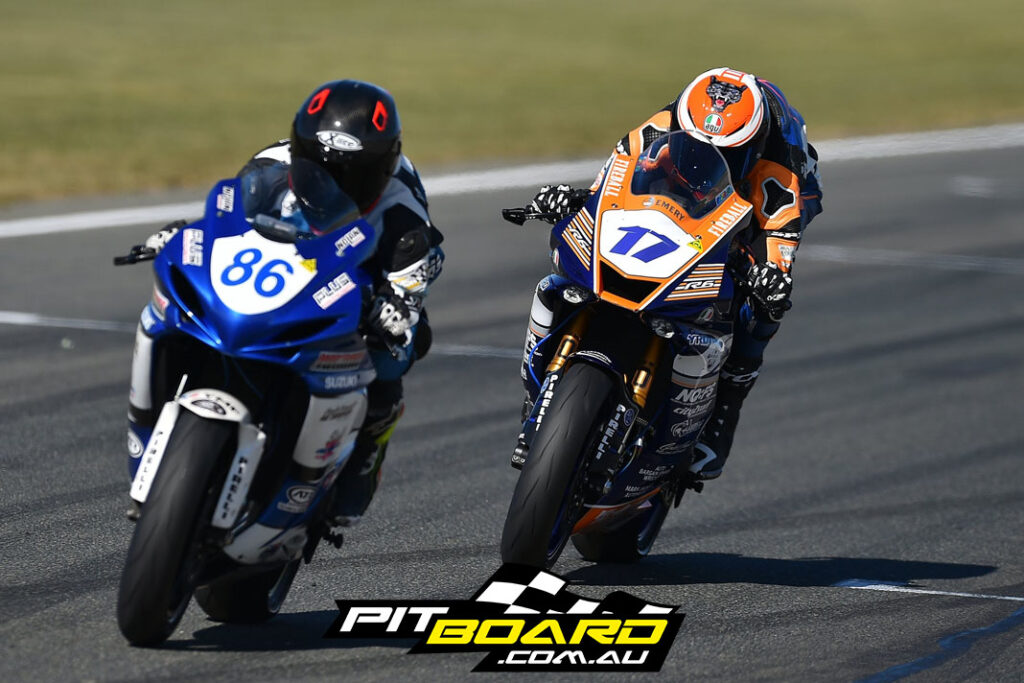 SUPERSPORT 600
The epic duel between Tom Edwards and Broc Pearson that captivated spectators in the opening round of the MotorsportsTV Supersport Championship at Winton looks set to resume at Wakefield Park this weekend, with Pearson topping today's practice times ahead of Edwards. Max Stauffer was also on the pace, recording a best time just a fraction slower than the top two. Jack Passfield and Dallas Skeer completed the top five.
---
Full Friday Supersport 600 Results can be found here.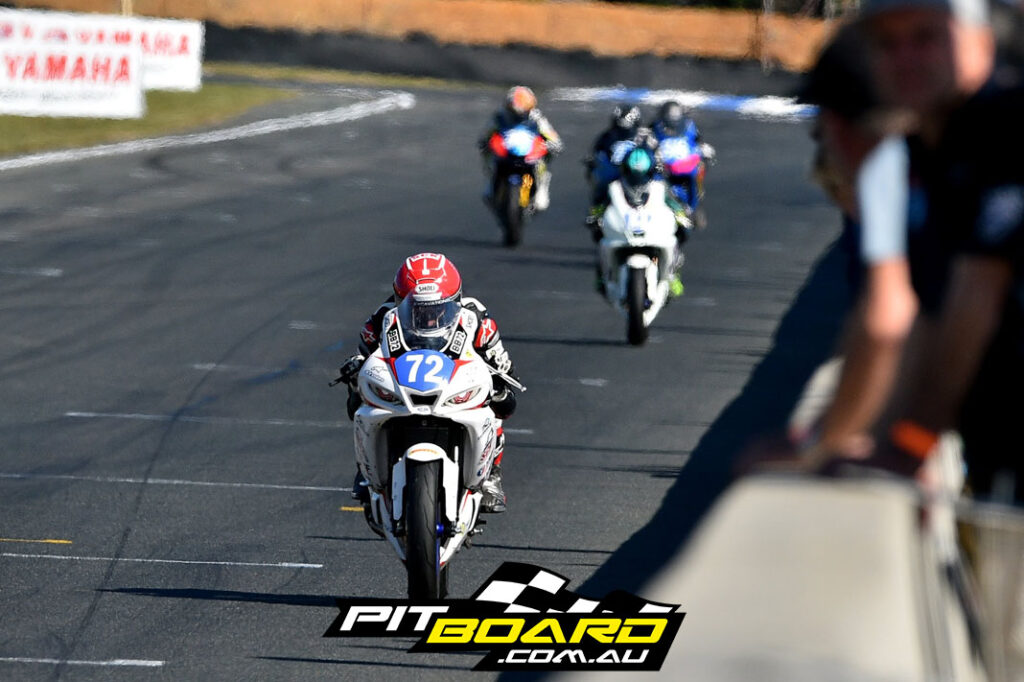 SUPERSPORT 300
Ben Baker was comprehensively the fastest rider in all three of today's Dunlop Supersport 300 sessions and finished up with the fastest overall time by more than a second from his nearest rival, Zackary Johnson. Angus Grenfell (returning from injury), James Jacobs and New Zealander Caleb Gilmore rounded out the top five on the timesheets.
---
Full Friday Supersport 300 Results can be found here.
R3 CUP
Ben Baker's rapid form from Supersport 300 continued into the Yamaha Finance R3 Cup, where he was also the fastest rider in all three sessions. Angus Grenfell was second overall ahead of Archie McDonald, another rider returning from injury. Jai Russo and the experienced Brandon Demmery were fourth and fifth respectively.
---
Full Friday R3 Cup Results can be found here.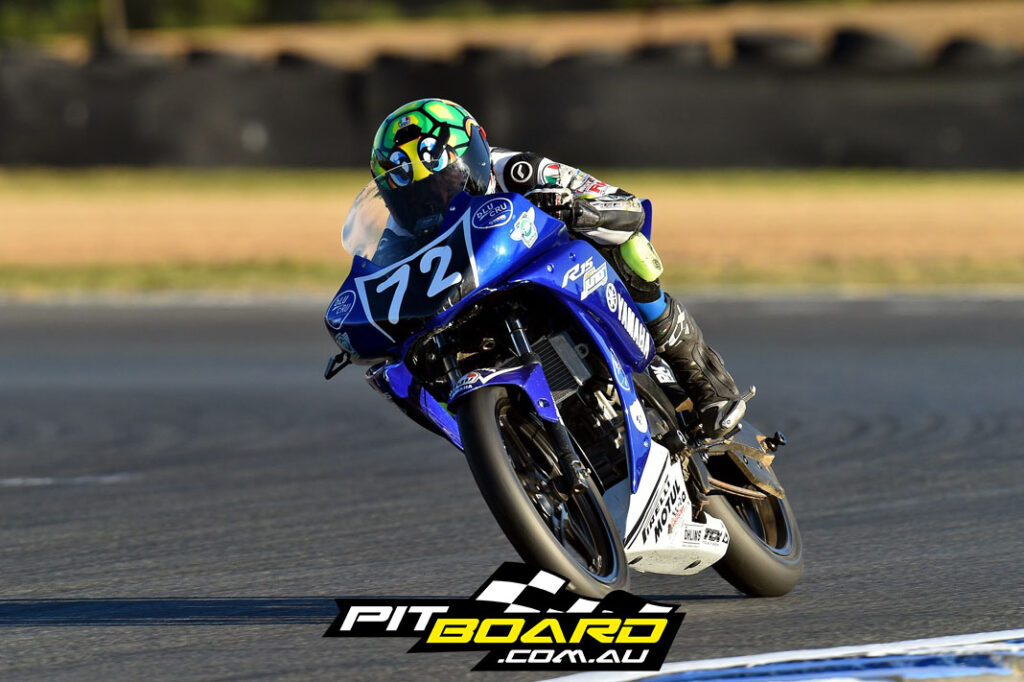 OCEANIA JUNIOR CUP
The times in the bLU cRU Oceania Junior Cup were extremely tight, with Levi Russo ending the day just 0.017s clear of points leader Cameron Swain. Not far behind were Hudson Thompson and Hayden Nelson, who set times within 0.2s of Russo, with Ryan Larkin finishing fifth for the day.
---
Full Friday Oceania Junior Cup Results can be found here.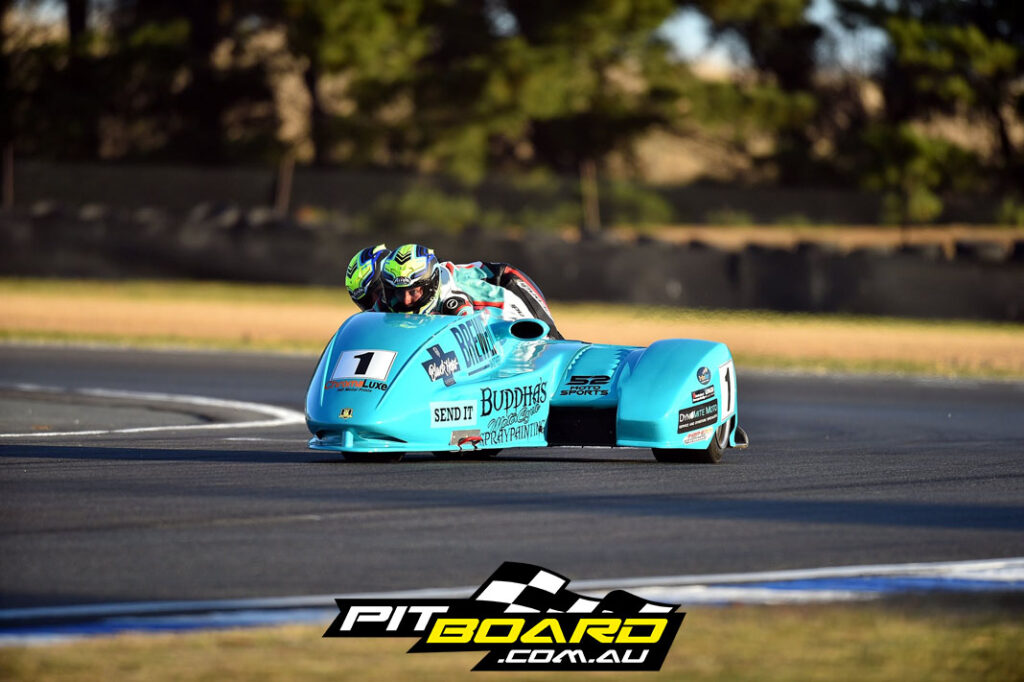 SIDECAR
Brothers and reigning Sidecar Champions Corey and Danyon Turner were fastest overall for the day, also topping the times for the F1 (1,000cc) Class ahead of fellow F1 runners Phillip Underwood/Stephen Ford. Patrick Clancy and Stephen Bonney topped the times for the F2 (600cc) class and ended the day third outright.
---