Honda Factory Racing's Kyle Webster has been crowned the Pirelli MX2 class Champion in the Penrite ProMX Championship presented by AMX Superstores (ProMX), after a dominant display of riding that saw Webster finish off the #1 position in only one race throughout the season.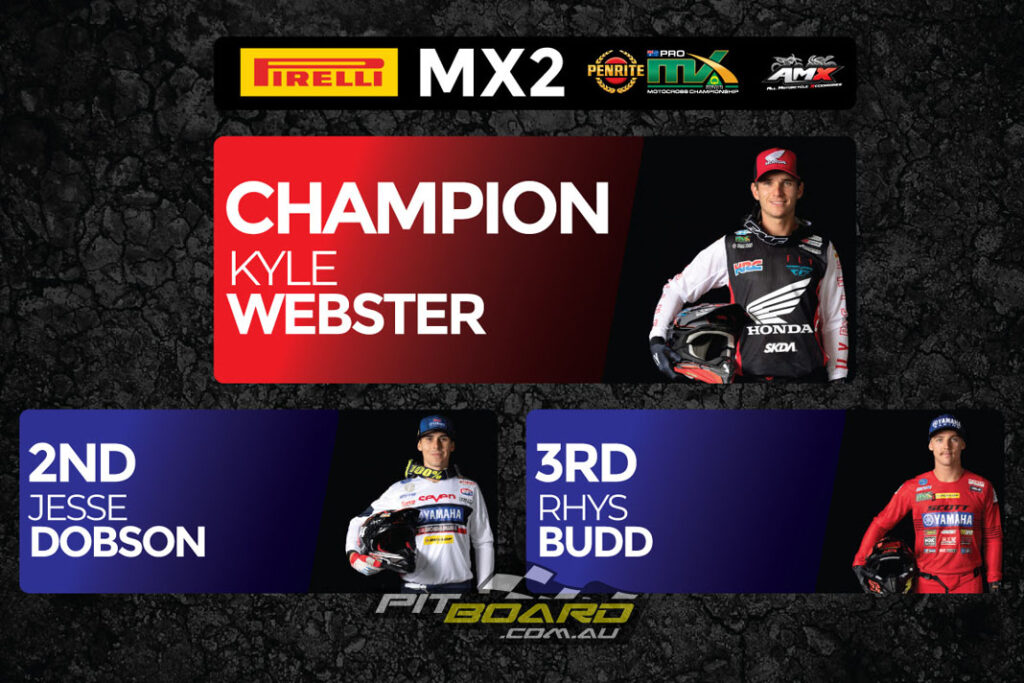 In a career year for the young rider based in Victoria, Webster displayed incredible speed and fitness that put him on another level over his competition for the majority of the time the Pirelli MX2 class spent on track in 2021. Being able to secure a coveted spot under the team truck in MX1 for 2022 was also a major achievement for Webster, as he is now confirmed to graduate into THOR MX1 under the Factory Honda Racing effort.
"It's been a lot of hard work to get to this point. I relocated to Victoria to be closer to the team, my coach and physical trainer. We really capitalised on the down time last year to fix my body and some old injuries I had to get back on track. We worked on all the small stuff that added up to big gains this year" commented Webster at the Press Conference.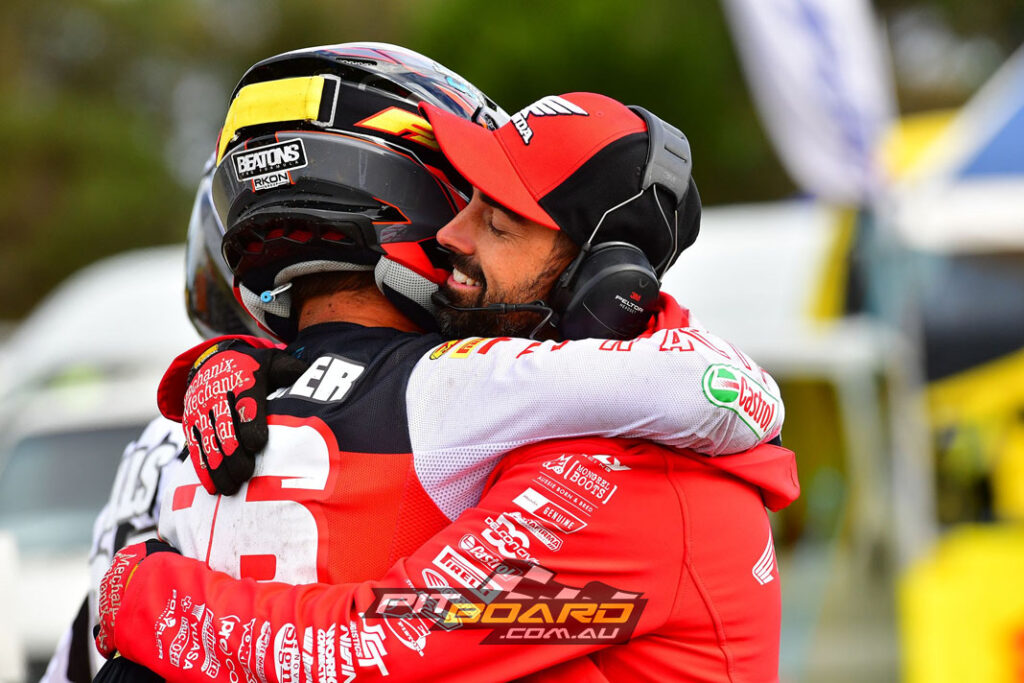 In a feel good story, Serco Yamaha's Jesse Dobson would claim his career best 2nd in the Pirelli MX2 Championship, after the last few years as a privateer and an injury at the start of the 2021 season, Dobson showed incredible strength and determination to fight back onto the podium.
"It was my goal to be on the podium even after the injury I had before round 2. Our bike is so strong and I love the team environment at Serco Yamaha,I have good people around me now and it has played a big part in my results this year" said Jesse Dobson.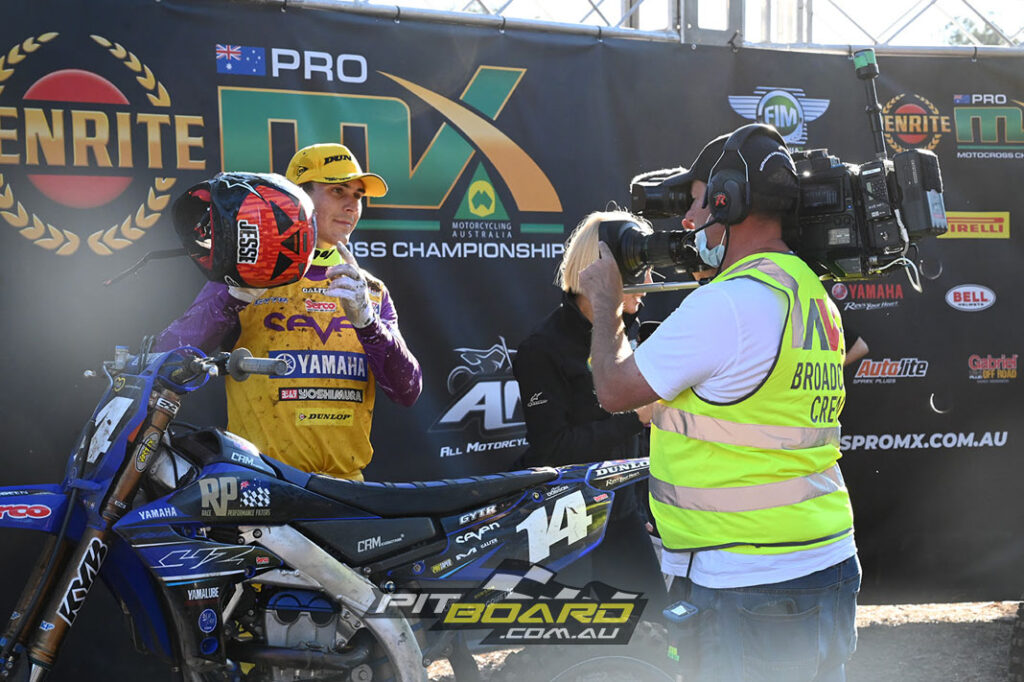 Rhys Budd would also take a massive step forward in his career, capitalising on a recent manufacturer switch to start the season on the Yamalube Yamaha team. Landing on the Championship podium was a massive step forward for the young rider from NSW.
"Consistency was a big goal of mine coming into this season with so many great riders in the MX2 class. We achieved that consistency and although I would have liked more individual podiums throughout the season, I'm thrilled to land on the Championship podium. It wouldn't have been possible without the whole Yamalube Yamaha team and all our partners and my personal sponsors, thank you" commented Budd.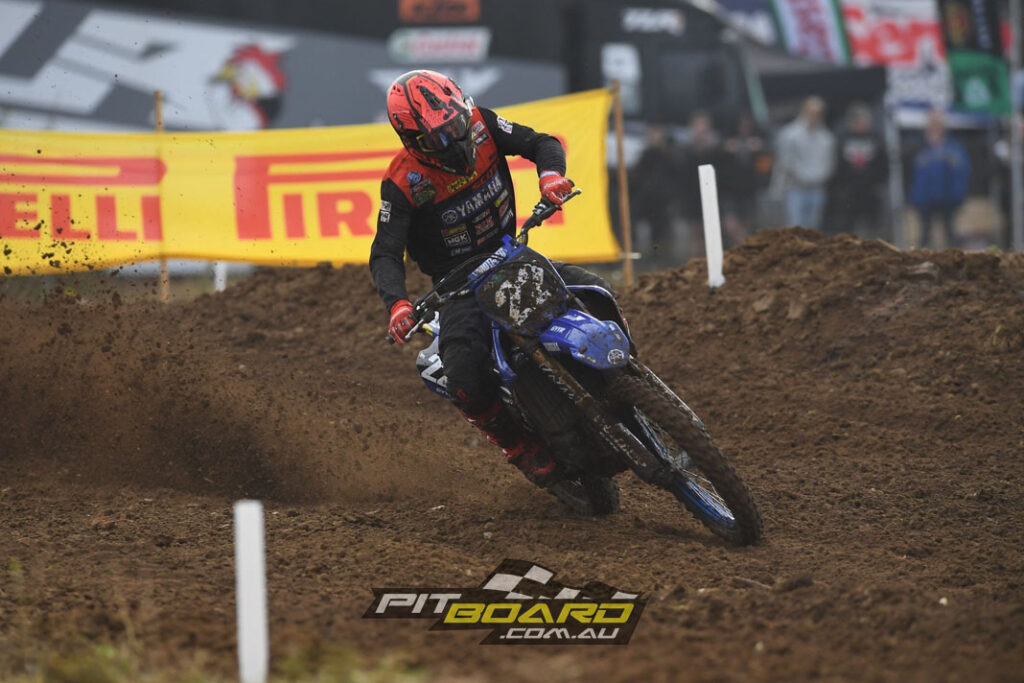 Stay tuned for ProMX highlight clips from the end of season press conference on their website in the coming days.
---