The GYTR Yamaha Junior Racing Team took home three state championships after the final round of the Tasmanian Motocross Championships took place two weeks ago. Another great weekend for the YJR as they continue to impress with amazing results across the board.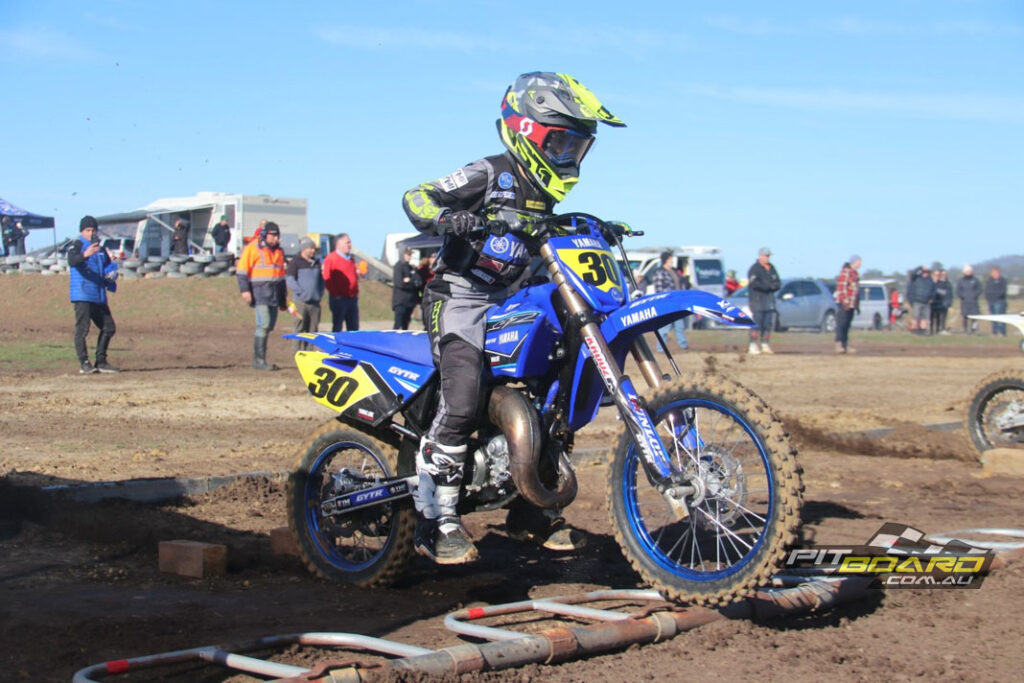 The fifth and final round took place at the St Helens circuit and perfect winter weather greeted the riders. With Jennings and Pearce both holding a comfortable lead in the championship points chase, a smart and safe weekend was all that was needed to secure more state championships for the GYTR- YJR team.
Pearce wasn't about just mailing the last round in and entered the weekend determined to stamp his authority in the 13-15 years Lites class. He dominated proceedings on his YZ250F and took the perfect three race wins from three starts to snare the round and the championship victory by 72 points.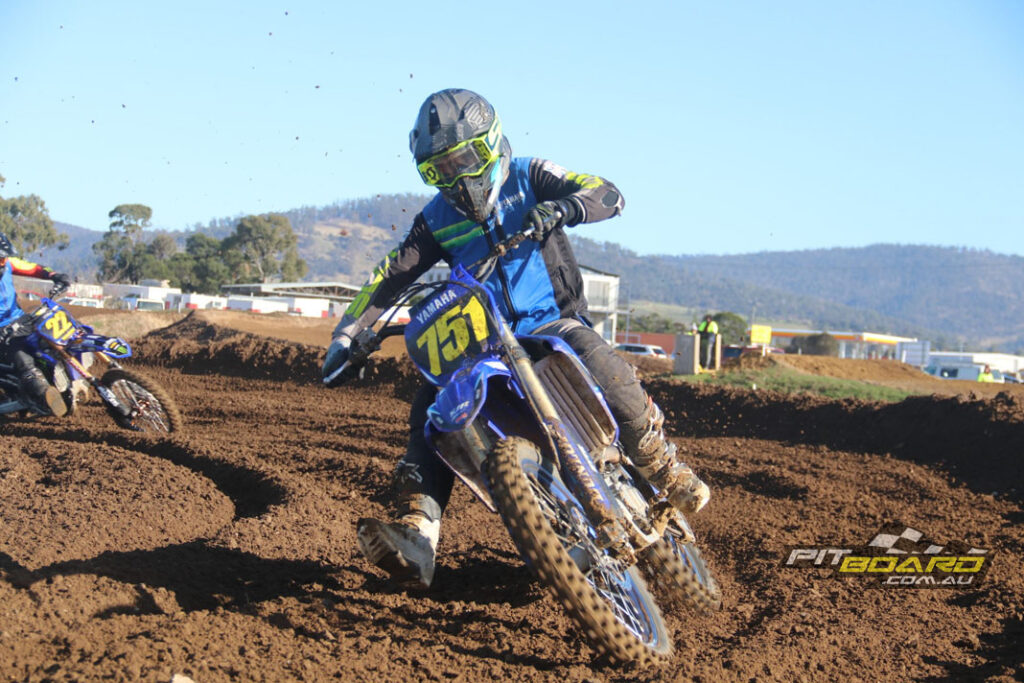 Jay Jennings was in a similar position in both of his classes, holding a safe margin over his rivals as the final round started. Jennings put together another rock-solid day with consistency across all his motos to finish with 2-1-2 results on his YZ65 to take second for the round and 2-2-2 results on his YZ85 for another second place. 
"The boys did a great job on the weekend, as they have done all year, and it was a rewarding day to see both riders standing on top of the podium at the end of the championship," explains Team Manager, Brody Jennings. "Every round the riders put in and their consistency has been a high point this season. Thanks to Yamaha and all the sponsors in GYTR Yamaha Junior Racing and we look forward to more success in the future."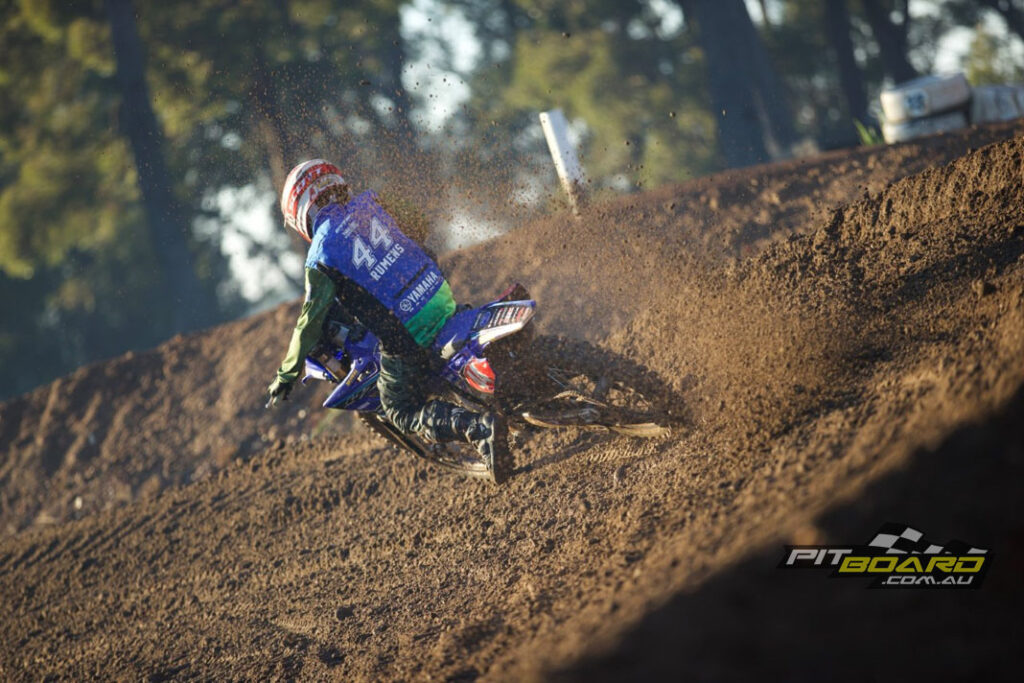 Jake Rumens was in no mood for messing around and took victory in the 12-15 years 85cc class on the back of his 1-1-2 results. The big points haul on the day now sees him on top of the championship table by six points and it's all on the line at the final round. Rumens also backed that up with a solid day on his YZ125 finishing in fifth. He sits fourth in the 13-15 years 125cc class with one round remaining.
Deegan Fort had a tough day in the sand pit but still cleft with good results in the 10-12years 65cc and the 9-11 years 85cc divisions. Fort finished with 2-2-2 results on his 65 to take second for the round, while he managed 4-7-5 finishes for fifth on the 85. He now sits second and third in each category.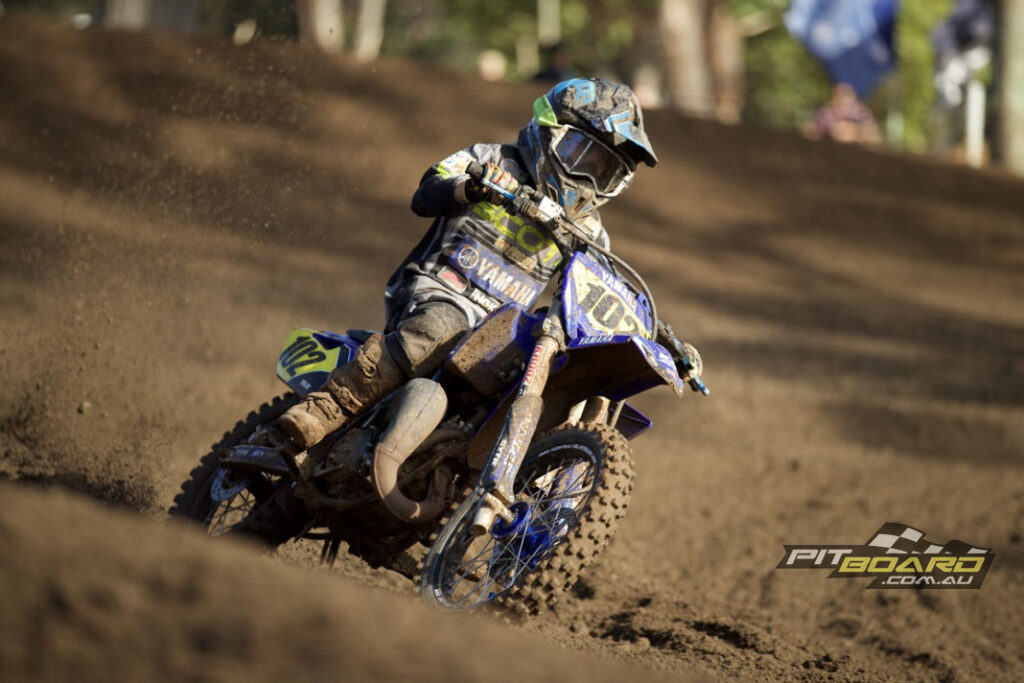 "Wanneroo has deep sand and very difficult to master but both riders applied themselves well and the day turned out to be a good one for the team," says Peter Strickland.
"Jake had a strong day and won the round but more importantly, took over the championship lead with the final round at his home track in Bunbury. Deegan had a good day on his 65 but found things a little tougher on his 85 but is well placed on both bikes in terms of the overall championship. We have one to go and I'm sure the riders and families will give it all they have to finish the season out on a high note."
---